Deluxe Waterfalls North Iceland
Quick info
Tour name: Deluxe Waterfalls North Iceland
Duration: 12 hours
Physical rating: easy
Pick up available from nearby hotels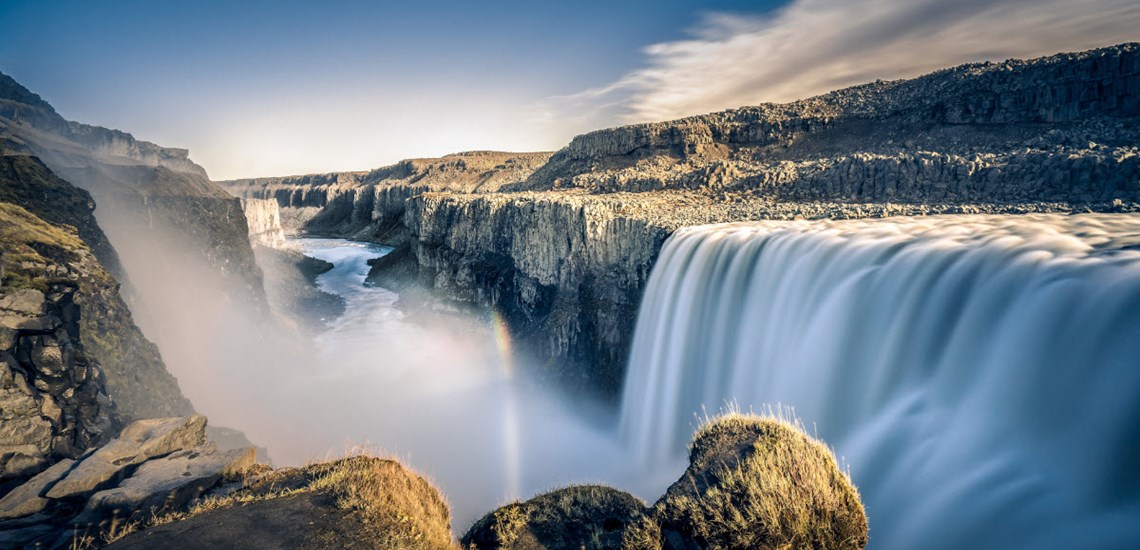 On this tour you will see at least 6 magnificent Waterfalls.
We start our tour from your location and spend the day admiring 6 of Iceland´s most beautiful waterfalls. All of them are in the glacial rivers Skjálfandfljót and Jökulsá á Fjöllum which both originate in Vatnajökull, Europe's largest glacier.
What you will see:
Goðafoss
Aldeyjarfoss
Hrafnabjargafoss
Dettifoss
Selfoss
Hafragilsfoss
Included
Pickup and drop off
Super jeep
Expert local guide/driver
Bottled water.
Extras: Lunch pack. We offer really good and healthy lunch packs for our tours! We offer Light Lunch Pack, Full Lunch Pack and Luxury Lunch Pack.
What to bring
Sturdy shoes for walking/hiking
Clothing and outerwear suitable for rainy or chilly weather
Snacks
Sunglasses
Don´t forget your camera!
Good to know
Price: 155.000.- isk per vehicle, max 6 persons. For more than 6 persons or larger groups, please contact us for a quote.
We love to do something out off the ordinary so if you have any requests of itinerary changes please contact us.
Your safety is our first priority so if we see that the weather or other conditions are not in our favor, we might have to change the itinerary.
Book this tour
Loading...