Horse Riding & Silfra Snorkeling Tour
Quick info
Tour name: Horse Riding & Snorkeling
Age limit: 14 Years
Duration: 8 hours
Physical rating: Challenging
Pick up: Available from Reykjavík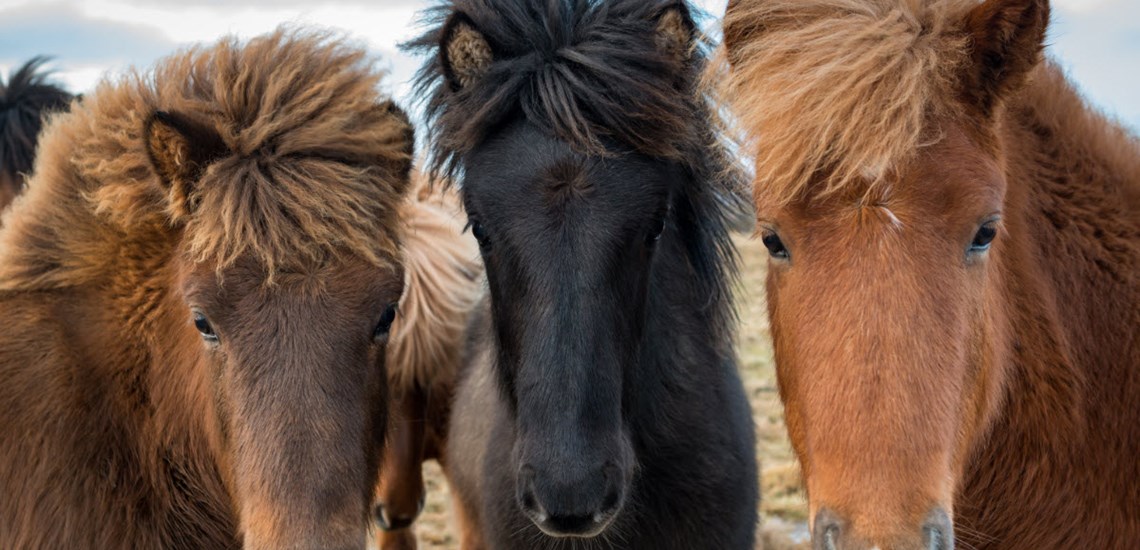 In the summer season between April 1st and September 30th we offer the Snorkel Silfra & Horseback Riding Combo Tour. This is a great tour for the whole family as no experience is needed to snorkel or ride horses.
On this tour you will first visit the most popular snorkeling dive site in Iceland: the magical fissure Silfra, located in Þingvellir National Park. During your snorkel you will explore the four main parts of Silfra. You will float through Big Crack, Silfra's narrowest section and where the continental plates are so close you can almost touch them. The fissure then widens into Silfra Hall. Here the full spectrum of Silfra's colours and clarity become all the more apparent. At this point if you look at just the right angle you can see all the way to Thingvallavatn, over 150m away. Near to the opening to Thingvallavatn we will enter the Silfra Cathedral; as the depth reaches 23m you feel like you are flying over the boulders and glacial silt. Your snorkel is finished in the endless visibility of Silfra Lagoon.
After the snorkeling you'll head back to Reykjavik where you´ll have time for lunch before getting pickup for our afternoon Laxnes special. If you prefer though, you can request a dropoff directly at Laxnes farm where lunch is available and you can mingle with the horses, enjoy a drink or surf the net on our free wifi. Please note though that the gap between tours is roughly 2 hours.
After the ride you´ll then be dropped off in Reykjavik.
Pick up in Reykjavík begins 1,5 hours earlier than the tour time.
Included
Hotel pick up and return
Guided snorkeling trip
All necessary equipment
Hot choclate and cookies after Snorkeling in Silfra
Entrance fee of ISK 1.000,- into Silfra
Transport to the Laxnes Horse Farm near Reykjavik
Guided horse riding trip
Good to know
Participants are not allowed on tour without signing the Snorkeling Silfra Medical Statement and, if necessary, a physician's approval which can be found with the Medical Statement.
Please read the Snorkeling Silfra Medical Statement prior to booking to make sure that you are eligible for the tour.
Participants must:
have read, signed, and followed directions on the Snorkeling Silfra Medical Statement
sign the Dive.is liability release form at the start of the tour
be at minimum 150cm tall / maximum 200cm tall
be at minimum 45kg / maximum 120kg
be minimum 14 years of age on the year
be comfortable in water and be able to swim
be physically fit
be ready to wear a sometimes tight & constricting dry suit
be able to communicate in English or have a translator available at all times during the tour
not be pregnant
Book this tour
Loading...