Quick info
Tour name: Midgard Surprise
Age limit: For everyone
Duration: 7-8 hours
Physical rating: 1/5
Pick up: Available from Reykjavík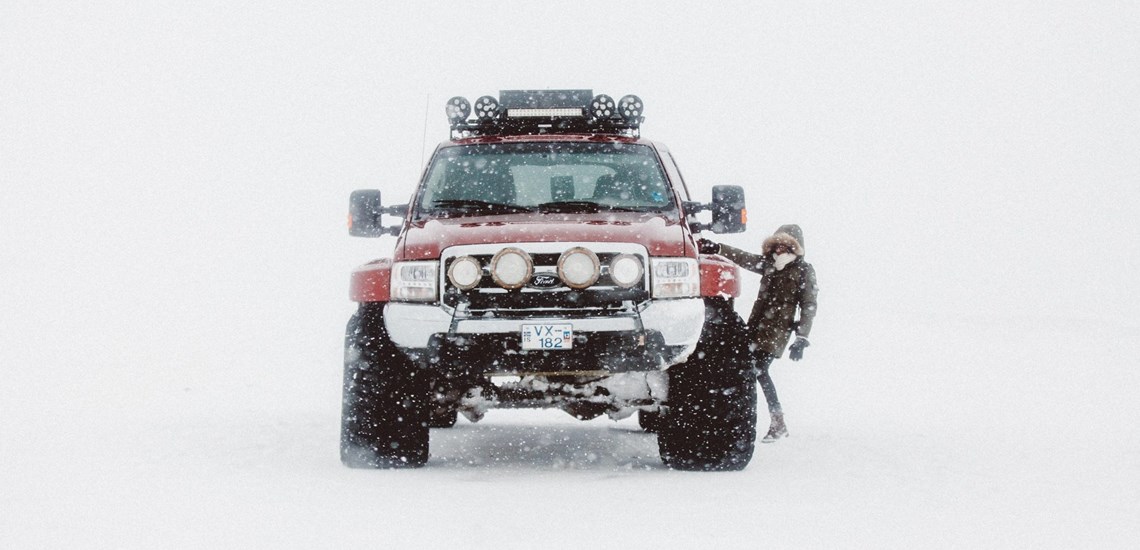 Midgard Surprise surprises everyone, positively! Weather, road conditions and our guide's expertise determine our "mystery" routing.
Popular routes go deep into absorbing Þórsmörk, offering extraordinary encounters with raw, remote nature. Passing under Eyjafjallajökull's roots, crossing glacial rivers, viewing Gígjökull, all is exhilarating.
Eyjafjallajökull's summit crater (active in 2010) offers spectacular views into Iceland's interior, surrounding icecaps and towards the Westman Islands.
Another possible destination is Landmannalaugar. Once there you will encounter a remote and rugged volcanic landscape of orange & cream (rhyolite), blue and green mountains. Sitting atop the Mid Atlantic Ridge, natural hot springs abound.
A fourth option is the impressive coastline with its thunderous waterfalls, towering ice caps, black sand beaches and glistening glaciers!
Included
Professional guidance 
Super jeep
Pick-up and Drop-off in Hvolsvöllur/Hella area
Beautiful sights and scenery
What to bring
Comfortable clothing
Hiking shoes
Warm clothes according to this area's weather forecast!
Good to know
All our open day tours are also available as private day tours.
If you want to request for a change of activity levels or a private tour please contact us through info@funiceland.is or call us at +354 855 9080 from 09:00-17:00 on weekdays
DEPARTURE TIME 10:00 AM from the Midgard Office. Swing by a little earlier for a nice cup of coffee! – We pick you up at your accommodation in the area from 09:45- 10:15 depends on your location.
Up on request:
Meeting Point
Midgard Base Camp – Dufþaksbraut 14 Hvolsvöllur and nearby hotels in the Hella / Hvolsvöllur area
Book this tour
Loading...