Quick info
Tour name: Midgard Surprise
Age limit: For everyone
Duration: 7-8 hours
Physical rating: 1/5
Pick up: Available from Reykjavík
Departure time: 10:00 AM from the Midgard Office
On this popular surprise day tour the weather, route conditions and our experienced guides determine the itinerary and where it is best to go on that particular day. The weather in Iceland can change very quickly from being sunny and nice to a big storm. It can be dangerous to travel alone especially during the winter months. By offering this flexible tour we can decide based on our local experts where is the best place to visit depending on the weather and road conditions.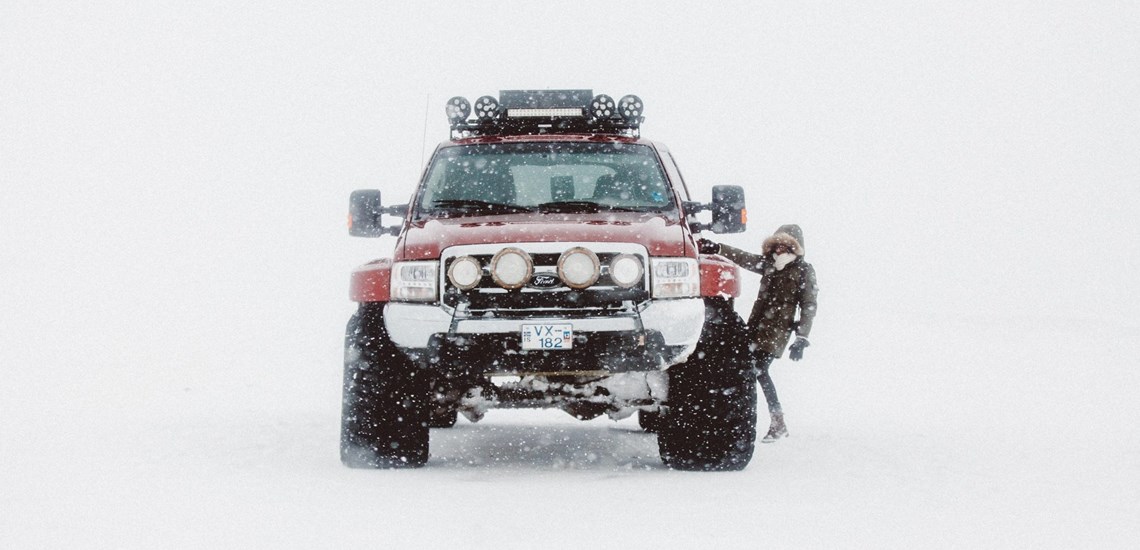 Highlights
The destinations we might visit on this tour are Þórsmörk, the Valley of Thor, Landmannalaugar where you can experience the rugged volcanic landscape with colorful rhyolite mountains, Eyjafjallajökull, the volcano that erupted in 2010 or in and around the Hekla region. In the end it is the nature that decides where we go but don't worry all these places are amazing.
Included
Professional guidance 
Super jeep
Pick-up and Drop-off in Hvolsvöllur/Hella area
Beautiful sights and scenery
What to bring
Comfortable clothing
Hiking shoes
Warm clothes according to this area's weather forecast!
Good to know
All our open day tours are also available as private day tours.
If you want to request for a change of activity levels or a private tour please contact us through info@funiceland.is or call us at +354 855 9080 from 09:00-17:00 on weekdays
DEPARTURE/RETURN LOCATION Midgard Base Camp – Dufþaksbraut 14 Hvolsvöllur and nearby hotels in the Hella / Hvolsvöllur area
DEPARTURE TIME 10:00 AM from the Midgard Office. Swing by a little earlier for a nice cup of coffee! – We pick you up at your accommodation in the area from 09:45- 10:15 depends on your location.
Up on request: