Quick info
Tour name: Myvatn Tour 
Duration: 8 hours
Physical rating: easy
Pick up available from nearby hotels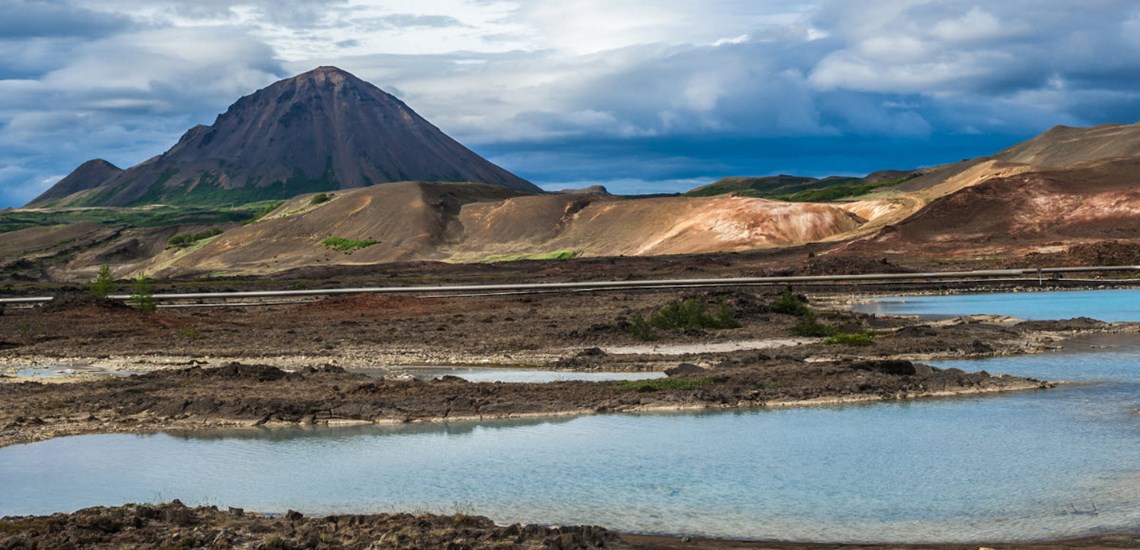 The Mývatn area offers a unique natural environment of geology and biota.
You can imagine the play between fire and Ice and natural elements, when you see the landscape in this magnificent area. We truly can say that at Lake Mývatn you can experience the most and the best of what Iceland has to offer.
Volcanic eruptions have played a crucial role in the formation of the landscape. Whether the plan is to enjoy the landscape, examine unique natural phenomena or take a closer look at the plant and bird life, Lake Mývatn has it all.
A large number of travelers visit Mývatn in the summer, but many believe the lake and its Skutustadagigar surroundings to be no less impressive and mystical in the wintertime with the added attraction of the northern lights.
In winter at Lake Mývatn you have the chance of seeing the northern lights in the dark night sky. Keeping silent, watching the lights dancing through the sky is a magnificent experience.
Itinerary 
We begin by visiting Dimmuborgir Lava Park where we see very unusual lava formations and pillars, caves and fissures. Some believe that these rock formations are Trolls that turned to stone.
We will also visit famous locations where parts of the series "Game of Thrones" was filmed like Grjótagjá cave and Höfði cape.
We will visit the geothermal area of Hverir, and stop by the famous Mývatn Nature baths.
Included
Pickup and drop off in the Myvatn area
Super jeep
Expert local guide/driver
Admission to the Myvatn Nature Baths (optional)
Bottled drinking water.
Extras: Lunch pack. We offer really good and healthy lunch packs for our tours! We offer Light Lunch Pack, Full Lunch Pack and Luxury Lunch Pack.
What to bring
Bring warm clothes
Waterproof jacket and pants, sunglasses, good hiking shoes/boots
Bathing suit
Don´t forget your camera!
Good to know
We will make frequent stops at many restaurants and cafés in the area to eat,drink and toilet stops.
Your safety is our first priority so itinerary might be altered due to bad weather or road conditions, the duration of the tour might extend or we might have to cancel the tour if weather or other conditions are not in our favor.
Price: 110.000.- isk per vehicle, max 6 persons. For more than 6 persons or larger groups, please contact us for a quote.
We love to do something out of the ordinary so if you have any requests for itinerary changes please contact us.
Book this tour
Loading...