10% discount
Use this promo code during checkout: FUN18
Quick info
Tour name: Northern Lights Akureyri
Duration: 3 hours
Physical rating: Easy
Departure from KEA Hotel, Hafnarstræti 85-89, 600 Akureyri
Pick up available from Akureyri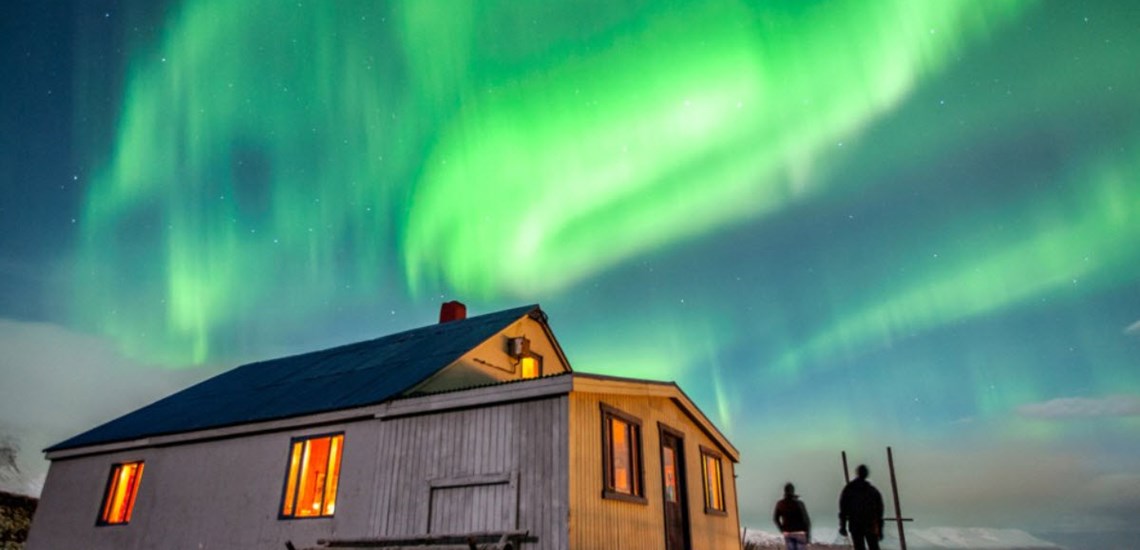 The Northern Lights Akureyri tour is a Northern Lights hunt experience. To go into the dark, frozen winter night and observe an unbelievable display of color, light and texture, is like waking up in a fairy-tale, full of mystery and magic. We drive out to the countryside or up to the mountains, away from electric glow and city sounds. You will be able to enjoy the beautiful night sky at the best possible situation, of course depending on weather.
The Northern Lights, or the Aurora Borealis, are a natural phenomenon visible in the Northern Hemisphere. A unique display of light caused by a particle collision in the magnetic field of the polar caps.
The Northern Lights Tour from Akureyri departs from Saga Travel Office in Akureyri Center, see map here. The Bus departs daily at 21:30 during the Northern Lights season (September 1st – April 15th).
Included
Fully guided tour
Transport
What to bring
Warm Clothing
Gloves and hat
Good to know
Changes to itinerary and cancellations are notified only via email.
The Northern Lights are a natural phenomenon and beyond our control. They are visible in Iceland from September through April but visibility is subject to Northern Lights activity and cloud coverage.
We cannot guarantee sightings even if the tour is operated. In case of no sighting of the Northern Lights we offer our customers a complimentary second departure on Northern Lights Tour the following evening or next operated departure. Confirmed reservation is necessary for the complimentary tour.
Due to weather and/or road conditions we might have to alter the itinerary, have longer journey time or cancel the tour.
Reservation is necessary.
Book this tour
Loading...