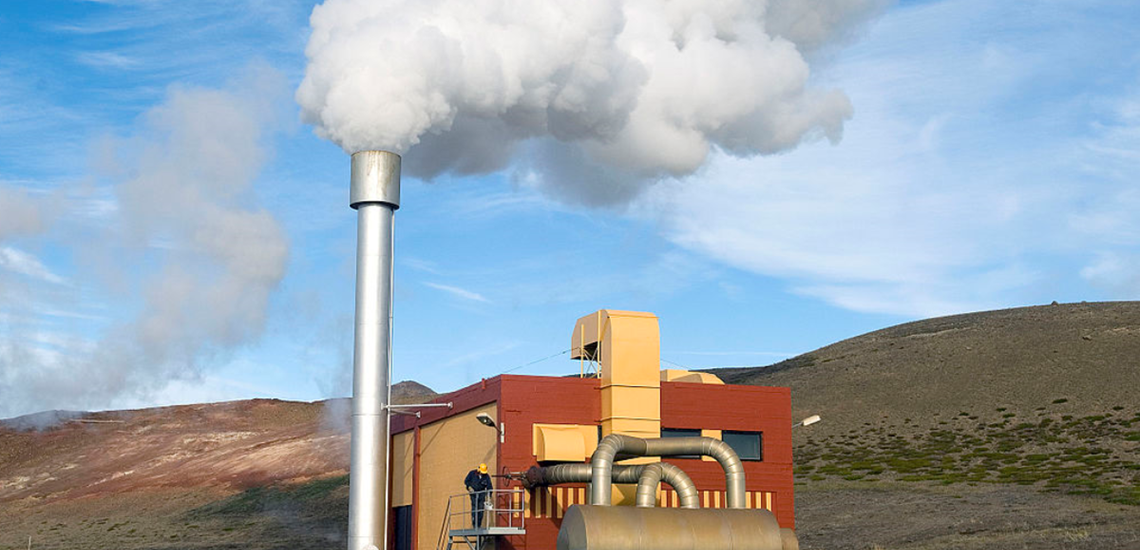 Photo from Wikipedia
Bjarnarflag is a geothermal area between lake Mývatn and Námafjall mountain. There is a geothermal power plant fueled by geothermal steam, the plant produces 3 MW of electricity and is one of the oldest geothermal station in Iceland.
There is also the silica mixed geothermal water bathing place, called Jarðböðin by Mývatn, the perfect place to relax travelling through the north of Iceland.