Hrísey is an island in Eyjafjörður fjord in North Iceland located out from the coast of the town Dalvík. The Island has a population of around 160 people, mainly fishermen and jobs related to tourism. It is only about 20 minutes with the ferry from Árskógssandur to Hrísey. During the summer it is possible to join a guided tour of the island sitting in a old trailer pulled by tractor.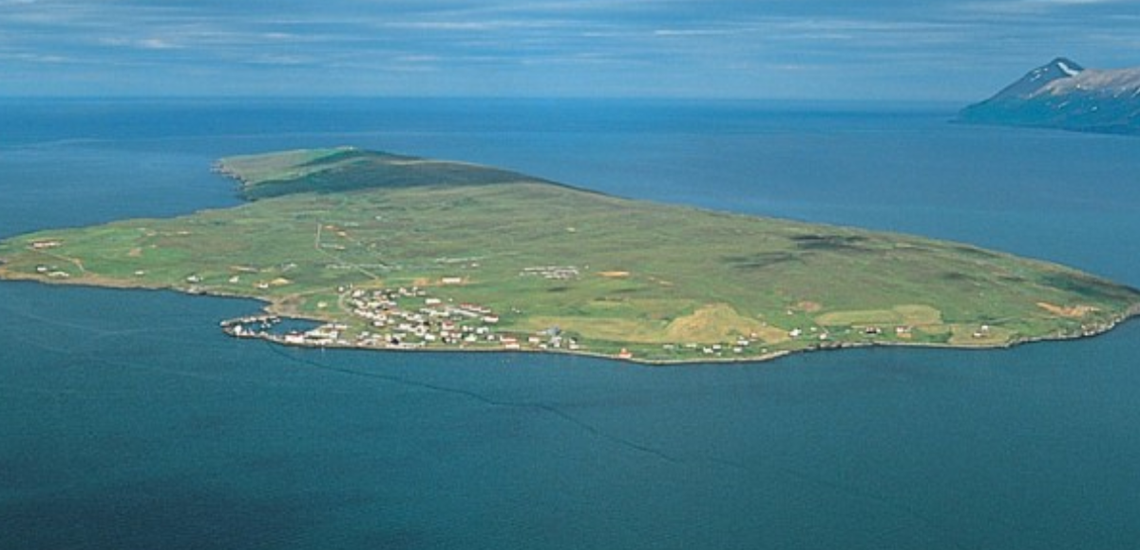 Photo from www.visitakureyri.is
The Island has a rich bird life during summer, about 40 species of bird nest on the island. From the island there is a great view over to the coastline of Eyjafjörður fjord as well as the mountains surrounding the fjord. There are 4 marked routes where you can walk along and enjoy the nature or take a stroll through the small village and visit the local handicraft stores and the museums. You can find a swimming pool, café, restaurant and accommodation including guesthouses and camping ground on the island.