Snæfell mountain is an old volcano east of Vatnajökull. The oldest lava nearby Snæfell is believed to be around 300 to 400 thousand years old. And the youngest around 200 thousand years old.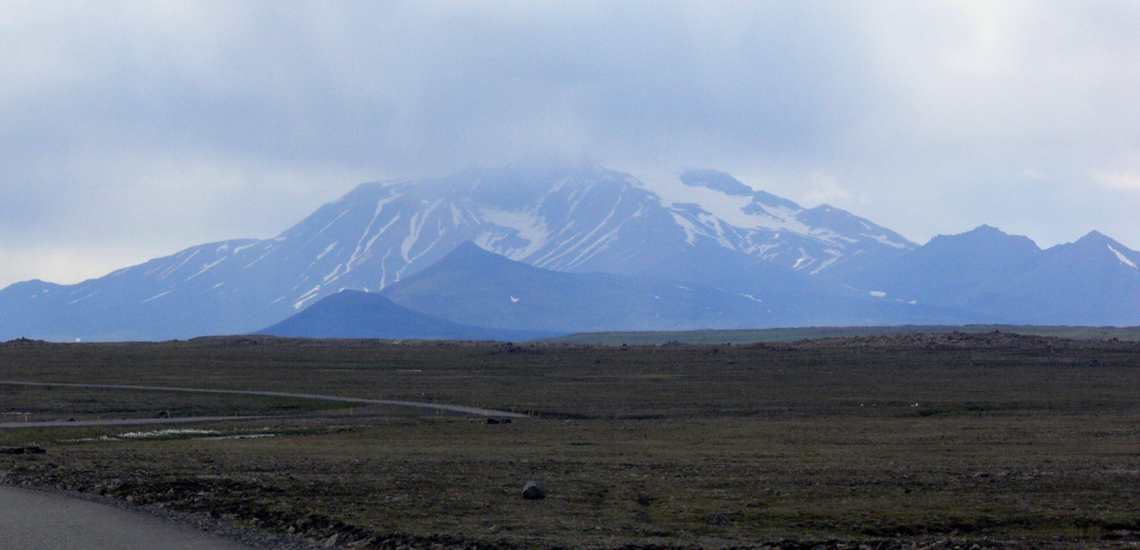 Photo from Wikipedia
The mountain is one of the largest volcanoes in Iceland and the highest mountain in Iceland outside the big ice caps. Snæfell is 1833 meters high and rises about 1000 meters up from the nearby surrounding. Like so many mountains in Iceland Snæfell is mostly mixed basalt lava flows and tuff.
It is possible to drive to Snaefell during summer. To hike to the summit is necessary to have knowledge of mountaineering and have the appropriate equipment. From the top of the mountain is a breathtaking view in all directions in good visibility.
To get to Snæfell take the mountain road nr. 910