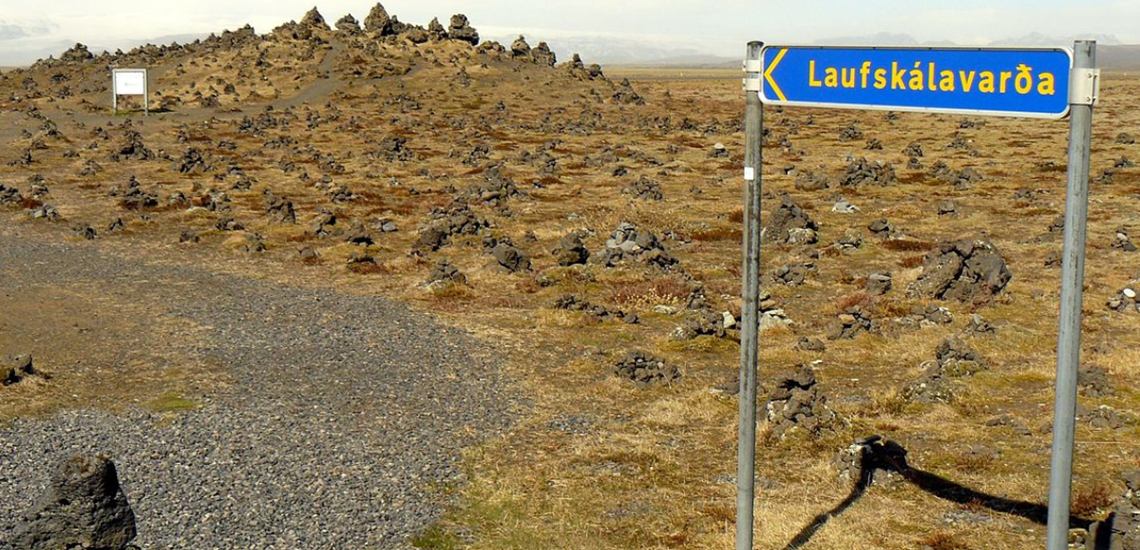 Laufskálavarða is a small lava rock hill located on the east side of Mýrdalssandur black sand area in South Iceland, nearby the river Kúðafljót. There is a long tradition for making small cairns around the hill. People traveling across this wasteland Mýrdalssandur for the first time in the old days believed that it was for good luck and good fortune to make a small cairn before starting their journey across Mýrdalssandur.
The name Laufskálavarða is from the farm that was located there during the settlement time, but the farm was destroyed in the first recorded volcanic eruption in the volcano Katla in the year 894 BC.
In nice weather there is a great view to Mýrdalsjökull glacier and Katla volcano across Mýrdalssandur. There is a good parking with toilets by Laufskálavarða. It's nice to stop there and walk to the top of the lava rock hill around all the small cairns and enjoy the view but it's also a mysterious place when it's fog and rain.