Melrakkaslétta (Fox - flatland) is a wide and flat peninsula from Kópassker village to the west and east to Þistilfjörður fjord. The area is, as the name indicates, flat and lowland plain. There is a lot of driftwood on the coast of Melrakkaslétta making the coastline very unique.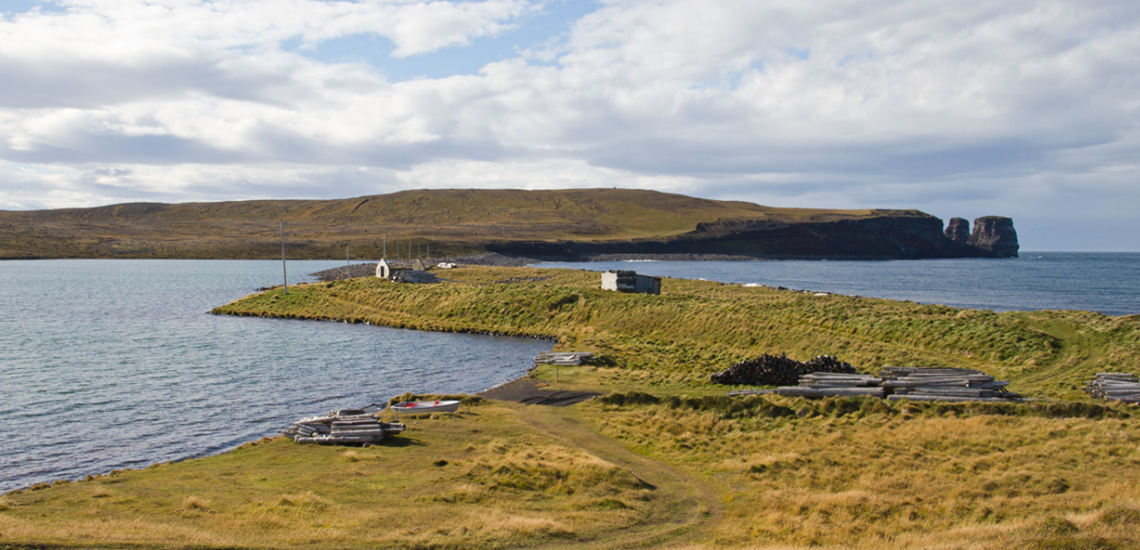 Photo from www.nna.is
On the west part is a small mountain range called Leirhafnarfjöll. The east side is a lowland plain with a lot of ponds and lakes some with trout. The coastal area is exceptionally beautiful, with small bays and lagoons. The northernmost point of Iceland is on Melrakkaslétta and is called Riftangi, and the old and abandoned farm Rif. Between Rif and Raufarhöfn village is a small promontory called Hraunhafnartangi, there is a lighthouse as well as the viking tomb of Þorgeir Hávarsson, that died in a battle during the Viking age.
Melrakkaslétta is known for its amazing bird life, you can find a lot of seabirds as well as birds living along the coastline and on small lakes or ponds, like Eiders but also the Great Northern Diver, Red-throated Diver, Ringed Plover, Golden Plover, Whimbrel, Eurasian Curlew, gulls, ravens and many other birds, great place for bird watching.
Melrakkaslétta is a pearl where few people visit, offering accommodation and restaurants as well as other basic services. The area is unique for those who want to enjoy the peace and nature. Sunset and long summer nights is unique experience in Melrakkaslétta.
Directions:
Melrakkaslétta is located between the town Kópasker and Raufarhöfn in North-East Iceland. The road around Melrakkaslétta is a gravel road, but there is a new paved road across the plain to village Raufarhöfn and Þórshöfn.