Skjálfandafljót is a glacier river in the north of Iceland. The river has its source from Vonarskarð pass and from the Northwest part of Vatnajökull nearby the volcano Bárðarbunga. On the way to the north the river flows past Sprengisandur and merges with many other streams and rivers making it bigger and bigger.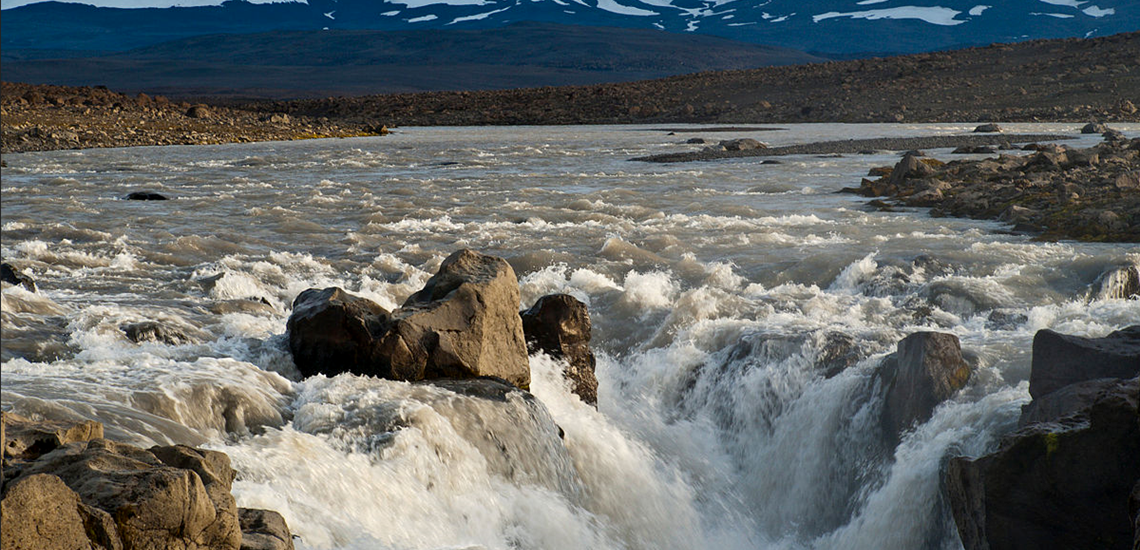 Photo from Wikipedia
The colour of the water is light brown mix of glacier water, clear river and stream water. Skjálfandafjót is the fourth longest river in Iceland about 178 km long. The river has many waterfalls the best known is the Goðafoss waterfall about 12 meter high. Another beautiful waterfall called Aldeyjarfoss is also in the Skjálfandafljót river. Aldeyjarfoss is about 20 meters high, narrow and powerful, surrounded by basalt columns, located in the beginning of Bárðardalur valley.
After Aldeyjarfoss waterfall Skjálfandafjót runs through Bárðardalur valley and along Kaldakinn mountain range to flat area called Aðaldalur valley before merging with North Atlantic ocean at Skjálfandi bay the home of many whales during summer time.