Hverfjall (Hverfell) volcano is near by Lake Myvatn in the north of Iceland. The volcano has two names, just because people cannot agree on which one is the right one. The volcano is a tuff ring volcano formed out of tephra and being one of the largest tephra cones in the world.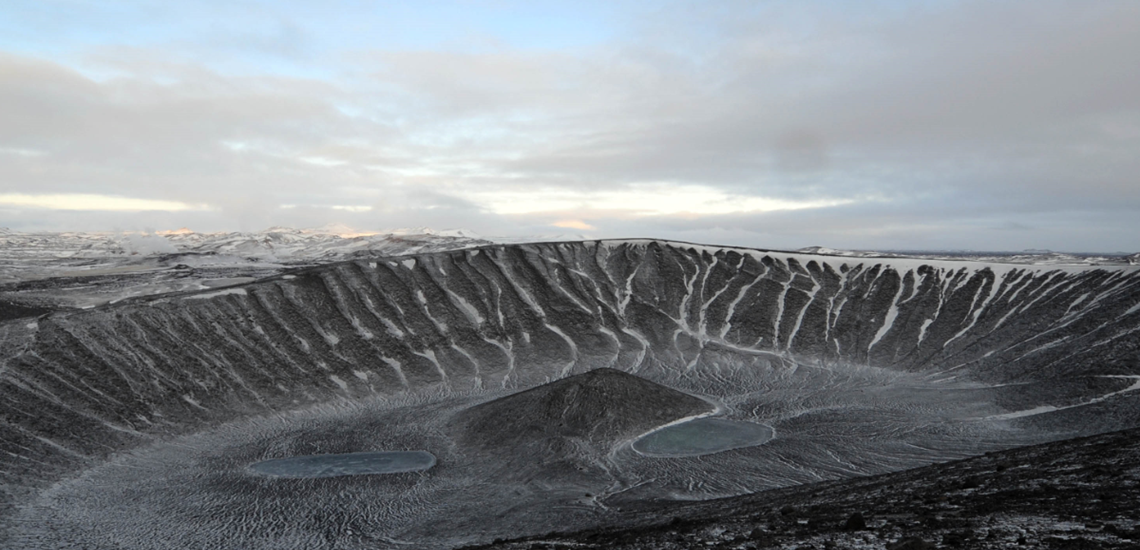 Photo from Wikipedia
It is believed to have formed in a volcanic eruption for around 2500 to 3000 years ago, Hverfjall (Hverfell) belongs to the Krafla volcanic fissure swarm and is located on the south part of it. The formation of Hverfjall (Hverfell) is believed to be the beginning of a long lasting volcanic activity in the volcano Krafla fissure swarm. Highest point of Hverfjall (Hverfell) is 402 m, about 170 meters above its surrounding.
Directions:
It is possible to drive to Vogar on the north side of Hverfjall (Hverfell) on road number 848 to Vogar. There is a hiking trail from Vogar to the rim of the volcano, from the top you can see into the crater.
It is very important to stay on the trail for the nature there is very sensitive.