Glymur is the second highest waterfall in Iceland about 198 meters high and is located in Hvalfjörður in West Iceland. Just above the waterfall is the water Hvalvatn where the river Botná flows from a few meters until it cascades down a narrow and steep canyon close to the mountain Hvalfell. The water Hvalvatn was long thought to be the deepest water in Iceland but the water is about 160 meters deep, now it is known that the water Öskjuvatn is deeper.
Hvalfjörður has long been considered one of the most beautiful fjords in Iceland but since the opening of the tunnel under the fjord most people bypass this area. Visiting Glymur gives a good opportunity to explore the fjord which is only an hour drive from Reykjavík and there is a good view over it from the top of the waterfall.
The hike up to the waterfall takes about 3-4 hours round trip. It starts from the parking lot by Botnsá and from there is a marked road. The trail leads you through a beautiful area and into a cave. There are two routes that lead up to Glymur and the one that gives better view over the waterfall requires crossing the river. In the summer a small wooden pole is laid across the river making it easier to cross. Once at the top be careful by the edges sometimes the gravel can be loose.
Directions
From Reykjavík it is only about 1 hour drive (64 km) to the waterfall which makes this the perfect day trip from the city. Take Ring Road nr. 1 heading west and before the tunnels under the fjord turn right on road nr. 47 towards Hvalfjordur. Drive for about 35 minutes and then turn right again where the sign says Glymur.
Read more about Driving in Iceland.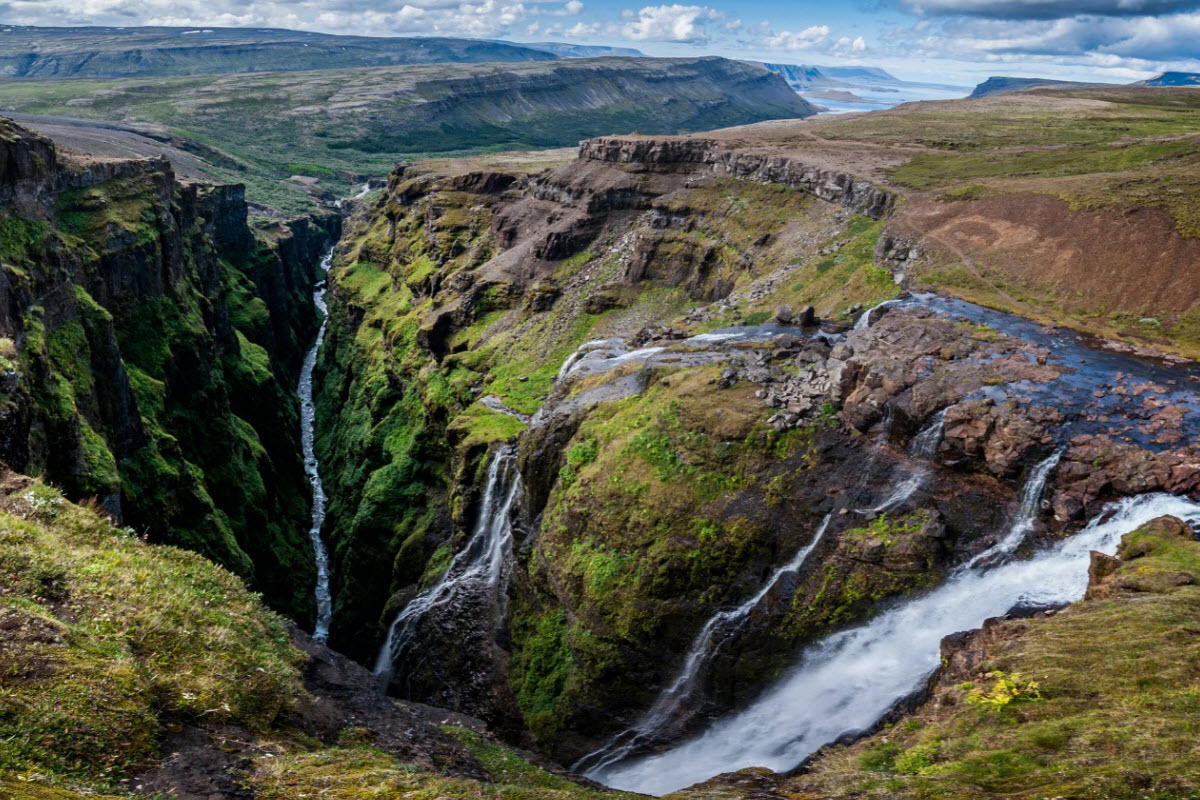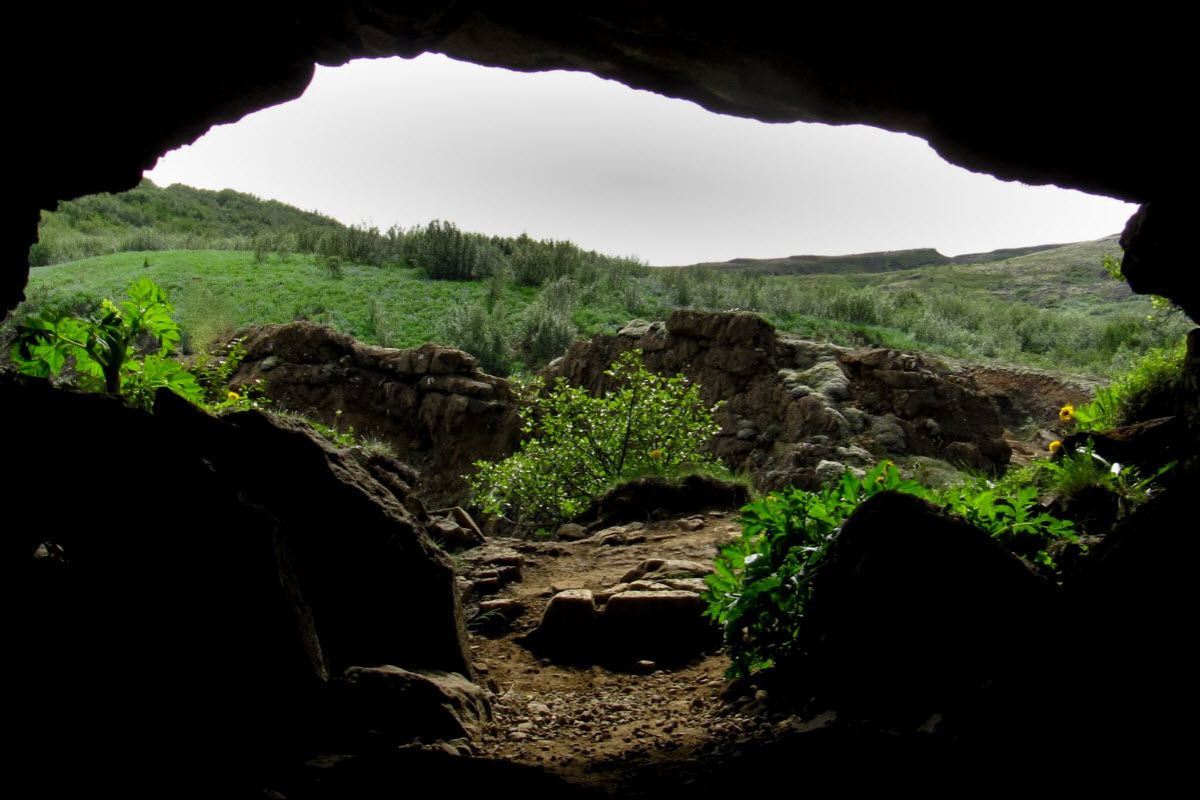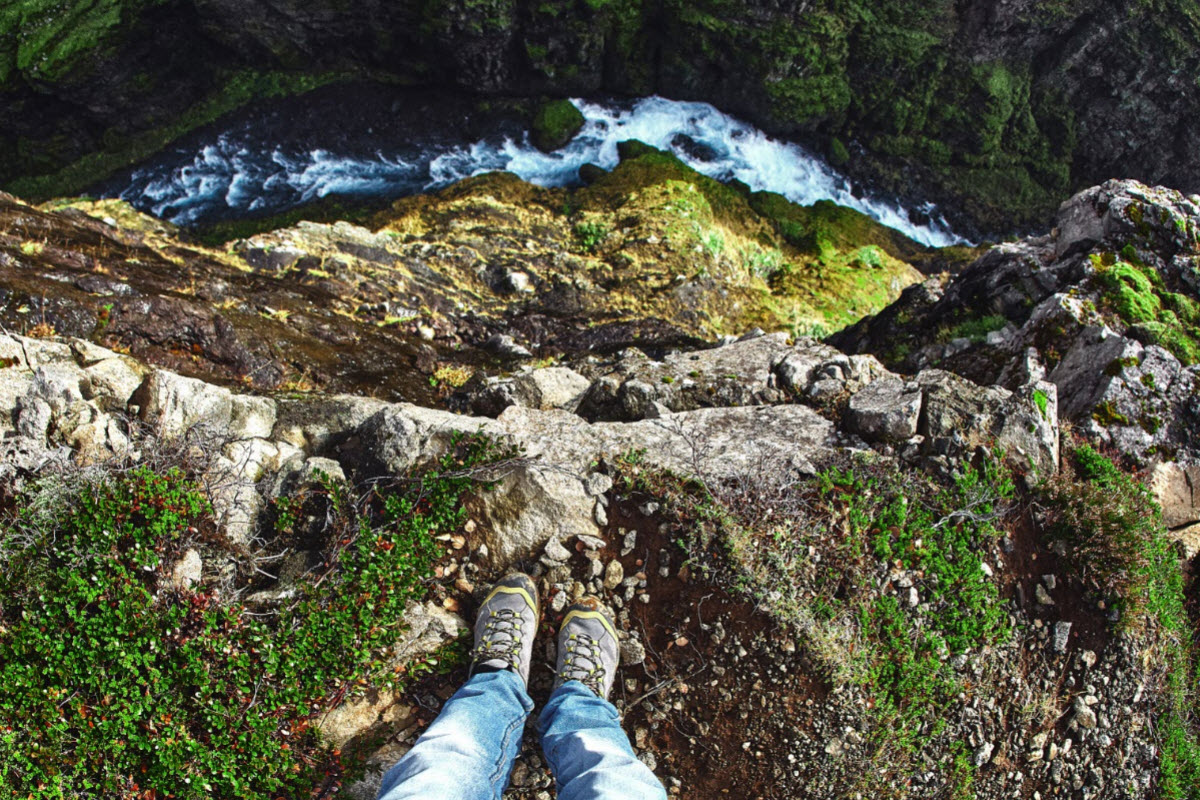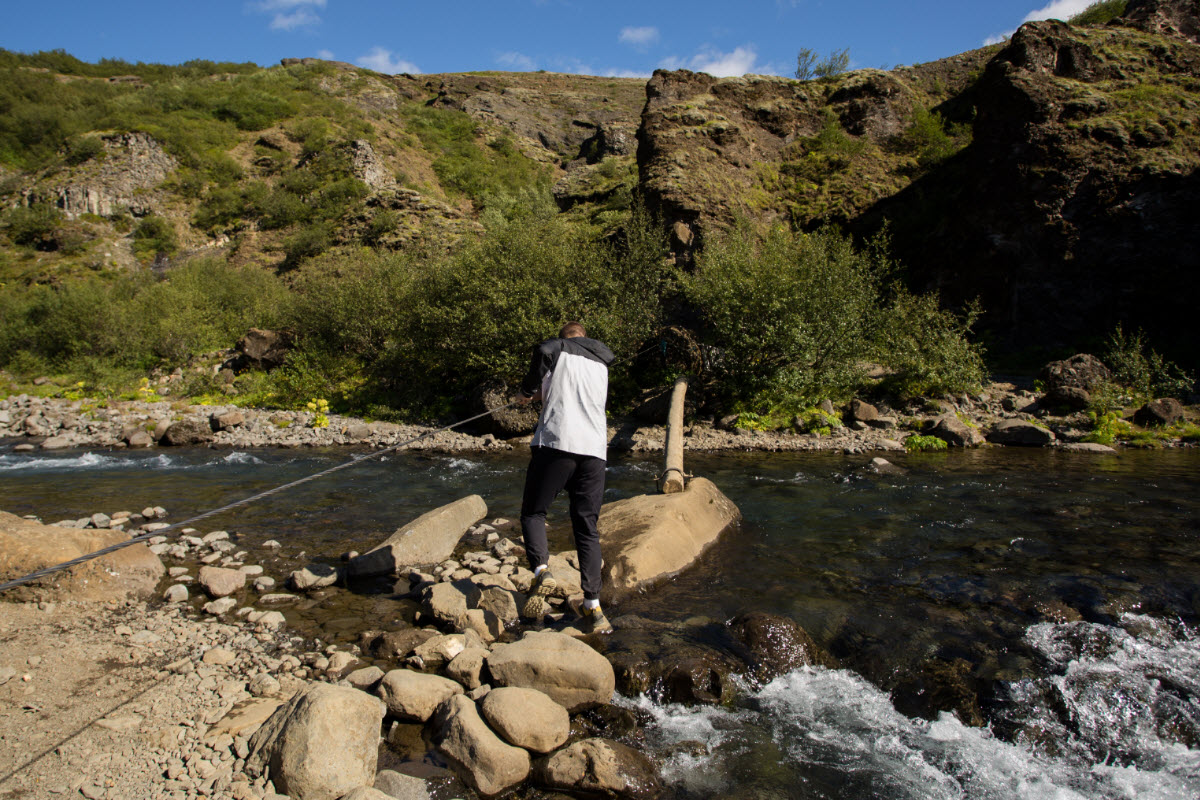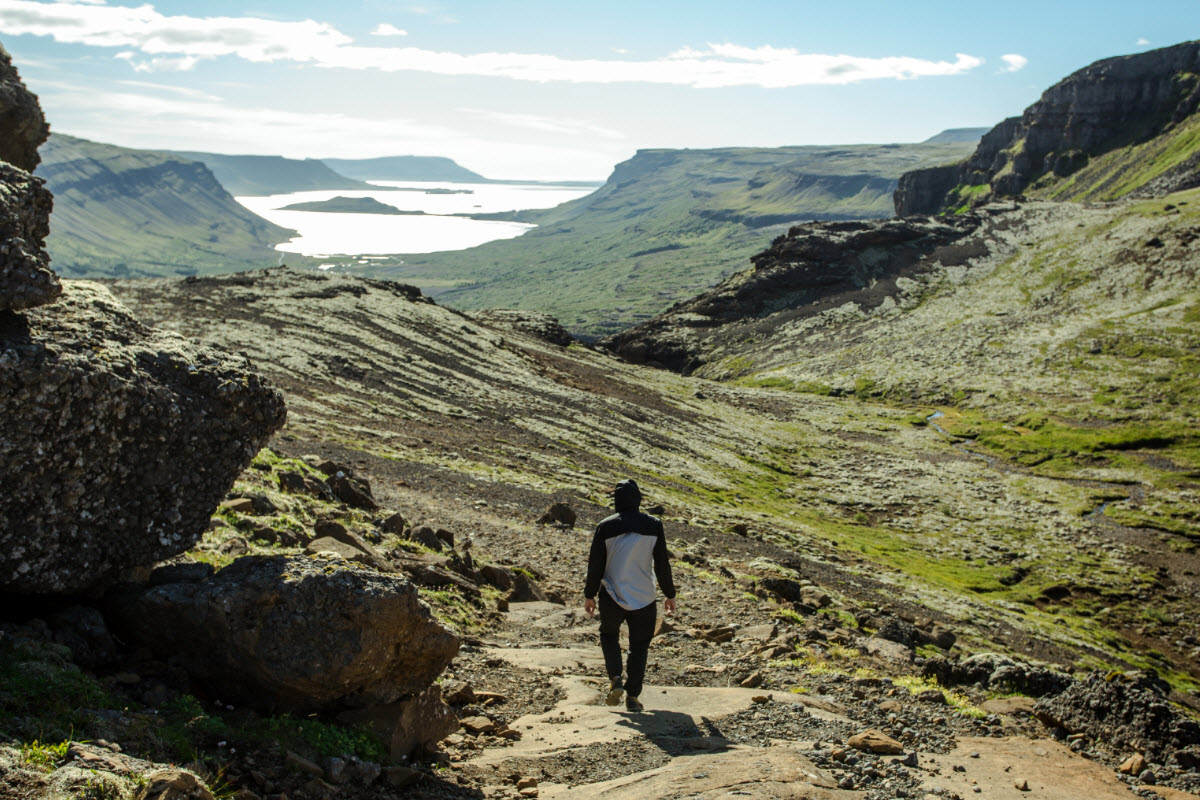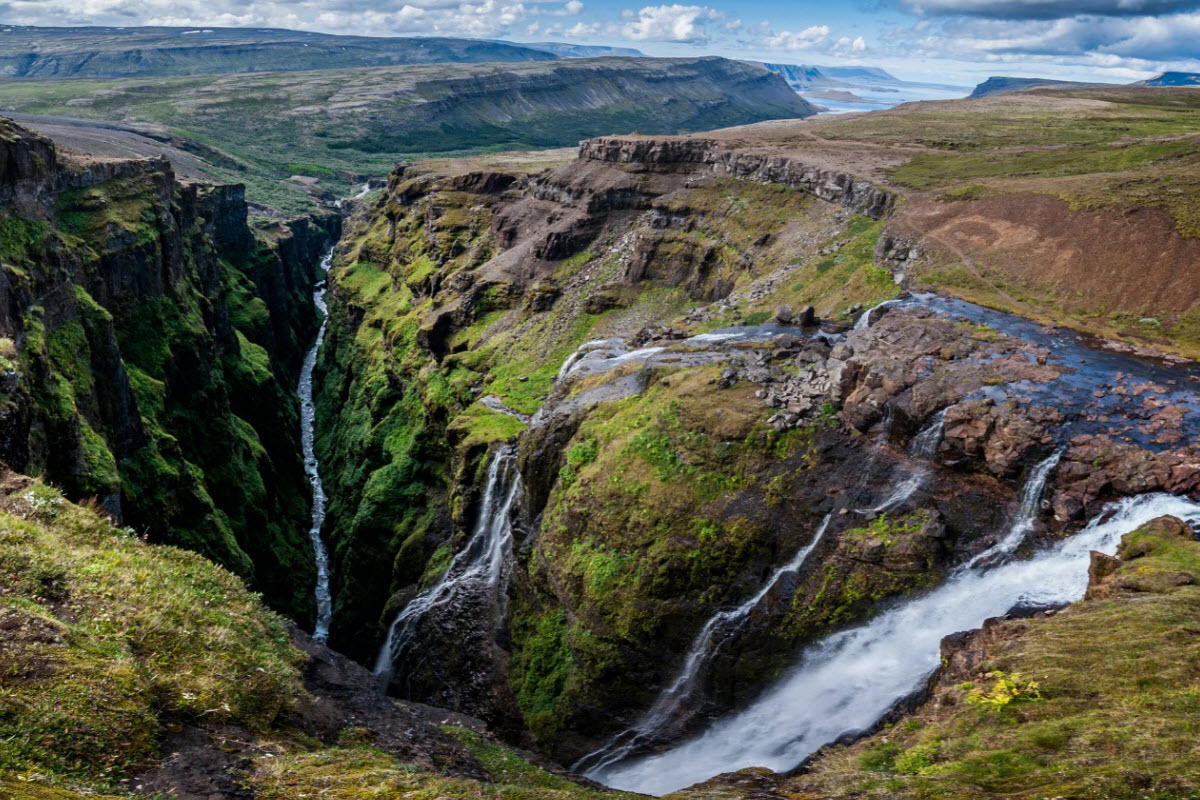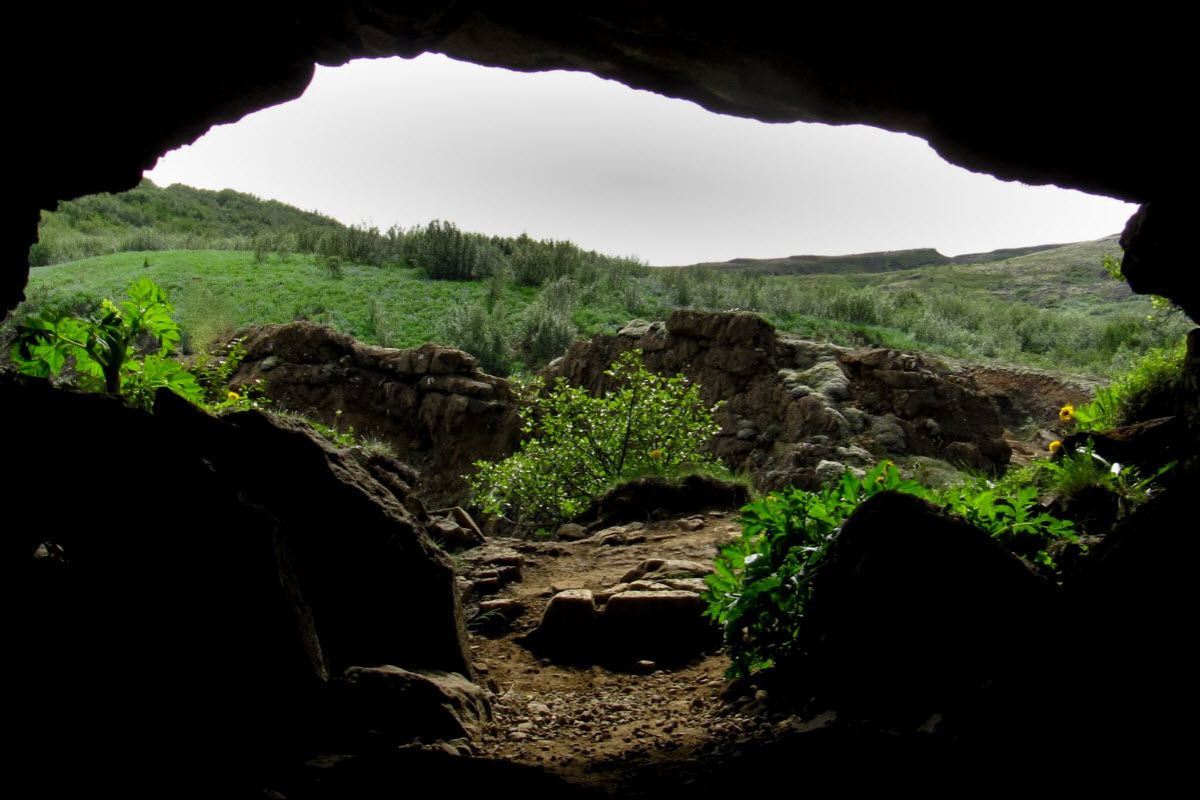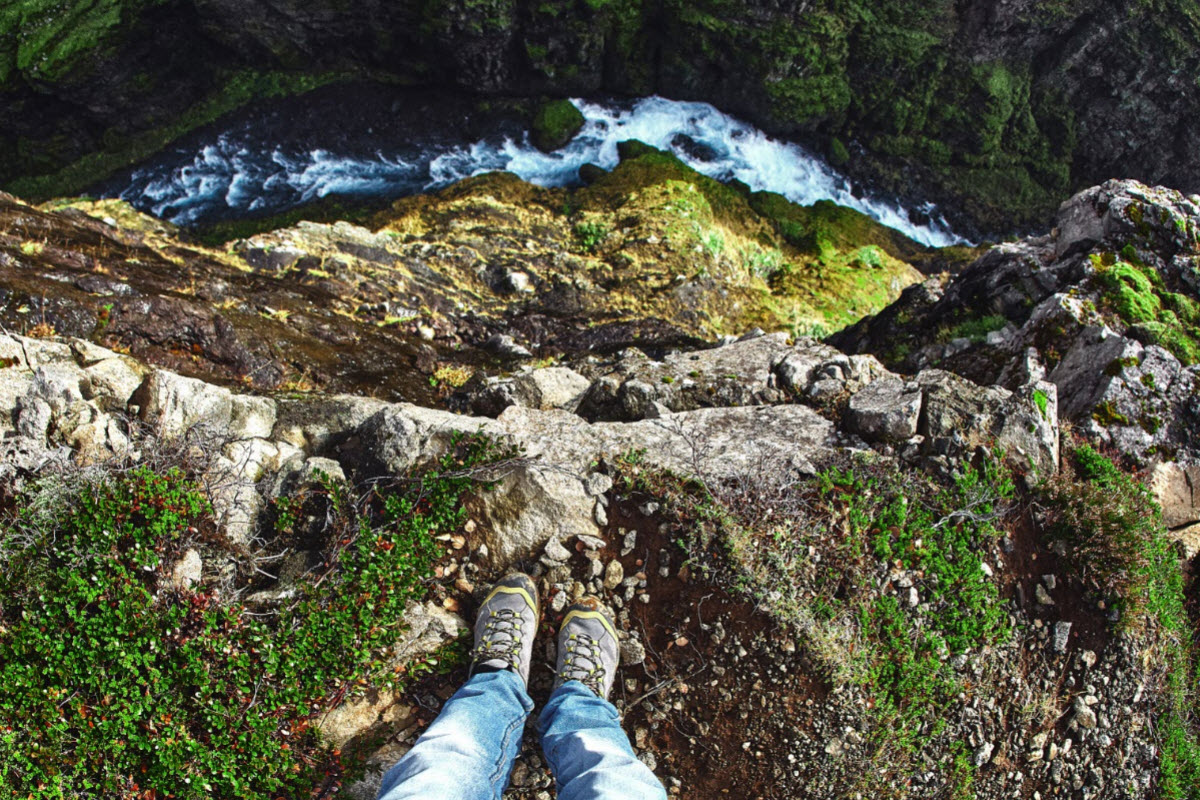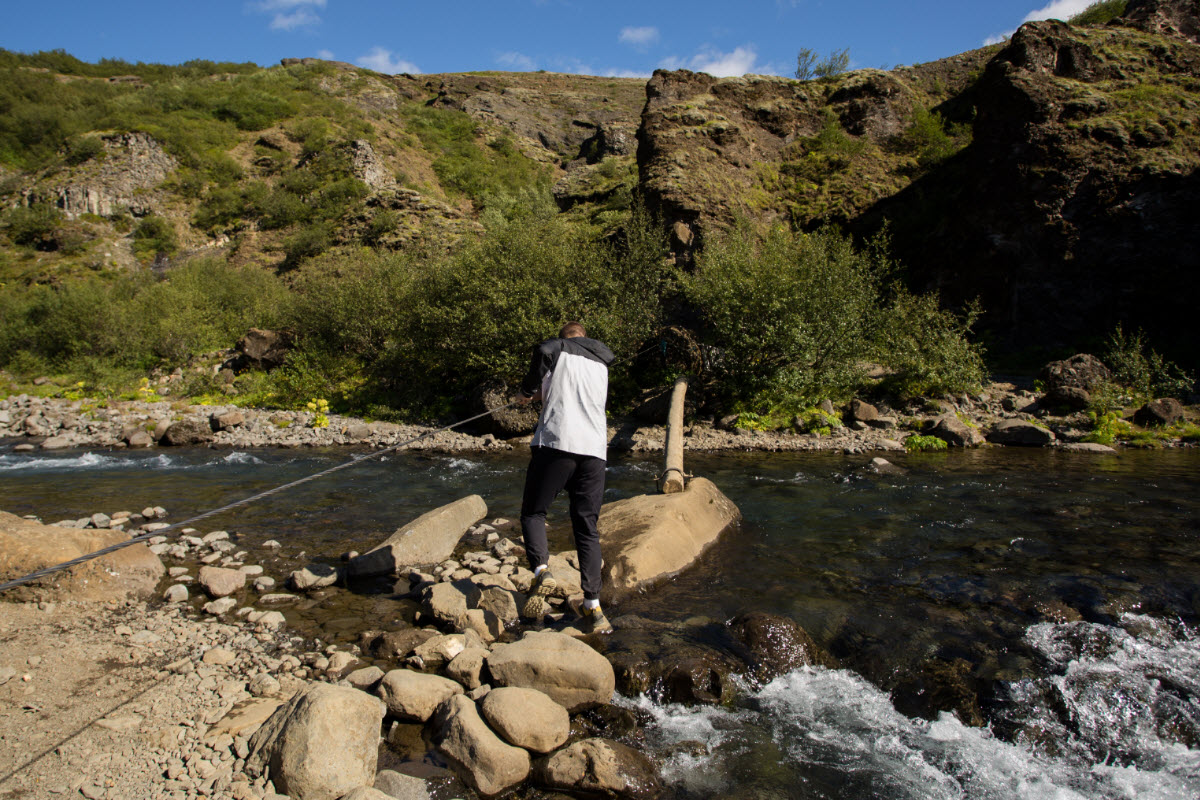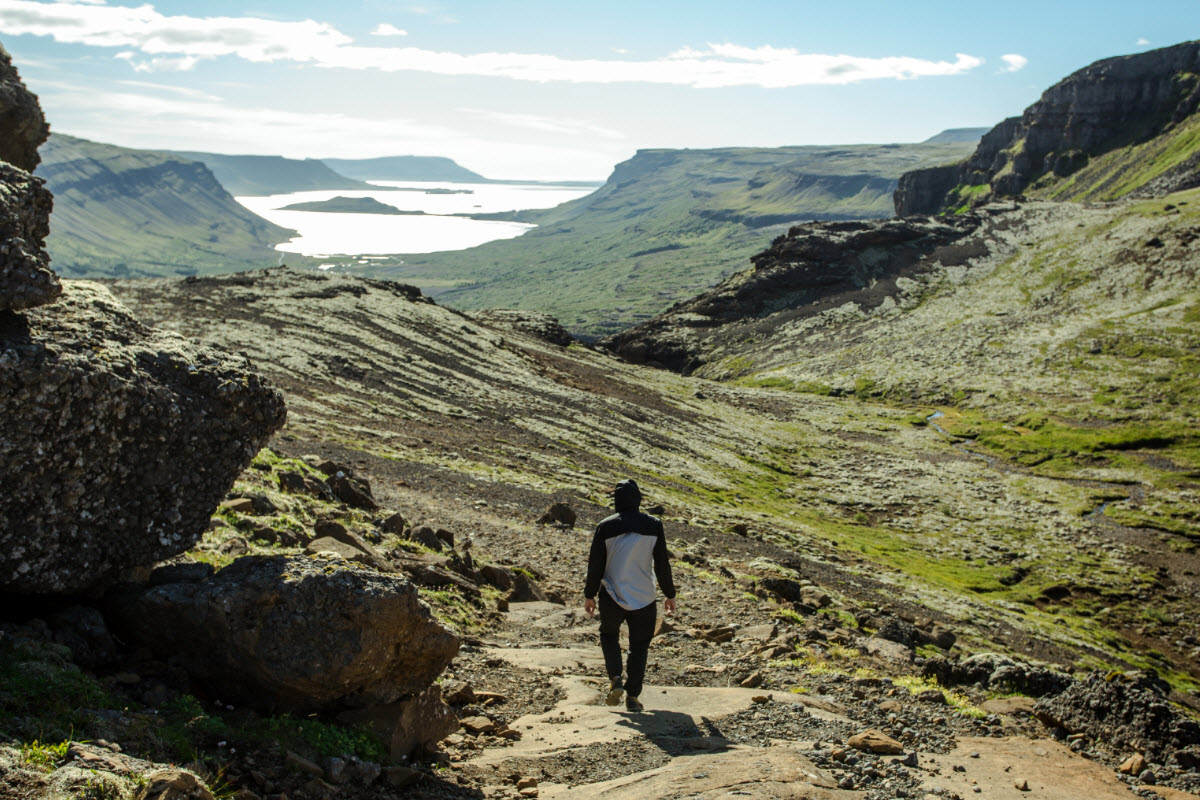 Quick info
Glymur: 64°23'28.1"N 21°15'07.3"W

Height: 198 meters
Difficulty: Medium
Elevation: About 280 meters
Length of walking route: 3-4 hours round trip
What to bring: Good hiking shoes, Good clothes according to weather, water and snack
NOTE: Please check the weather forecast before hiking in Iceland