2017 New Year's Eve Bonfires in Reykjavik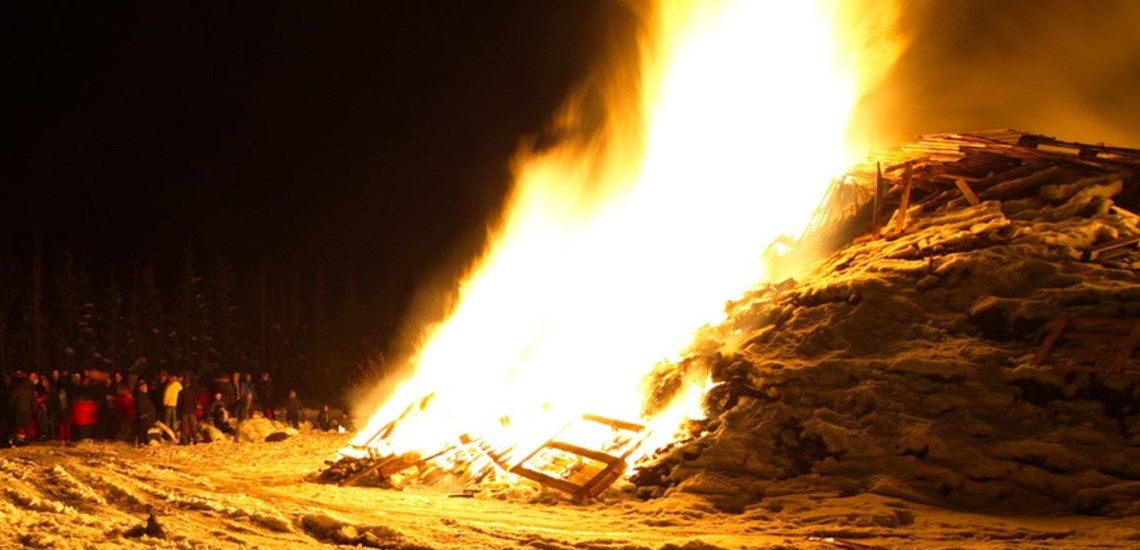 Most town in Iceland light their own bonfire that usually begins around 8-8:30 PM. It has been a tradition for Icelanders for a long time to go to a bonfire before midnight. 
Book your bonfire tour HERE.
The bonfires in Reykjavik will be lit at 8:30 PM except for the bonfires in Skerjafjörður and Úlfarsfell. 
Ægisíða - 8:30 PM
Skerjafjörður, by the street Skildinganes 48-52 - 9 PM
Suðurhlíðar, below the Fossvogur valley cemetery - 8:30 PM
West of Laugarásvegur, by Valbjarnarvöllur sports area - 8:30 PM
Geirsnef - 8:30 PM
Suðurfell - 8:30 PM
Fylkisbrenna, by Rauðavatn - 8:30 PM
Gufunes, by the old recycling centre - 8:30 PM
Kléberg in Kjalarnes - 8:30 PM
Úlfarsfell, by Lambhagavegur - 3 PM
Join the locals and experience the Icelandic traditions by gathering around the fire. 
NOTE: Fireworks are not allowed near the bonfires and the use of safety glasses are recommended 
Information from: Visit Reykjavík