Great Iceland geology map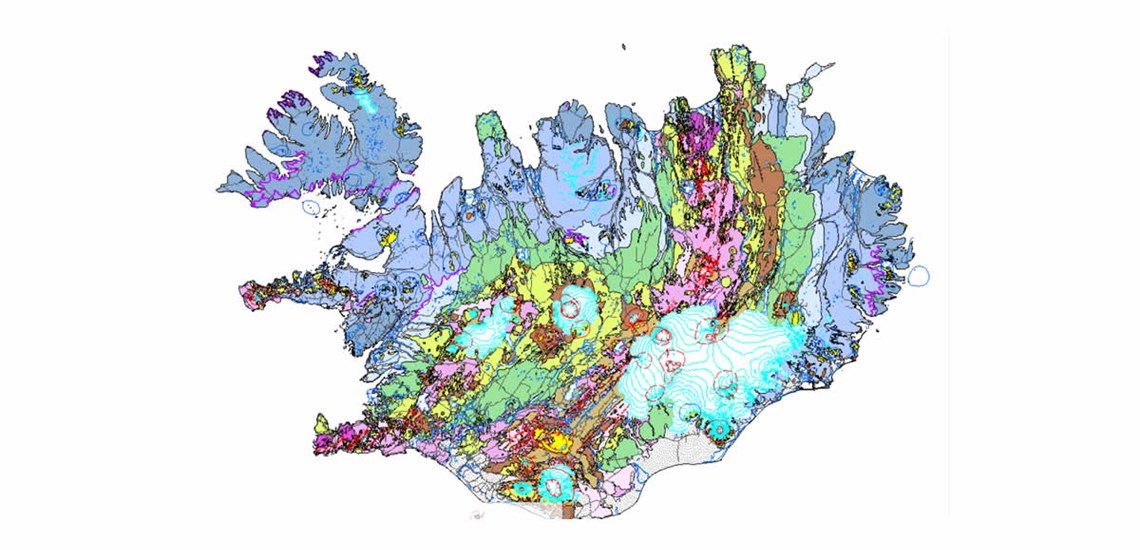 Iceland is certainly the place for those who are interested in or want to study geology. Volcanoes, lava fields, earthquakes, glaciers and tectonic plates. All this and much more can be found in Iceland. It's like looking at good work of art to see a geological map of Iceland.
We would like to recommend to you a great geological map that can be found on the web, where you can really learn a lot about geology in a graphical way, browse lava fields from a different time, as well as volcanoes and volcanic fissures, geothermal areas and hot springs and so much more. If you study geology a little bit it will make your journey to Iceland more fun and you get to understand how the land was shaped and became as it is.
The map can be found on the website ISOR, just click here for more fun (Iceland).