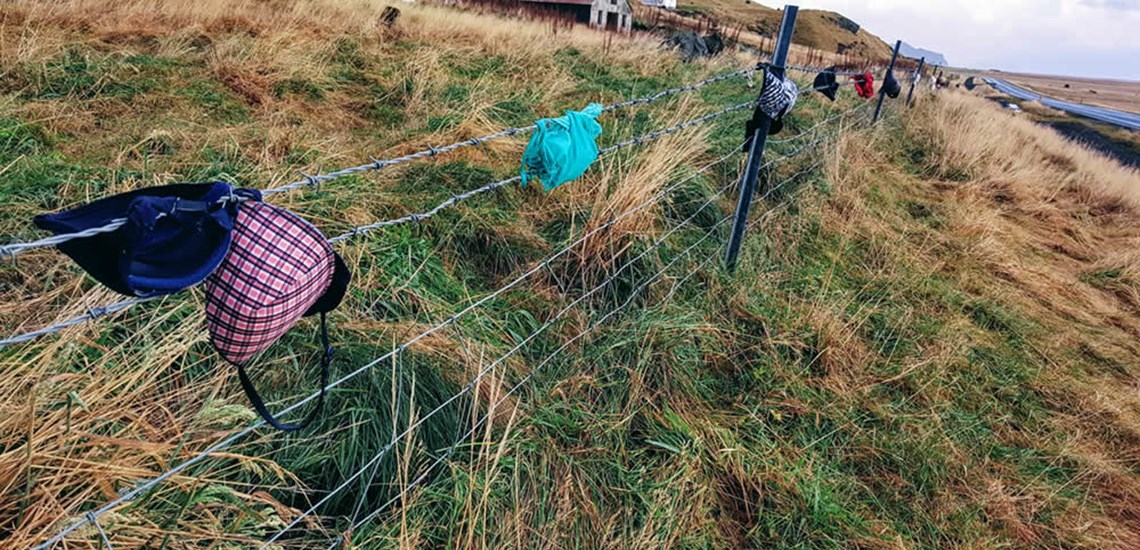 If you are driving the main road in South Iceland between Skógafoss waterfall and Seljalandsfoss waterfall you should be on the look out for the bra fence. It is located by the farm Varmahlíð and the sea lake Holtsós and the cave Steinahellir.
Some local started this tradition to put bras on the fence couple of years back, as they were having a party and stole some bras from a local lady nearby.
Since then people passing by have donated bras to the fence. Hopefully this tradition will continue to grow and become a artwork in the future. So if you are on your way stop and donate to this artwork it will make the local farmers happy.
Location coordinates: N63° 32.788' W19° 44.088'