Ingólfstorg Ice skating arena is now open!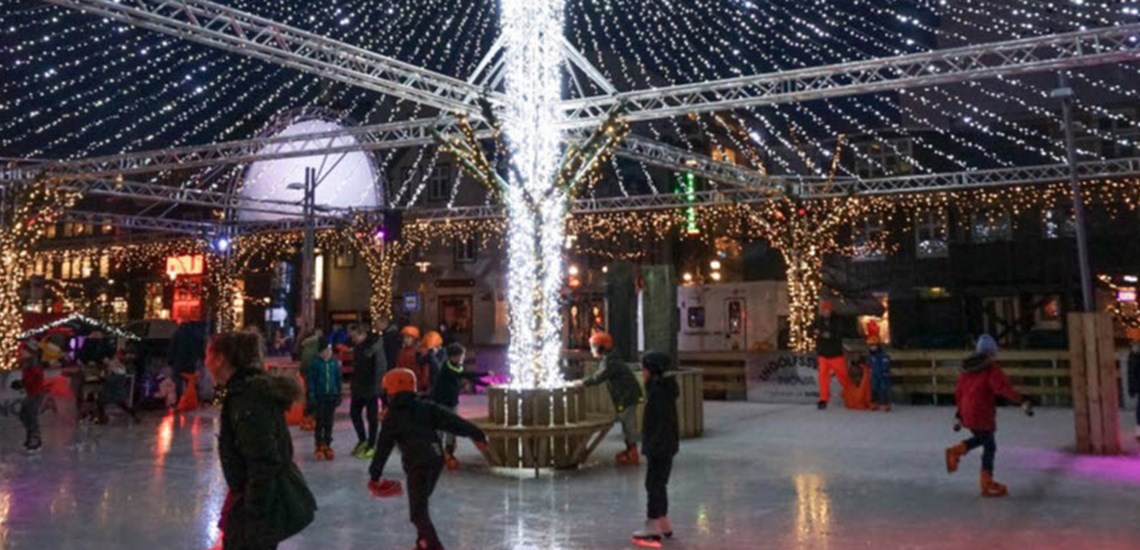 Every year in December the Ingólfstorg square in Reykjavik is changed into a Christmas Ice Skating Arena and is extremely popular. The arena is located in the Heart of Reykjavik and is now open to everyone who wants to enjoy some fun before Christmas.
Opening hours:
The ice skating arena will be open daily in December from 12:00 until 22:00.
December 23rd: Open from 12:00 until 23:00
December 24th: Closed
December 25th: Closed
December 26th: Open from 12:00 until 22:00
December 31st: Open from 12:00 until 16:00
It is possible to rent ice skates and helmets for 1190 ISK per hour. Ice skating is free if you bring your own skates. Hot chocolate and snacks can also be purchased next to the arena.