Ed Sheeran supporting the Icelandic national football team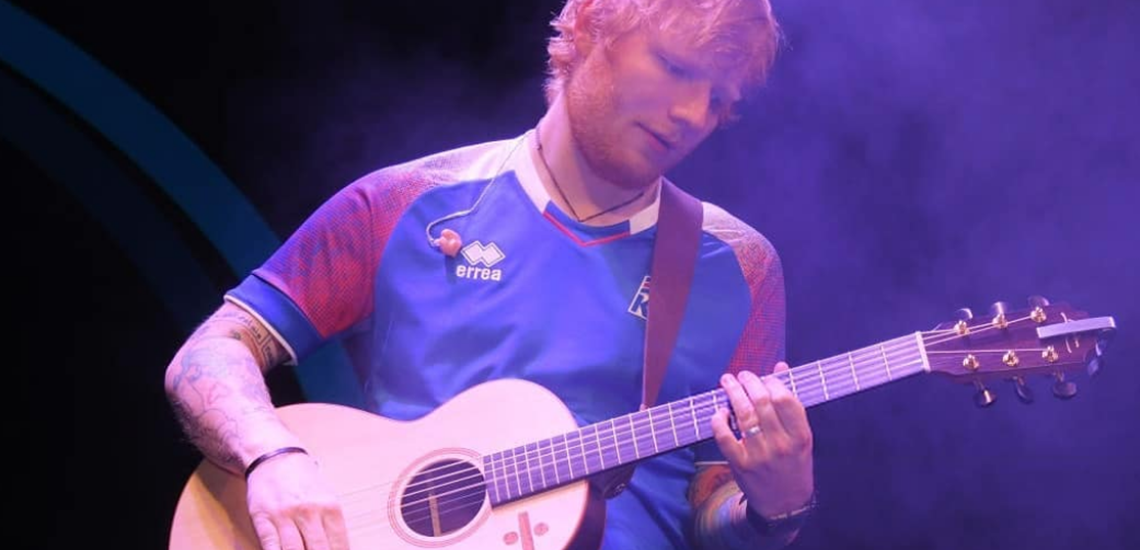 The British singer and songwriter Ed Sheeran wore the Icelandic football jersey on Tuesday when Iceland played against Croatia in the World Cup. It looks like Sheeran was supporting Iceland but he also wore the Jersey at the Elton John AIDS foundation bash in England on Wednesday.
Ed Sheeran celebrated his 25th birthday in Iceland two years ago, even though he liked his trip to Iceland he revealed in an interview with Ellen DeGeneres that he burned his food in a hot spring. You can watch the interview below.