Wally the Walrus Spotted in Iceland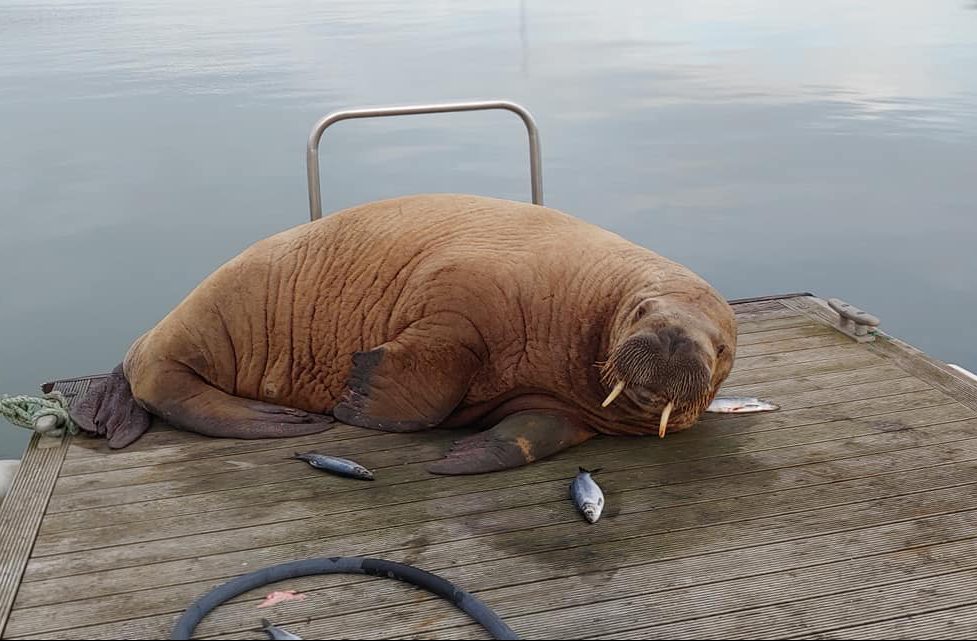 Photo: Iceland Review
Who is Wally?
Wally is a young male walrus, about 800 kg, who has spent the summer traveling in Europe and delighting all who had the opportunity to spot him. He has been seen in different countries: Spain, Ireland, Wales, France... experts believe that Wally is now on his way home to the Arctic, which may be in Norway or Greenland, it is still uncertain.
Wally has become world famous for his funny appearances on land, when he wanted to rest, he did not hesitate to get on a boat or dock to take a nap.
The last time he was seen was in Ireland, and after 22 days without news, experts feared that he had died, but fortunately he has been seen in Iceland again, and has been identified by his scars on the front flippers.
View this post on Instagram
Spotted in Iceland
On September 19, he was seen in Höfn, Hornafjörður fjord, in Southeast Iceland. It was suspected that it could be Wally, as Iceland does not have its own local walrus population, and finally Wally was identified by Seal Rescue Ireland. You can follow the latest Wally news on Seal Rescue Ireland's social media.
During his stay in Cork, and due to his fondness for napping on top of boats, he caused some damage and even drowned some boats, so Seal Recue Ireland provided him with an inflatable boat on which to rest, to prevent further property damage.
Wally trying to nap on a boat in Ireland
We don't know how long he plans to stay in Iceland, but we wish him a safe trip back home.