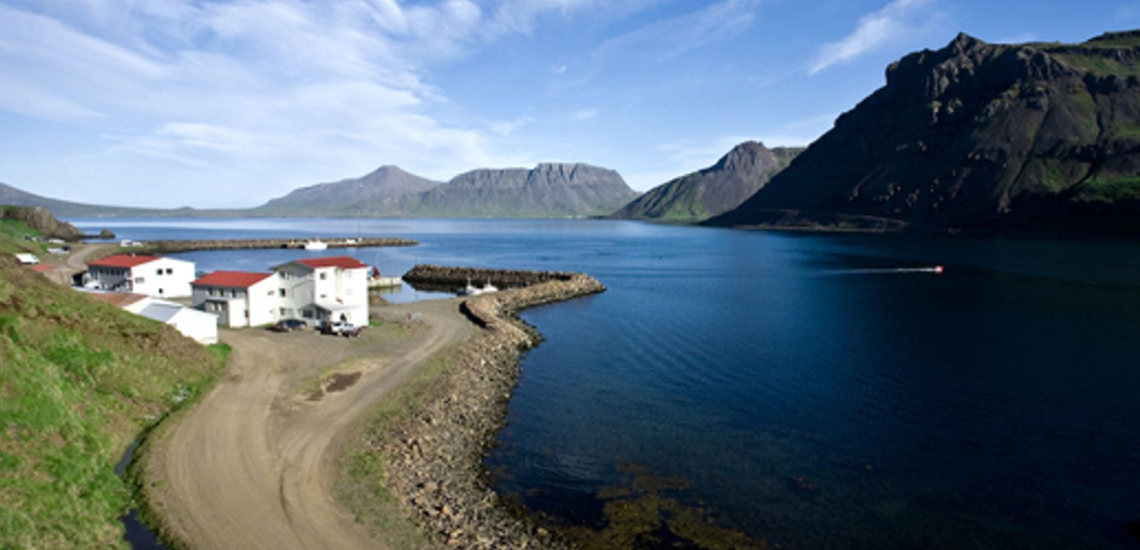 Photo from www.westfjords.is
Árneshreppur is the northernmost municipality in Strandir and also the least populated. In the 20th century the area started to develop and small villages began to form in Gjögur and Djúpavík. The main occupation for the area was shark and herring fishing and two herring factories were built there in the 20th century. But when the herring disappeared from the ocean the factories were closed down and people moved away. Today the remains of the factories are still there and a popular tourist attractions.
The factories are located in Djúpavík and at Eyri. Other interesting places in the area are the small village Gjögur, Trékyllisvík bay and Krossness. Many interesting hiking trails can be found in the area and for bird lovers this is the place to go.