Blönduós is a small town with a population of around 850 people. It is located in the north west part of Iceland by Húnaflói bay. Next village to the east is Varmahlíð in Skagafjörður around 50 km away and to the west the village Hvammstangi about 80 km.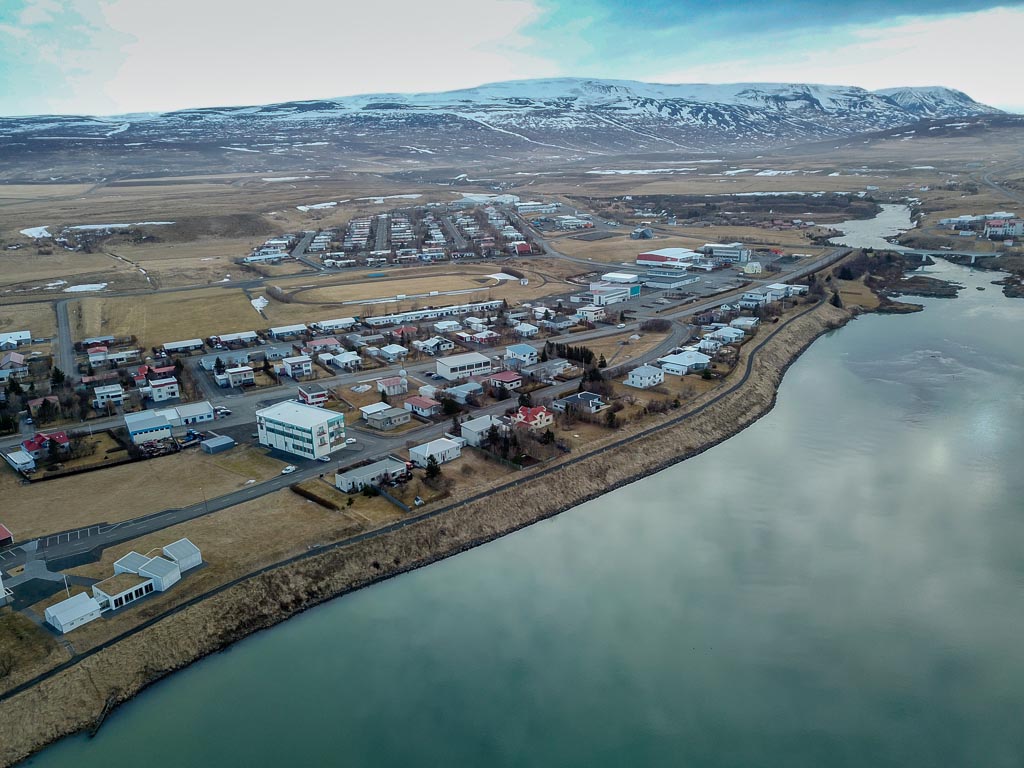 Blönduós is located by one of the best salmon fishing rivers in Iceland, called Blanda a glacier river with its roots by the north part of Langjökull glacier.
Blönduós has one of the nicest swimming pool in Iceland with few hot tubs as well as a large swimming pool and a steam bath. The camping site is located by the river Blanda surrounded by small trees. There is a nice short hiking path to a small island in the river Blanda from the camping site.
Blönduós is a nice place to stop by if you are traveling through the north of Iceland where you can find all necessary service like a grocery store, pharmacy, bakery, swimming pool, restaurants, and accommodation.