Búðardalur is a small village situated within Hvammsjörður in the north-west of Iceland and is well located for transportation to all eight. The village has a long history, records go back to the settlement in the 9th and 10th centuries and the name Búðardalur is mentioned in Laxadæla Saga. About 680 people live in Dalabyggð of whom 266 live in Búðardalur.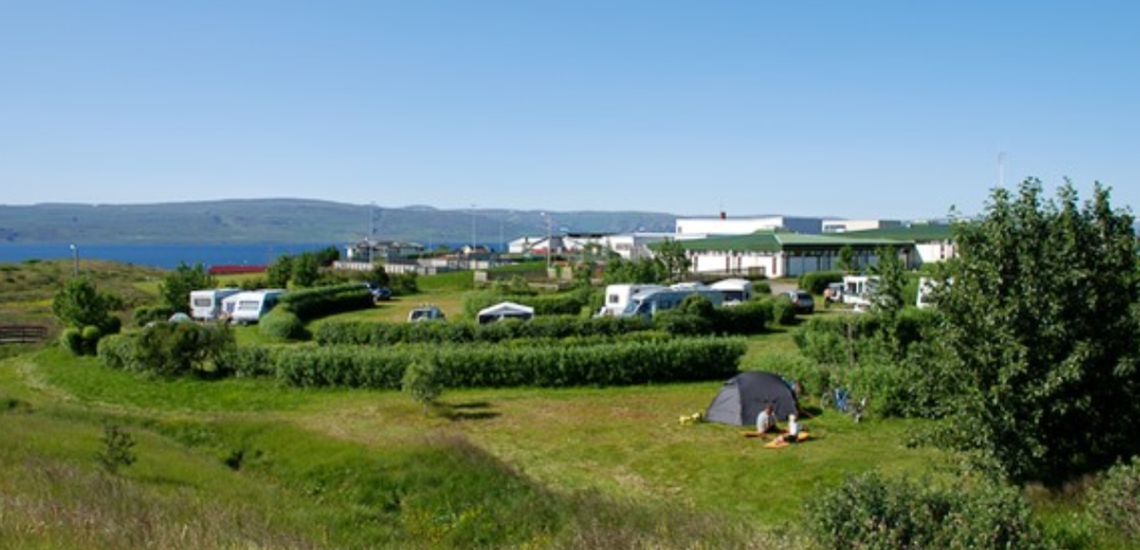 Photo from www.west.is
Trade and commerce began in Búðardalur around 1899. It was Bogi Sigurðsson, the Father of the village, who was the first merchant in Búðardalur. Þorsteinn Þorsteinsson lived in Búðardalur for a long time, he was a magistrate and one of Iceland's greatest book collector. His collections is now owned by the School of Skálholt.
All public service can be found in Búðardalur, including primary school, health center, veterinarian, magistrate, Dalabúð Community Center and the Mjólkursamlagið, which produces the popular Icelandic cheeses; Höfðingja, Dala-Yrja and Dala-Brie, a must try when in Iceland.
At the harbor is Leifsbúð Culture House and there is the tourist information located as well as a Café, restaurant and an exhibition, open daily from 12:00-22:00 Closed on Tuesdays. In Búðardalur is a good camping ground, guesthouses and Bed & Breakfast.