The town Djúpivogur is located in Berufjörður fjord, one of the longest fjords in Iceland and as well the southernmost town in East Iceland. The town is built between small rocks by the coast and it has a good and beautiful harbor. The inhabitants are around 500 people. The next town is Höfn in Hornafjörður about 140 km to the South and to the north is the Breiðdalsvík town about 65 kilometres away. It is believed that the settlers Ingólfur Arnarsson and Hjörleif Hróðmarsson went on a cruise to Iceland before they settled and they stayed for one winter in Geithellnadal nearby Djúpivogur.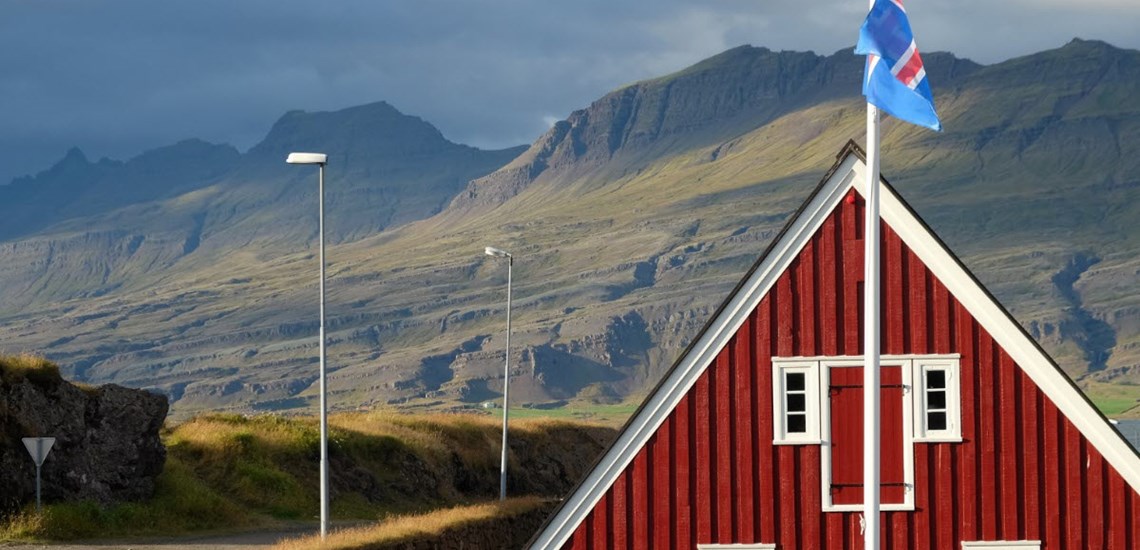 Good fishing waters are nearby Djúpivogur and tourist has been blooming there for the past years. Aquaculture (mainly salmon) is in Berufjörður fjord. Danish merchants practiced business in Djúpivogur in the past centuries.
Geologically, the site has many interesting places to explore, including Iceland spar or Silfurberg, used in demonstrating the polarization of light in the past. Teigarhorn is a part of Iceland the nature conservation as a natural monument. The farm Teigarhorn is nearby Djúpivogur, it has the highest temperature records of Iceland 30,5 °C on the 22nd of June in 1939.
Djúpivogur is also the perfect place for birdwatching, there are a lot of birds stopping by in the area around Djúpivogur in the springtime and again in the autumn. It is close to Hamarsfjörður fjord and Álftafjörður where you can find thousands of birds every spring and autumn. Out from Berufjörður fjord is the island Papey, about 5 km from the coastline. It is believed to be a place where Irish monks stayed before the settlement of Iceland. Papey is one of the biggest islands around Iceland and it is a great place to go on a tour during the summer to explore the history, as well as seeing many seabirds like the puffin living in Papey.
Above the town is the mountain Búlandstindur (1069 metres high). A beautiful mountain with the shape of a pyramid. Like said before the town and the location is very beautiful with stunning nature and beautiful coastline with small islands and inlet as well as the Fjord and the mountains around. You can find restaurants, accommodation, museum and shops in Djúpivogur.
In Gleðivík Bay you will find a very characteristic open-air artwork. It consists of 34 large granite eggs that represent the eggs of each of the birds that nest in this area. The artwork called Eggin í Gleðivík, is by Icelandic visual artist Sigurður Guðmundsson, and was revealed on August 14, 2009