Hella is a small town located between the town of Selfoss in the west and Hvolsvöllur in the east It is about 94 kilometres away from the capital city of Reykjavik.
Hella like other small towns in Iceland started to build up in the last century. Today the town has mainly small industries and shops as well as providing services for the surrounding farms. Hella is like the next town, Hvolsvöllur located inland, different from many other towns in Iceland that are located along the coast line and related to fishing and fishing industry.
The geological location is on a land formed after the last ice age about 11000 years ago and the surroundings are very flat with few small valleys from by prehistoric rivers. To the north Hella faces one of the most active volcanoes in Iceland, Hekla that was in the past believe to be the doorway to hell. Hekla has erupted about every 10 years since 1970, before that about every 50 years.

One of the main Salmon fishing rivers in Iceland called Ytri Rangá is flowing through the town Hella. It is also known for being a town with long tradition of horses and horse breeding and every few years there are big horse riding tournaments held there at Gaddstaðaflatir.
Hella offers many good accommodations and service for tourists like bakery, grocery store pharmacy, healthcare and many other services. It is a good location for those who like to explore the south of Iceland. It is located nearby the volcano Hekla, the Landmannalaugar geothermal area, the Valley of Þórsár (Þjórsárdalur) and Þjórsá river where you can find some beautiful waterfalls and nature. There is also some of the biggest hydro power plants in Iceland
Hella is almost like the front door to the Highlands of Iceland.
Accommodation in Hella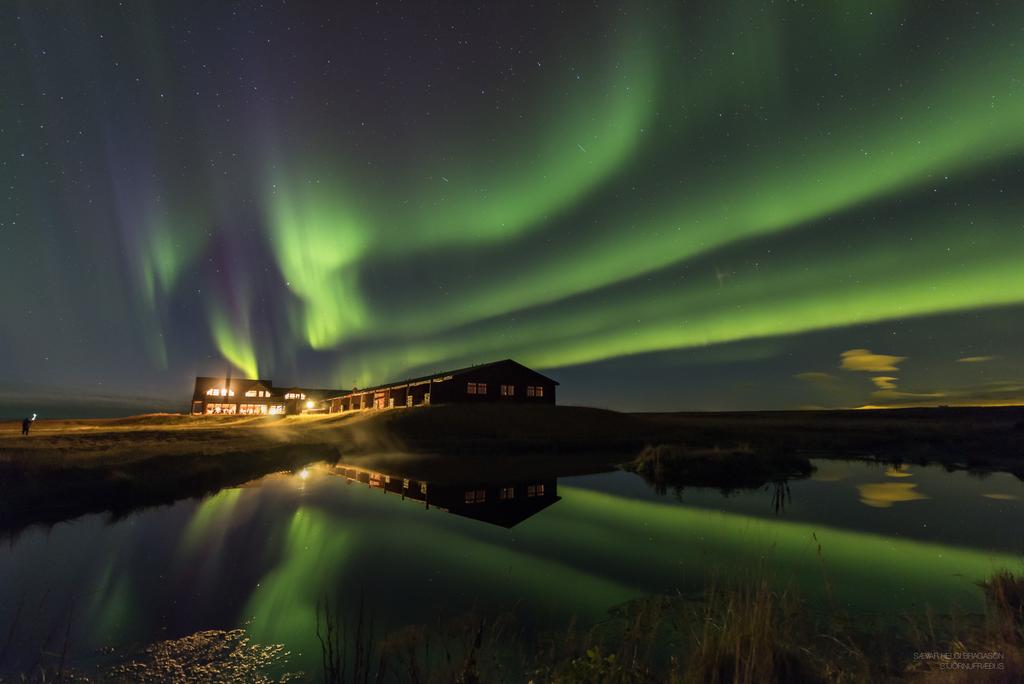 star_rate star_rate star_rate star_rate
Luxury hotel next to Rangá river. Perfect for Northern Lights hunters as hotel creates special atmosphere when northern lights are active. Outdoor hot tubs, amazing views and gourmet cuisine.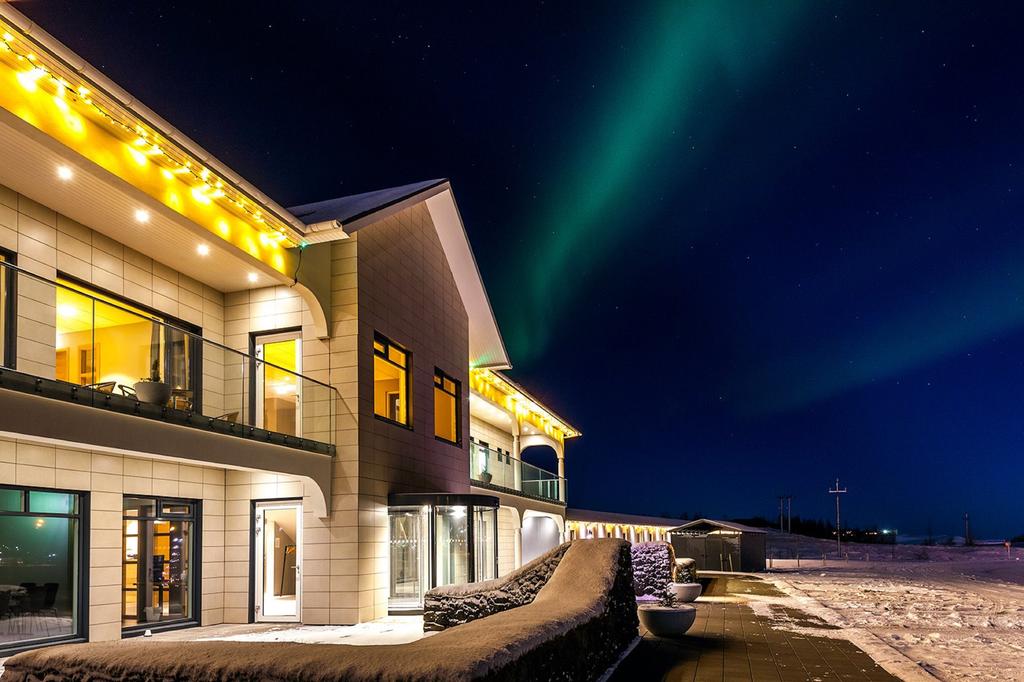 star_rate star_rate star_rate star_rate
Great selection of rooms suitable for all types of travellers. Located along Golden Circle route. Close to areas with such activities as hiking.