Is a small fishing village on the west part of the Melrakkaslétta peninsula in North Iceland, between Húsavík about 97 kilometers away and Raufarhöfn about 43 kilometers away to the east. The main economy for the town is service to the surrounding farms and fisheries.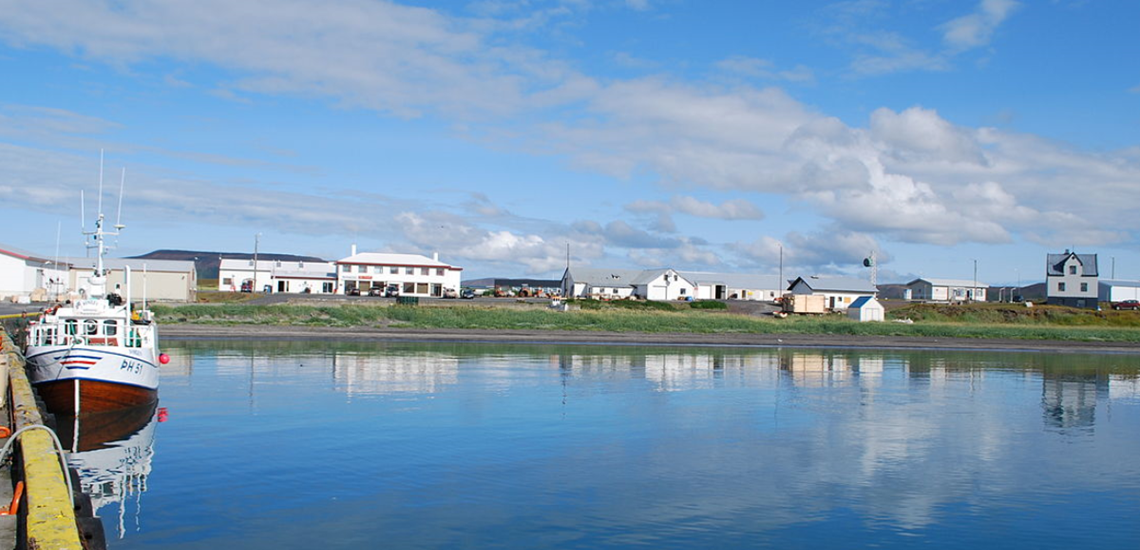 Photo from Wikipedia
There was a big earthquake that struck Kópasker in 1976 that destroyed many houses there and it is interesting to check out the Earthquake Center and learn more about the earthquake and its effect on the area. Ásbyrgi canyon is part of Vantajökull National Park and located about 40 kilometers from Kópassker.
You can find some good service in Kópasker including a shop, health care center, bank, café, campsite and guesthouses.