Siglufjörður town is located on the north part of Tröllaskagi peninsula, in a fjord with the same name, Siglufjörður. The town is known for herring and was one of the biggest town in Iceland during the herring season in Iceland between 1940 to 1950. Next town to the south is Ólafsfjörður about 17 kilometers away and to the west Hofsós about 60 kilometers away. Today Siglufjörður has around 1200 inhabitants.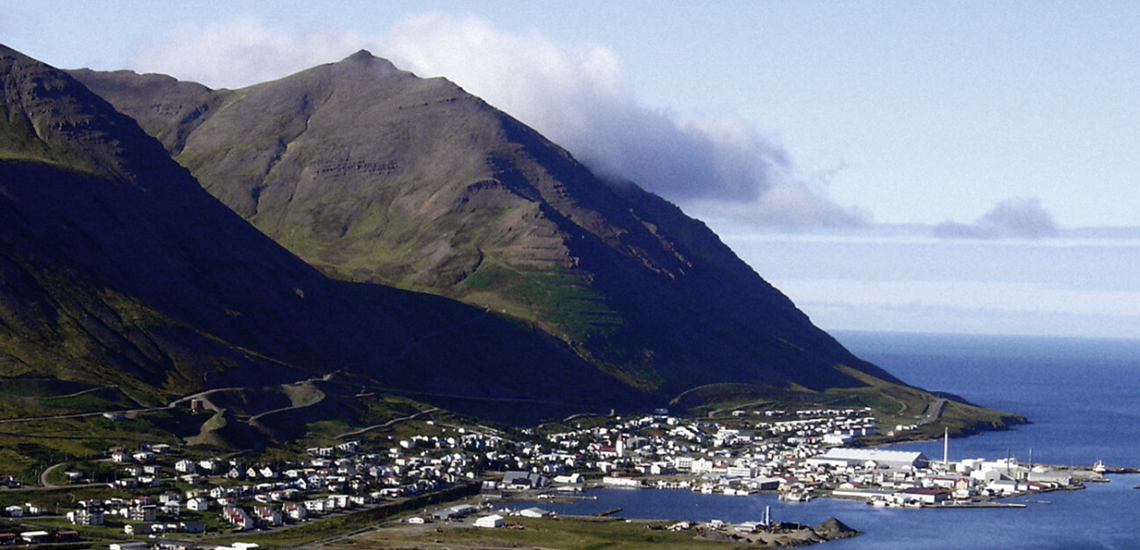 Photo from www.fjallabyggd.is
The town has beautiful surroundings with high mountains and the ocean, the perfect place for hiking, bird watching, skiing in winter, and also the right place for digging into the herring fishing culture of Iceland in the 20th century. 
Siglufjörður was in the old days very isolated, the steep mountains were hard to pass so the best way to get around was to take a boat. Now with the new tunnels Héðinsfjarðargöng to Ólafsfjörur the transportation has become much easier than before.
The town has good selection of accommodation and restaurants as well as activities, great place to enjoy the midnight sun in Iceland during summer.