Þingeyri is a small village located in Dýrafjörður fjord in the Westfjords of Iceland. Dýrafjörður is often considered one of the most scenic fjords in the whole of Westfjords surrounded by majestic mountains. Þingeyri is one of the oldest trading post in the county of Ísafjörður and like most villages in Iceland the community has been shaped by its location by the sea.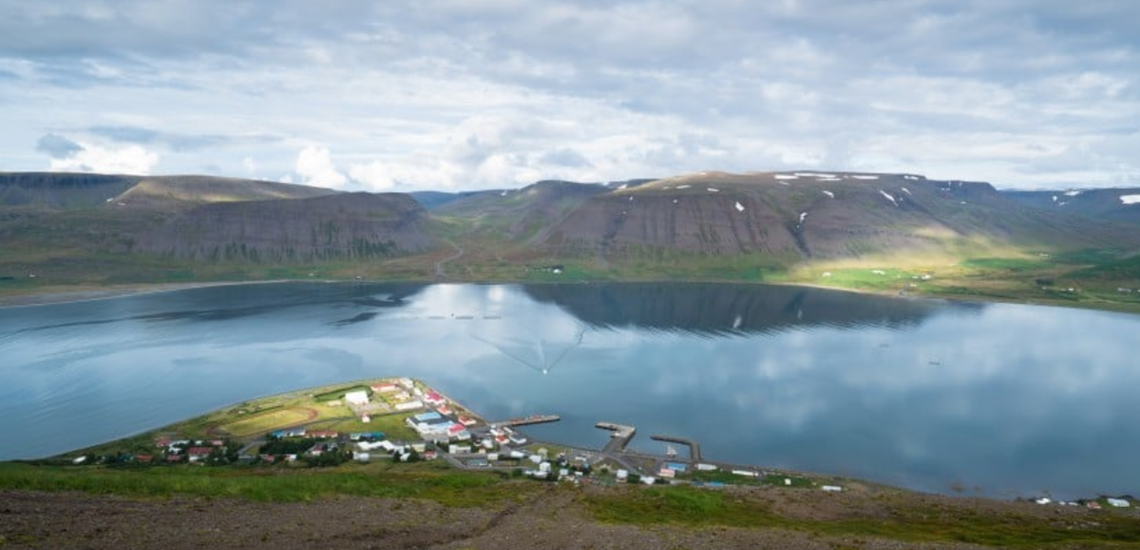 Photo from www.westfjords.is
The town provides service for locals and visitors including a small grocery store, bank, post office, health center and a swimming pool. There is also an elementary school, social center and a church in Þingeyri. The highest mountain in the Westfjords, Kaldbakur, is located close to Þingeyri and it is possible to hike to the top.
In town you can also find a lovely café called Simbahöllin, the oldest functioning mechanic workshop in Iceland and a very good golf course just outside of the village. Viking area has also been built in Þingeyri with an outdoor recreation area with benches, tables and a barbecue facilities.