Þorlákshöfn is a fishing village part of the municipality of Ölfus located on the south coast of Iceland. The village has a great natural harbor and is the main fishing port on the south coast. The ferry to Vestmannaeyjar islands also departs from Þorlákshöfn when the conditions are bad at the harbor in Landeyjarhöfn. The population of the town is about 1500 people and main occupation is fish processing, industry and service.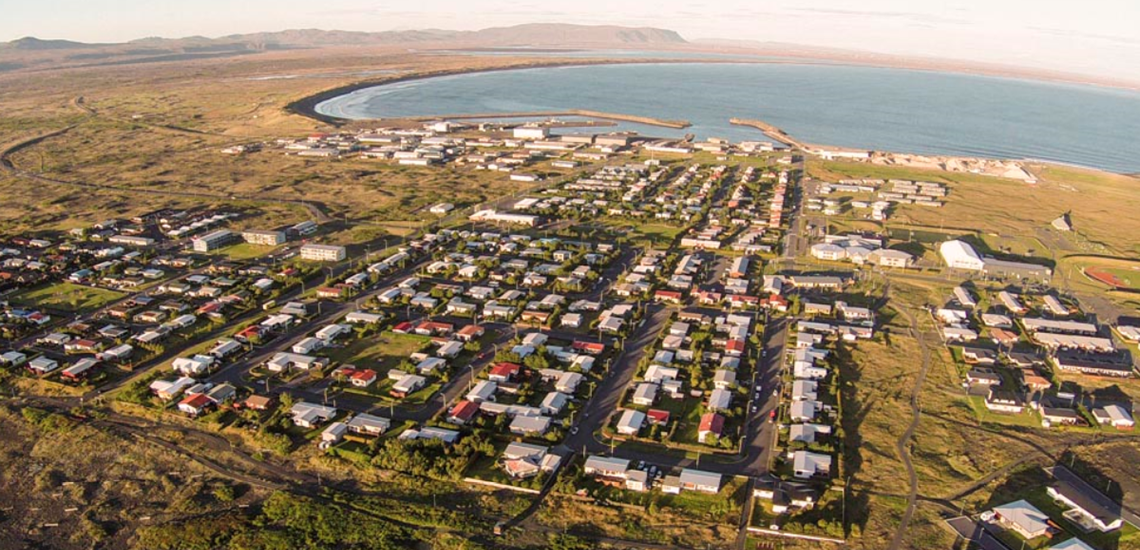 Photo from www.olfus.is
In Þorlákshöfn are great sports facilities and a modern outdoor and indoor swimming pool with a fun playground, good camping ground and interesting hiking trails with information signs at selected places about the fishing port. North of the harbor is a 18 hole golf course. The landscape around Þorlákshöfn offers great opportunity for all kinds of activity with beautiful lava fields, caves, hot springs and black sand beaches. The shore around Þorlákshöfn is also the perfect place for surfing, with amazing waves that can reach up to 25 meters high.
The town offers good public service including grocery store, bank, post office, clinic and gas station. There are also a good restaurants and cafés in and around Þorlákshöfn as well as good accommodation including, hotels, bed & breakfast and camping.