3-4 Hour Trip To the Moon ATV Tour
Quick info
Tour name: 3-4 Hour Trip To the Moon
Age limit: 6 Years
Required: Driver's license
Duration: 3-4 hours
Physical rating: Easy
Pick up: Available from Reykjavík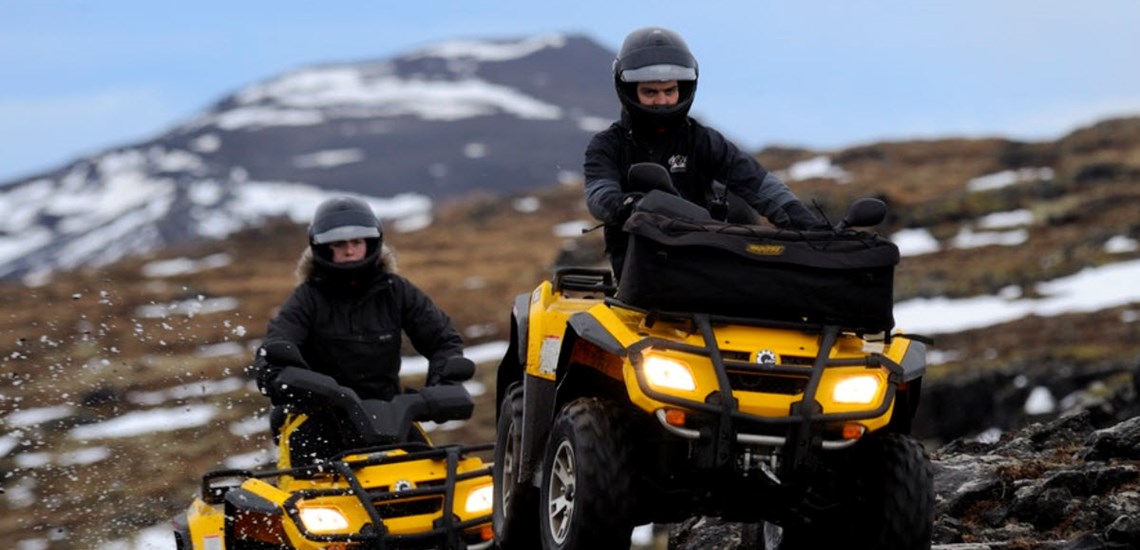 We ride through the Reykjanes peninsula where we see the Reykjanes tip, the Reykjanes lighthouse and parts of the Mid-Atlantic Ridge that lies between the continents of North America and Europe. We then drive along the beach of Sandvík, a black sandy beach where Clint Eastwood shot his film Flags of Our Fathers. We will stop at the old lighthouse, get some hot chocolate and savour Icelandic homemade twisted doughnuts (kleinur). 
You will experience:
Hot volcanic lava stones
Oldest lighthouse in Iceland
Bridge between two continents
Black sandy beach where Clint Eastwood filmed scenes in the motion picture Flags of Our Fathers
Optional: Relax in the Blue Lagoon after the ATV tour, admission not included.
Included
3 to 4-hour ATV guided tour and all equipment you need to join this tour. Refreshment is also included in the ATV tour.
What to bring
Just the camera and good shoes but we have some boots at the base to lend.
You can spend time in the Blue Lagoon after all our tours.
You can pick a time when you want to go back:
To Reykjavík every hour from 12:00-21:00 except 20:00.
To the Airport 12:00, 14:00 and 15:00.
Book this tour
Loading...