Quick info
Tour name: Midnight Sun Kayak Tour
Age limit: 12 Years
Duration: 3 Hours
Physical rating: Easy
Meeting Point: Sæból 14, 350 Grundarfjörður
Kirkjufell looks beautiful at any time of the day. But to see this majestic mountain as you glide softly across the still seas while the midnight sun sets is nothing short of magical. This is a unique opportunity to experience nature at its most spectacular and we promise it will be a truly unforgettable experience! As with our day tours, there are stops at various scenic locations where you can take photos, meet some curious seals, float on the sea or just enjoy the beautiful view!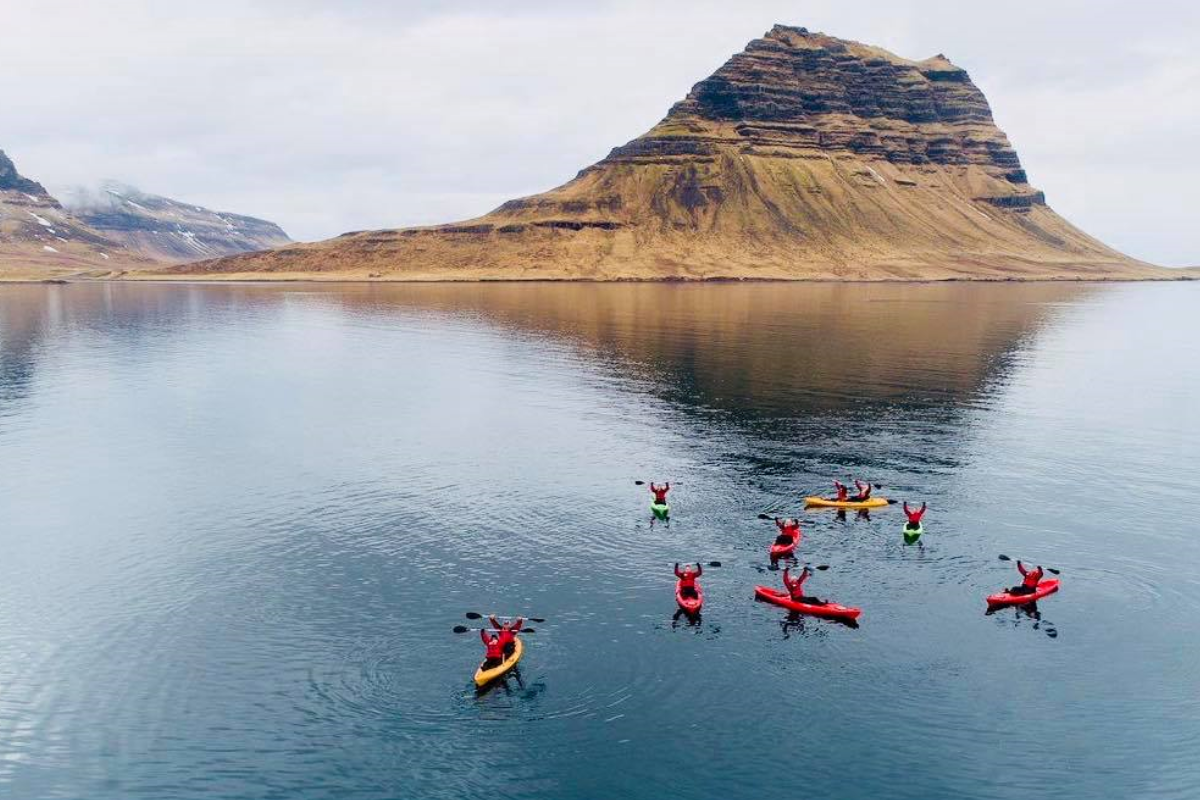 Included
Experienced local tour guide
All necessary equipment including life vests, dry suits, undersuit, shoes and gloves
A full safety demonstration
Warm refreshments at the end of your tour!
Good to know
Children 12-16 years old (only allowed with an adult)
Duration: 3 hours in total, 2 hours on sea
Time Slots: 7 pm to 10 pm
Maximum 11 persons per trip
Season: May to end of September
Book this tour
Loading...