Perlan - Wonders of Iceland
Quick info
Open
All days
9:00-19:00
Last admission 18:00
Perlan is a building in Reykjavík and stands on top of Öskjuhlíð hill. Inside the building is the recently opened Glacier and Ice Cave Exhibition. This is the first exhibition of the new Perlan Museum - Wonders of Iceland. Perlan is an interesting building with a glass domed structure sitting on top of six huge water tanks. The exhibition is built inside one of these water tanks.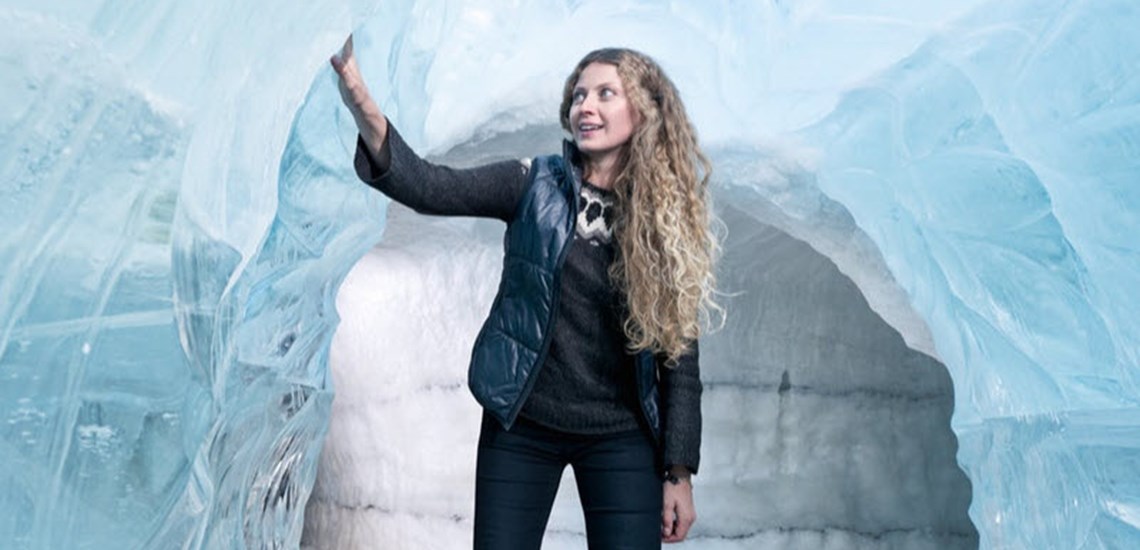 This is the first indoor ice cave in the world, located in the middle of Reykjavik so there is no need to travel far to get the real Icelandic glacier experience. A method was used to create an exact replicate of an ice tunnel which is dug through a glacier. The museum offers a great opportunity of experience a real man-made Ice Cave and learn about the glaciers, their history and bleak future.
At the end of the cave you will then walk up a staircase that takes you up to the second storey of the tank, to the peak of Vatnajökull Glacier. There you will experience a 360 degree view and learn about the Icelandic glaciers and their effect on the island.
What you need to know
The temperature inside the ice cave is -10C (14F).
It takes ca. 10-15 minutes to walk through the ice cave.
Take as many photos as you like.
You do not need special shoes for the ice cave.
We can lend you a vest to keep you warm.
Do not bring food or drinks inside the ice cave.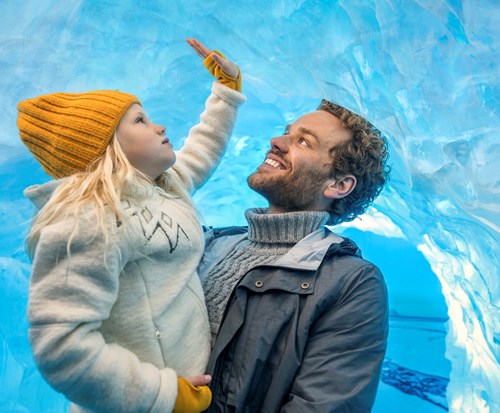 Book this tour
Loading...