South Coast & Glacier Walk
Quick info
Tour name: South Coast and Glacier Walk
Minimum age: 10 Years
Duration: 10-11 hours (back in Reykjavik about 19:30-20:00)
Pick up: Between 8:30 and 9:00, from accommodations in Reykjavik area
Departures: Daily All year round
Region: South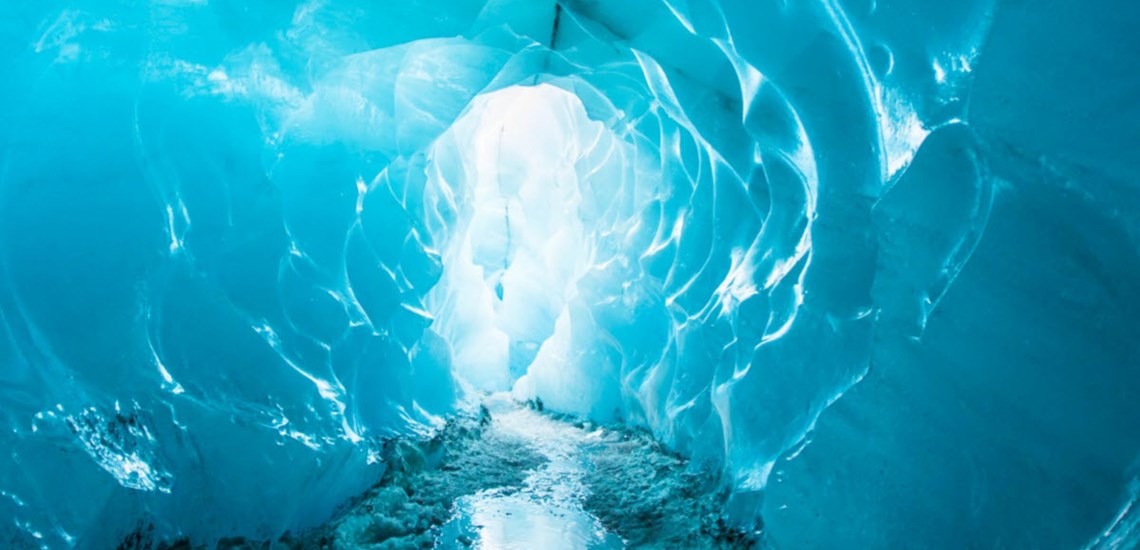 The South Coast & Glacier Walk tour is a full day tour from Reykjavik. In this tour we will take you to the Sólheimajökull glacier on the south coast of Iceland. It is only about 2 hours drive from Reykjavík, and on the way to the glacier we will visit the magnificent waterfalls of Seljalandsfoss and Skógafoss. The Sólheimajökull glacier is an outlet tongue of the fourth largest glacier in Iceland, Myrdalsjökull.  At the glacier we'll enjoy the raw and stunning landscape created by the ice, with crevasses, ridges, occasional ice caves, and a whole arrange of ice shapes.
Tour Information
The glacier walk does not require special skills other than being able to walk on an uneven surface. The tour can be enjoyed by people of all levels in good health. All the safety equipment needed for the ice is provided, and after a lesson in ice walking, we will head onto the glacier to experience this unique environment. (Minimum age requirement: 10 years)
The passengers on this tour will travel with our regular South Coast Tour. If a part of your family or group does not want to join the tour it is no problem to divide the group between activities.
Included
Fully guided tour
Transport
Crampons, Helmet, Ice Axe and other safety equipment needed
What to bring
Warm and waterproof clothing
Hiking shoes (especially on Glacier Walk and Snowmobile)
Water bottle and refreshments
Camera
Good to know
During the tour we break for refreshments at a local restaurant or café
Due to weather and/or road conditions we might have to alter the itinerary, have longer journey time or cancellation of the tour
Reservation is necessary
Meeting point
Free hotel pick up
The pickup starts at 08:30. It might take up to 30 minutes, but be ready from 08:30 to 09:00
Highlights
Seljalandsfoss and Skogafoss Waterfalls
2 Hour Glacier Walk on Solheimajokull with all safety equipment needed included.
Book this tour
Loading...