Quick info
Tour name: Streiti Coastline
Duration: 1,5-2 hours
Physical rating: Easy
Possible pickup at guesthouses in the Breiðdalsvík area.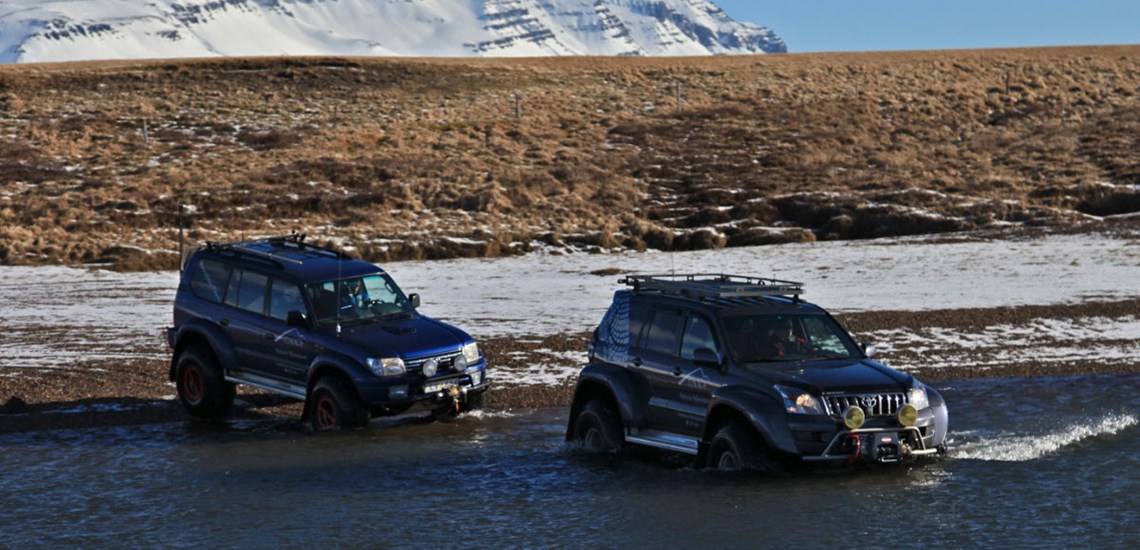 This short tour highlights the scenic coastline area Streiti while also visiting the local church in Breiðdalur valley and the beautiful waterfall Beljandi.
The area is rich in history and mythology as well as it is an important geological destination. On this tour you get a taste of trailing rough roads and crossing unabridged rivers in a 4×4 Super-Jeep.
Itinerary
The tour begins with a visit to the local church at Heydalir. There you get a chance to see an example of a typical rural Icelandic church as well as a peek into a part of Icelandic culture.
As we head on we cross an old bridge across a beautiful river canyon where the clear calm river flows below our feet.
Next stop is at Beljandi waterfall but to get there we will trail rough roads and cross the river it's in at a point where there are no bridges.
At the end of the journey we visit the rocky coastline by the lighthouse at Streiti. There we combine the power of the ocean, geological formations, history and mythology in a stunning experience.
Included
Fully guided tour
Transportation
Visit to the local church
All taxes and fees
Good to know
Due to weather and/or road conditions we might have to alter the itinerary, have longer journey time or cancellation of the tour.
Book this tour
Loading...