Quick info
Tour name: Þórsmörk Hike
Age limit: 8 Years
Duration: 7-8 hours
Physical rating 3/5
Pick up: Available from Reykjavík
Region: Highland
Hiking the valley of mighty Thor, the Thunder God, explores a wilderness of outstanding panoramic views whilst breathing fresh mountain air.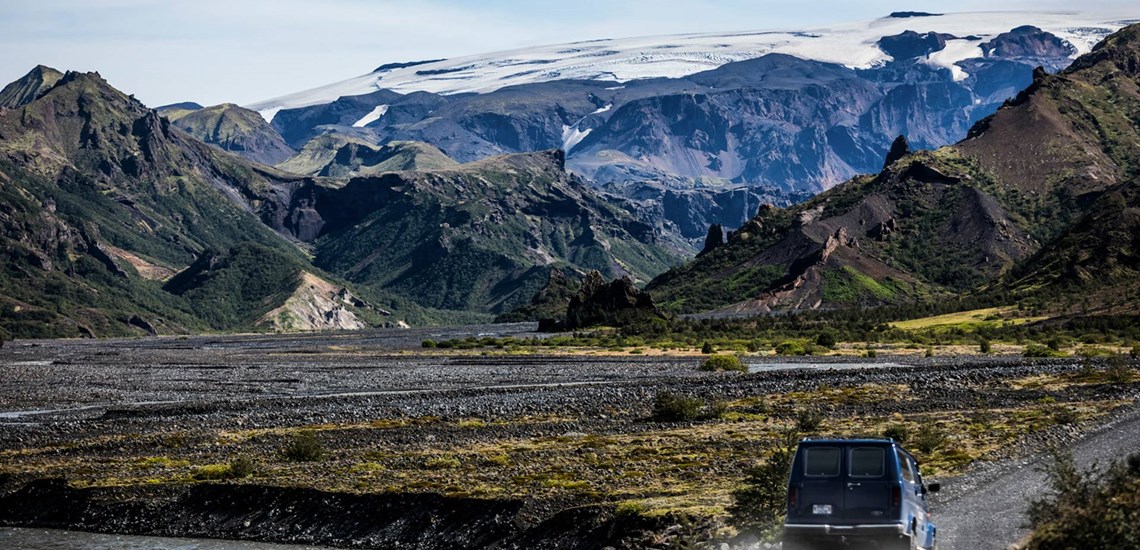 Surrounded by Mýrdalsjökull, Tindfjallajökull and Eyjafjallajökull, icecaps sitting atop volcanoes, this is a day to refresh the soul and greatly enhance your wellness.
We also stop off at some beautiful sceneries along the way into/out of Þórsmörk, including Gígjökull, an Eyjafjallajökull outlet glacier from where a major glacial flood grandly cascaded during the 2010 eruption.
The hike is around 8-10 km, or 3-4 hours. The path is uneven at times and the route takes you uphill and downhill.
Included
Professional guidance
Good outdoor activity
Pick-up and drop-off in Hvolsvöllur/Hella area
Beautiful sights and scenery
What to bring
Comfortable clothing
Hiking shoes
Warm clothes according to this area's weather forecast!
Good to know
All our open day tours are also available as private day tours.
If you want to request for a change of activity levels or a private tour please contact us through info@funiceland.is or call us at +354 855 9080 from 09:00-17:00 on weekdays
DEPARTURE TIME 10:00 AM from the Midgard Office. Swing by a little earlier for a nice cup of coffee! – We pick you up at your accommodation in the area from 09:45- 10:15 depends on your location.
Up on request:

Fresh packed lunch from Midgard Base Camp
Private tour
Meeting Point
Midgard Base Camp – Dufþaksbraut 14 Hvolsvöllur and nearby hotels in the Hella / Hvolsvöllur area
Book this tour
Loading...