Quick info
Tour name: Wild Reindeer Experience
Duration: 3-4 hours
Physical rating: Easy
Possible pickup at guesthouses in Breiðdalsvík and  Egilsstaðir.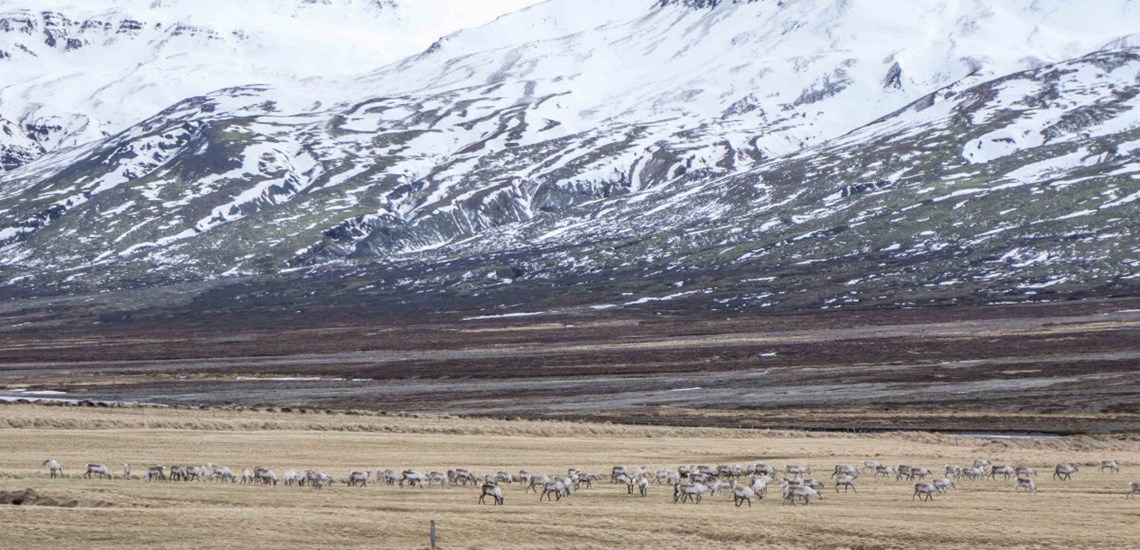 The reindeer were first imported into Iceland in the late 18th century and were only able to survive wild in East Iceland. Winter and spring is the best time to see big herds of reindeer since that is when they migrate down into the valleys in search for food. Smaller groups can still be found all year round.
Join our guide searching for the reindeer with the help from the local farmers who inform us where they were last seen.
Traveling in a 4x4 Super-Jeep with the capacity of max. 6 passengers and with the travel style of slow travel the experience becomes as strong as ever
Included
Fully guided tour
Transportation
Light refreshments
What to bring
Warm clothing
Good hiking shoes
Water bottle
Good to know
During this tour we will drive around the stunning landscape of East Iceland but the route varies each time depending on the most recent sighting of reindeer in the area.
Book this tour
Loading...