3 Day Reykjavík & Local Highlights
This tour cannot be booked on Fun Iceland website.
Description
3 Day Reykjavík & Local Highlights short break is the perfect getaway to Iceland. Reykjavík, Europe's northernmost capital, invites its visitors to enjoy bright nights while surrounded by surreal mountains, volcanoes, geysers and glaciers. The city is a place of extreme contrasts, from small and quaint to hip and trendy and is sure to exceed your expectations, as you discover there is more to this 'big little city' than meets the eye! The winding coastal streets are bathed in near 24 hour sunshine during spring and early summer (season) and both nature and culture are blooming with colors and creativity.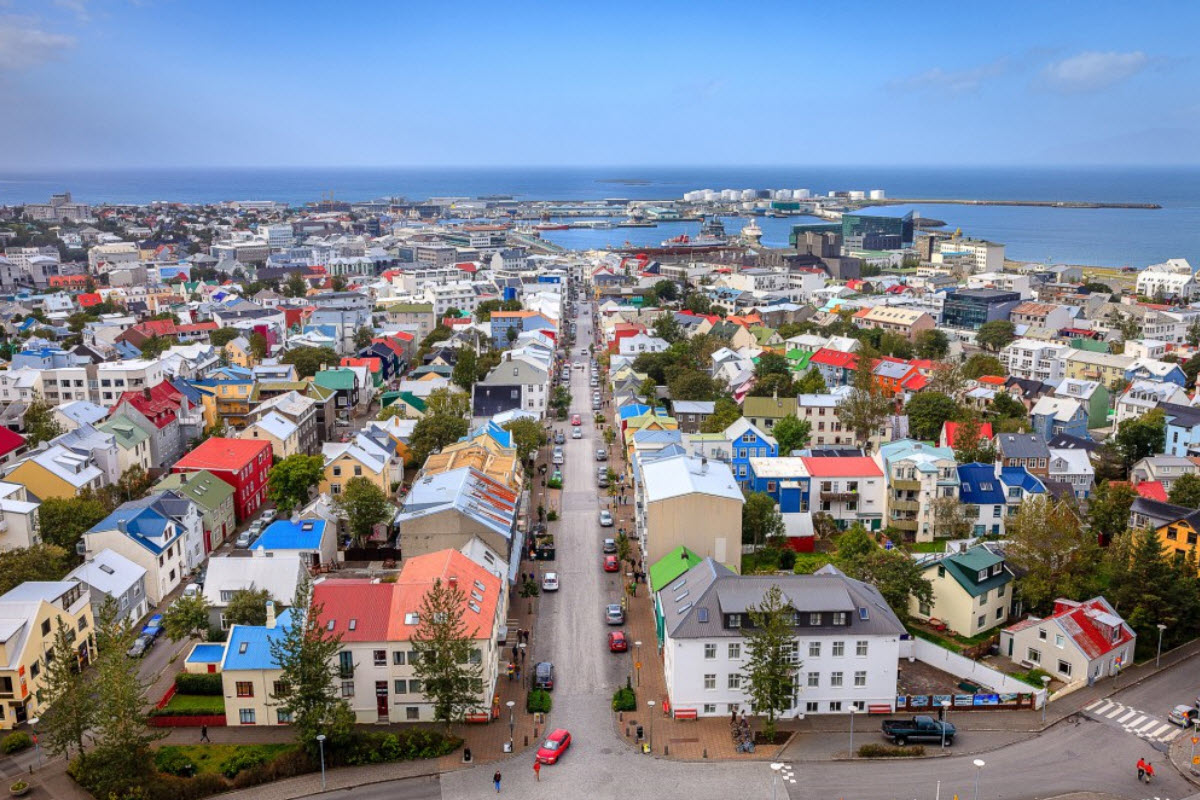 In this 3 Day Short Break you are joining in on our scheduled day tours, Golden Circle, Northern Lights Mini Bus Tour (during Northern Lights Season from September 1st to April 15th) and Whale Watching (from April 16th to August 31st). Also included are 2 nights accommodation with breakfast, according to the accommodation level of your choosing. You can easily add day tours, activities, extras, additional nights and more to this Short Break. Feel free to contact our sales office, or take a look at our day tours from Reykjavik section.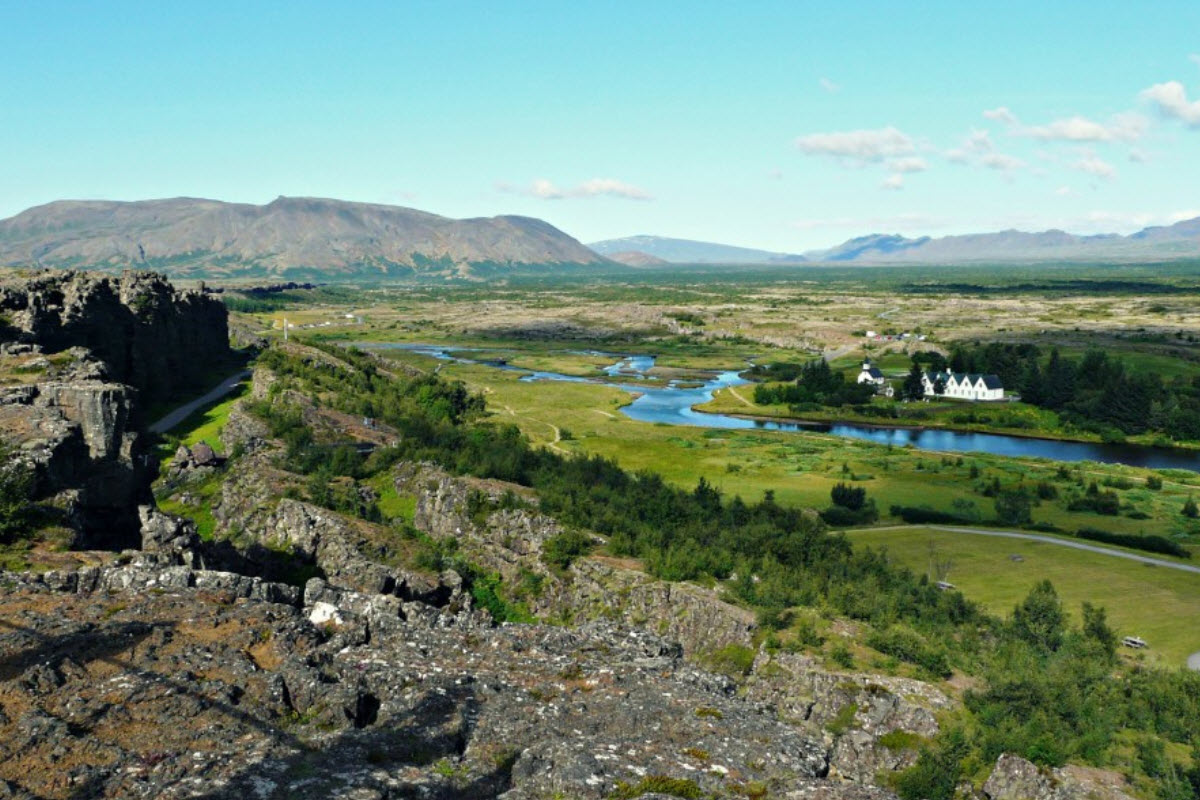 Accommodation
You can select between Budget, Comfort or Superior accommodation options when booking this break.
Airport Pick-up and Drop-off
You can add pick-up from KEF INTL Airport upon arrival to Iceland for your Short Break. We also offer a drop-off to the Airport at the end of your journey. Simply add it as an extra when finalizing your booking here below. We offer a comfortable Minibus pick-up that brings you directly to your drop-off location.
Itinerary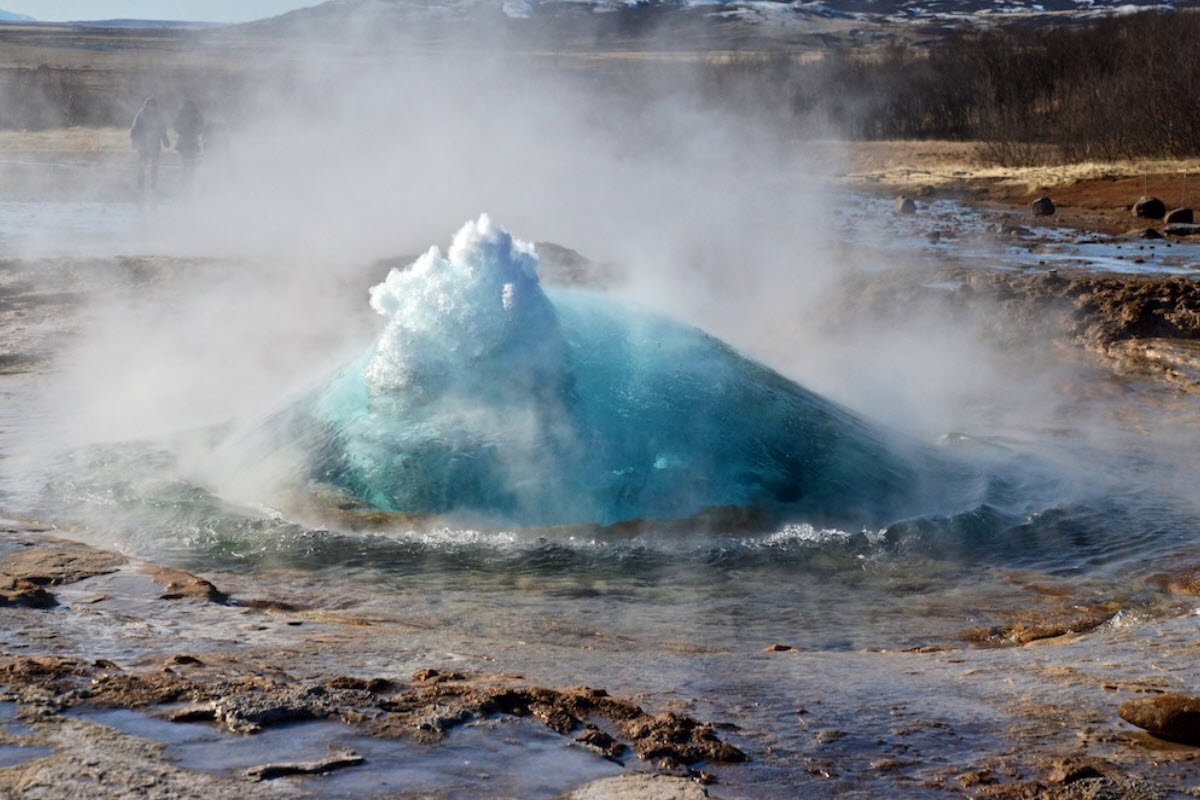 Day 1 Northern Lights Tour (only winter)
The first day of your short break and arrival to Reykjavík. Enjoy a comfortable check in at your hotel in Reykjavík and take the day off to get ready for your relaxing break.
During the Northern Lights season (September 1st – April 15th) you will join in on our scheduled Northern Lights Mini Bus Tour
Overnight: Reykjavík
Day 2 Golden Circle Classic
Golden Circle Classic tour
The Golden Circle is a popular destination for good reasons, it highlights Iceland's main attractions, the saga, geothermal wonders and powerful nature. We visit historical location such as Þingvellir National Park in addition to beautiful sites such as Gullfoss Waterfall and Geysir Hot Spring. Our local guides will share their knowledge and insights on the history and geology of the area, enhancing your experience and understanding of the area.
Overnight: Reykjavík
Day 3 Whale Watching Tour (only summer)
Whale Watching Tour (from April 16th to August 31st)
From April 16th to August 31st you will join a Whale Watching tour on this day. During the Northern Lights season you will enjoy a free time in the City. The city offers a variety of options, take a look at our selection of tours and activities on our Tour Finder.
No accommodation is offered after the third day, as this is the last day of the short break.
What is included
2x Nights Accommodation
2x Breakfast (D2-D3)
Golden Circle classic
Northern Lights tour (Sep 1 – Apr 15) or Whale Watching tour (Apr 16 – Aug 31)
Good to know
Due to weather and/or road conditions we might have to alter the itinerary, have longer journey time or cancel the tour.

Reservation is necessary
Highlights
Reykjavík City

Golden Circle

Þingvellir National Park

Geysir Hot Spring

Gullfoss Waterfall

Northern lights (Sept 1st – April 15th)

Whale Watching (Apr 16 – Aug 31)