6 Day Drone and Photography workshop in South Iceland
Book online and get instant confirmation
Description
What are we going to do?
The main focus will be providing landscape and locations where you get time to capture frames and footage you will not able to go anywhere else than in Iceland. You will get personal guidance from an experienced photographer and a location selection from a local guide. The tour is also about learning from each other. It is important to be able to share and to learn from each other. It is the best way of learning new things and master your skills.
The tour is also about learning about Iceland. And to get answers about the people in Iceland, the culture, the history, the geology, get to know the weather, the wildlife, politics and economics. Or just anything you like to know, your local guide will take care of that. We will also get the seance of everyday life in Iceland. Taste the food, meet people and animals. And not but not least have some fun together.
Where are we going to stay?
We can offer different places for you to spend the night, it all depends on what you like. Hotel or Guesthouse or if you are travelling together we can provide a rental house or a cabin.
What are we going to eat?
Eating is one of the most important things. You will have your breakfast at your accommodation or make it yourself if you are staying in a rental house or cabin. We will provide you with lunch bags for the day.
For the evening you can eat at your accommodation or make your own food at your rental house or cabin.
Or we will find some restaurant and dine together.
Itinerary
Day 1  Arrival to Reykjavík
Your arrival day to Iceland, we will pick you up from Reykjavík at 17:00 at the main bus station in Reykjavík and drive you to your accommodation in South Iceland. On our way, we will stop at a nice restaurant to have dinner and to get to know each other and plan the coming days. 
Accommodation: Reykjavik (Optional and not included in the price
Day 2 - South coast of Iceland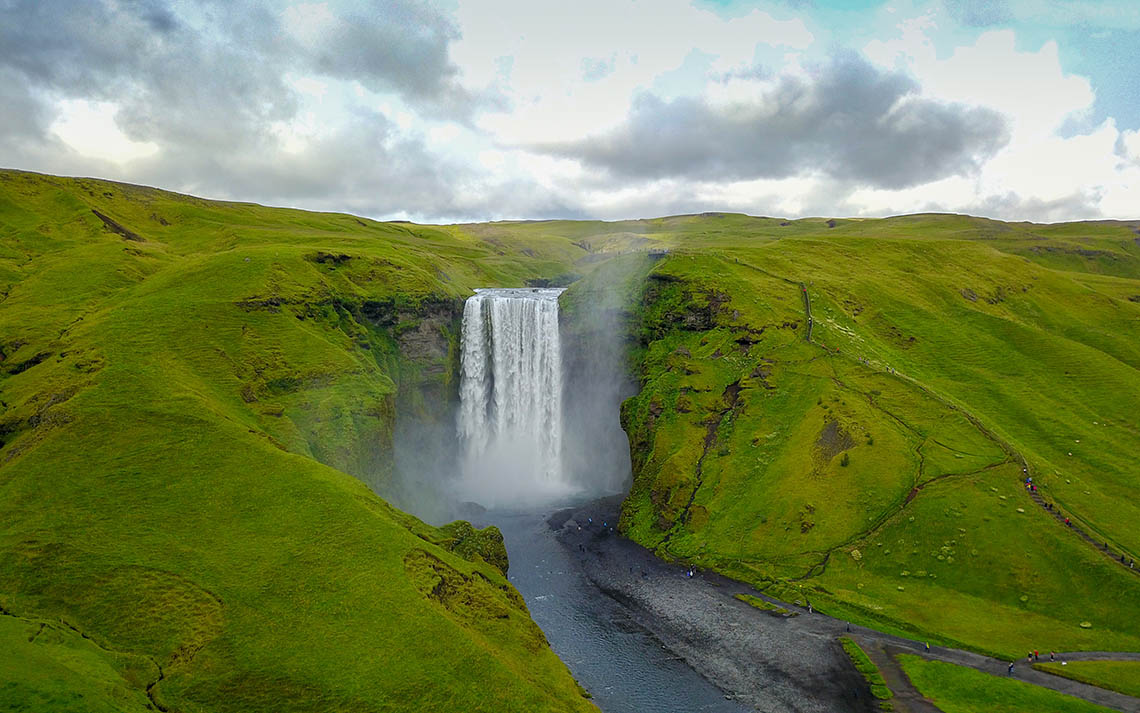 For the first day, we focus on the South Coast of Iceland. Our main subjects this day will be the black sand beach, waterfalls and glaciers as well as beautiful mountains and small canyons. Distances between locations are not too far from each other so you will have a good time for flying and finding the right angle for your picture or video. 
Main locations that day: South Coast of Iceland with black sand beaches and waterfalls. 
Optional activity: 
Accommodation: 
Day 3 - Þórsmörk the valley of the gods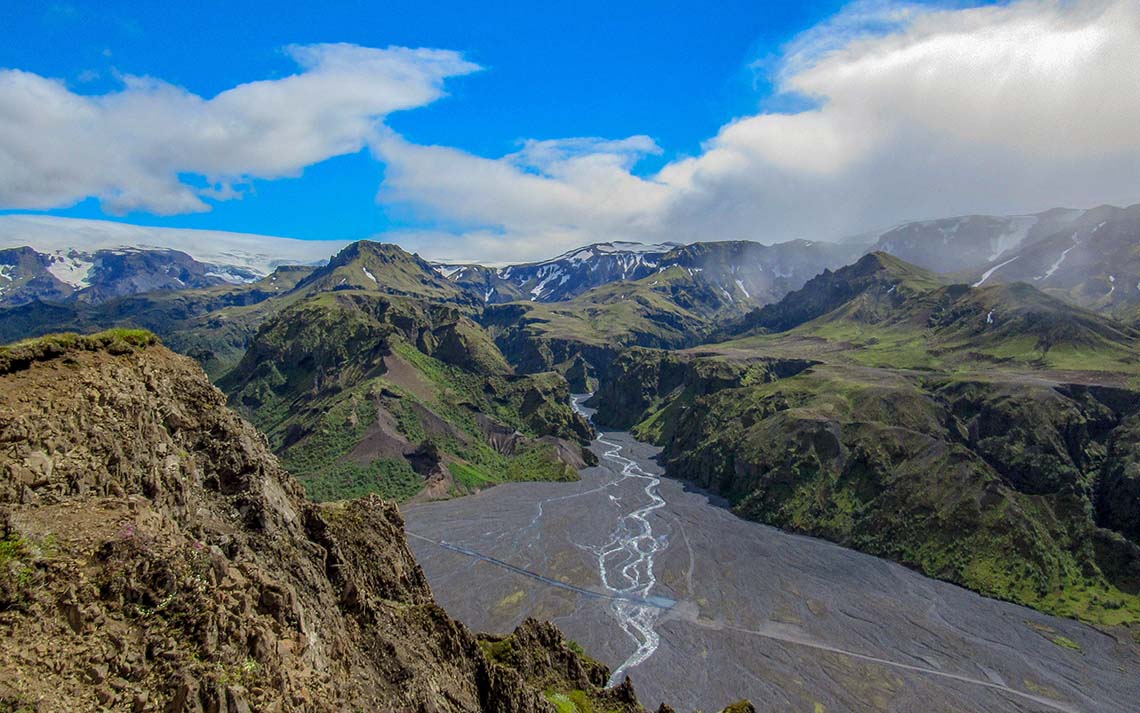 The valley of Thor is a beautiful region formed by fire and ice, with black gravel ground, amazing canyons and waterfalls, green mountains and glacier. All around one of the biggest volcanoes in Iceland. This place has endless contrast between different elements. Time will fly by and you will have some beautiful pictures and footage by the end of the day
Location: The Amazing valley Þórsmörk
Accommodation: 
Day 4 - Landmannalaugar highland area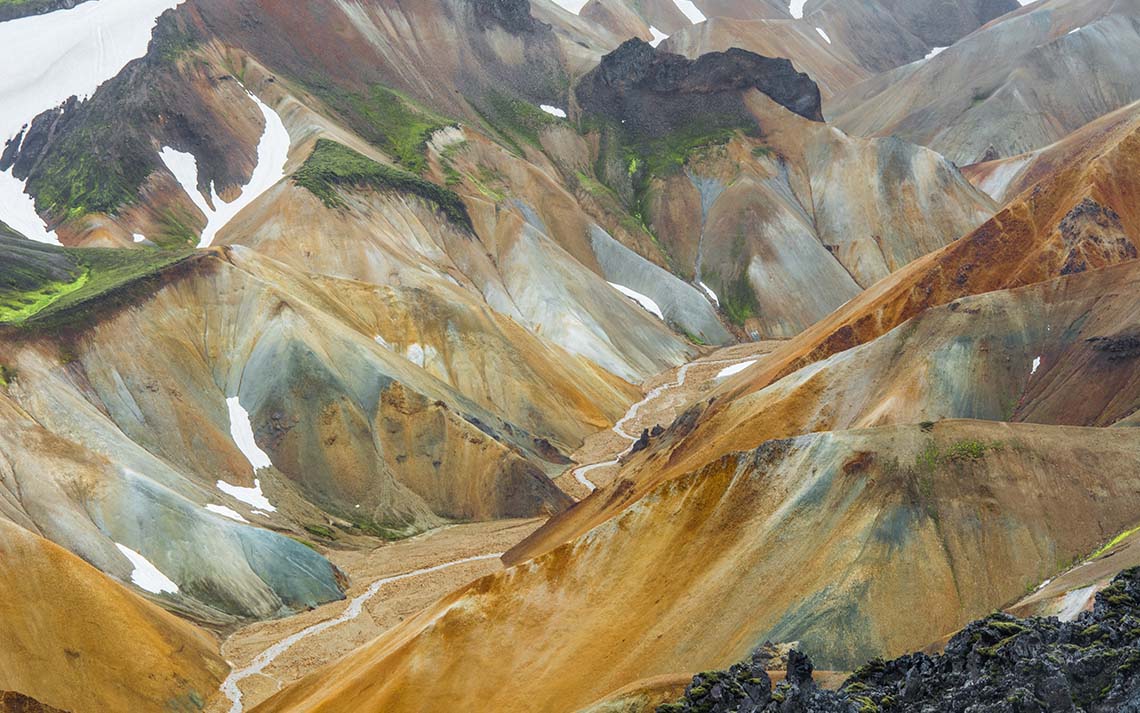 Day of Volcanoes and lava fields, black deserts, craters and colourful mountains. Day of darkness and light, mysterious world of the highlands of Iceland. This part of Iceland is young and still forming. Many of the most active volcanoes in are located in the highlands of South Iceland, they are though all very different from each other meaning the landscape is different from being dark and cold to being colorful and bright. The area also has a beautiful geothermal area. 

Location: Fjallabak Highland area
Day 5 - Þjórsárdalur and gjáin - the valley of waterfalls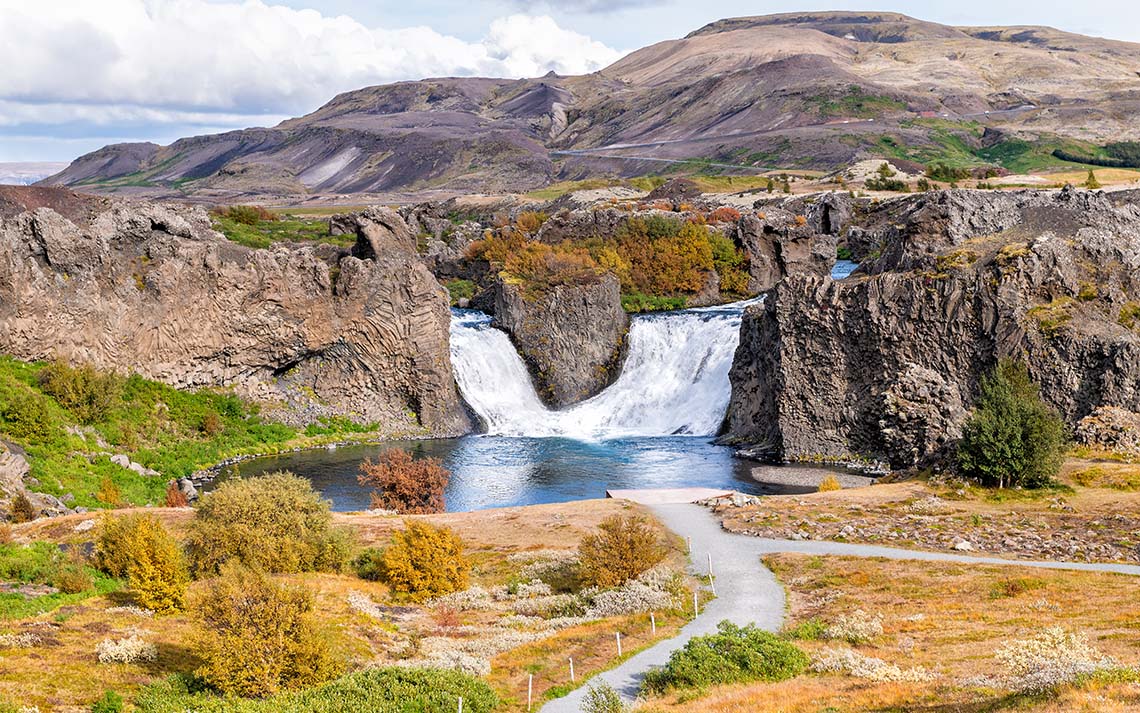 Þjórsárdalur is a beautiful valley in the south of Iceland on the borders of the highland. With one of the biggest waterfalls in Iceland. But also it has small waterfalls with beautiful surroundings. There will also be nice places on the way to the valley. 

Location: Þjórsárdalur valley
Day 6 - Time to say goodbye
On this day you will say goodbye to South Iceland and we will drive you back to Reykjavík. The drop of will be at BSÍ bus station in Reykjavík at 15:00. 
What is included
Accommodation for 5 nights
Lunch bags every day
Transfer and driver guide every day
Day trip to Þórsmörk valley highland nature reserves
Pick-up and drop in Reykjavík
Local Guide
Location entrance fee
Welcome dinner

Taxes, service fee and VAT
What do I need to bring
Airfares to and from Iceland
Transfer from Keflavík airport to Reykjavík and back
Drinks and non-meal time snacks
Dinner (except welcome dinner the first evening)
Possible extra excursions/activities and/or additional days
Travel insurances
Drones and Photographic gear
Good to know
Weather is always a big factor when doing tours in Iceland, therefore we might need to modify the plan from day to day
Highlights
Landmannalaugar highland paradise with hot spring and colourful mountains
Þórsmörk the hidden valley with mountains, glaciers and canyons
Iceland south coast with black beaches and waterfalls
Þjórsárdalur valley with waterfalls and 
Book this tour
Loading...