This tour cannot be booked on Fun Iceland website.
Difficulty
insert_chart_outlined
Easy
Itinerary
Day 1 - Arrival day, sightseeing and bird scouting
Starts with pick up from airport and lasts for 4 - 10 hours
Pick-up from Keflavík airport or accommodation in Reykjavík, and drive to accommodation in the South of Iceland.
For this day we plan the days ahead in more detail depending on weather and condition at the time. It will include some sightseeing and a little bit of bird scouting as well.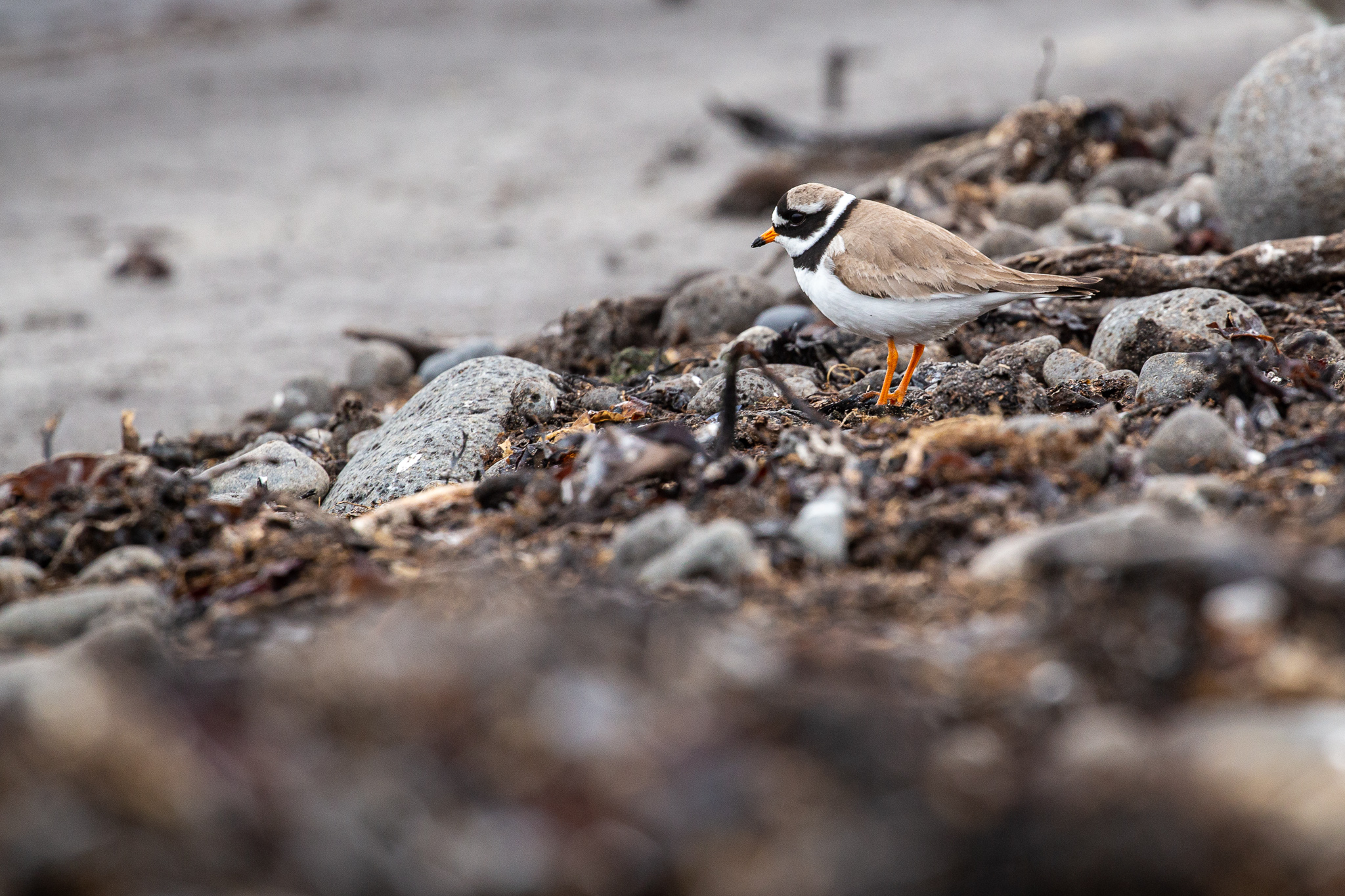 We will meet at the airport or in Reykjavík on our first day. We drive through lava fields and geothermal areas along the south coast of Iceland. On our way we will visit the Krísuvík geothermal area. Future on we will stop by Selvogsvatn lake and look for some birds. The lake can be a good place for seabirds and ducks.
From there we will continue our way and make one or two stops before getting to our accommodation in the heart of South Iceland.
Next we will settle in at our accommodation and have a meeting about the coming days as well as enjoying a good dinner together before going to bed.
Birds most likely to be seen:
Mallard, Tufted Duck, Harlequin Duck, Northern Fulmar, European Shag, Ringed Plover, European Golden Plover, Common Redshank, Whimbrel
Day 2 - Birding in South Iceland - coast and bird reserves
Starts at 7:30 in the morning, duration around 8 - 10 hours.
Breakfast at accommodation and birdwatching in the heart of South Iceland, we will visit one of the biggest bird nature reserves in the South of Iceland as well as looking for birds by the coast.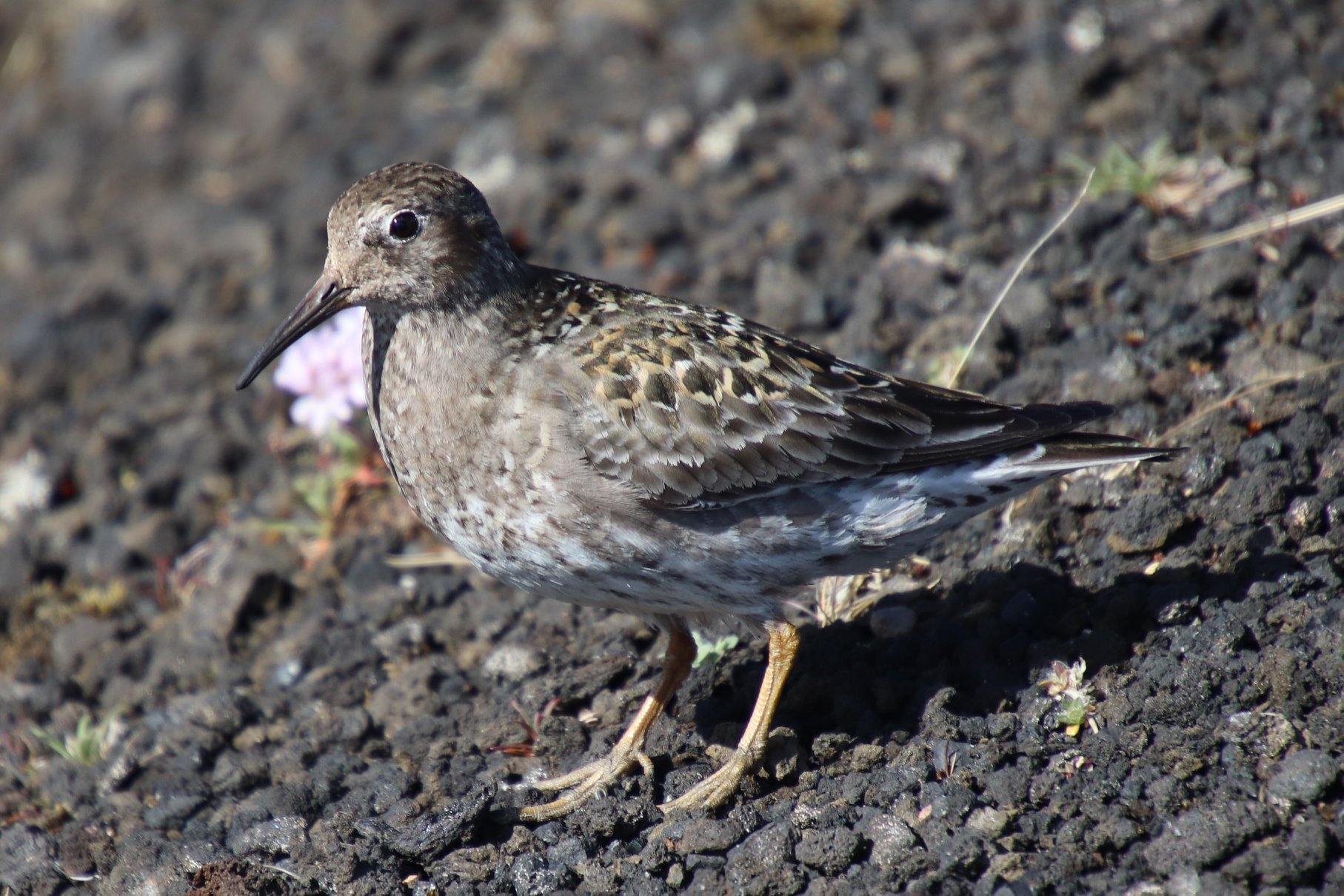 On this day we will go and visit some of Iceland's most popular birding places. During spring the south coast is the place to be. There are a lot of birds coming over the ocean, some will be staying in Iceland for the summer but some will go future north. The birds need energy after a long fight across the ocean so what place is better then the cost with insects and seaweed and kelp. We will go to Stokkseyri and Eyrarbakki small towns by the south coast. After that we will go to nearby bird reserves. 
We will bring a lunch bag with us and on our way back we will visit one powerful waterfall.
Birds most likely to be seen: 
Black-tailed Godwit, Ringed Plover, Whimbrel, Purple Sandpiper, Black-headed Gull, Eurasian Oystercatcher, European Shag
Day 3 - South Iceland centre, rivers, and lakes - birding and nature exploring
Starts at 7:30 in the morning, duration around 8 - 10 hours.
Breakfast at accommodation and birding. We head inland to meet some birds living nearby lakes and rivers in South Iceland. You will get the chance to see some beautiful nature and geothermal springs during this day.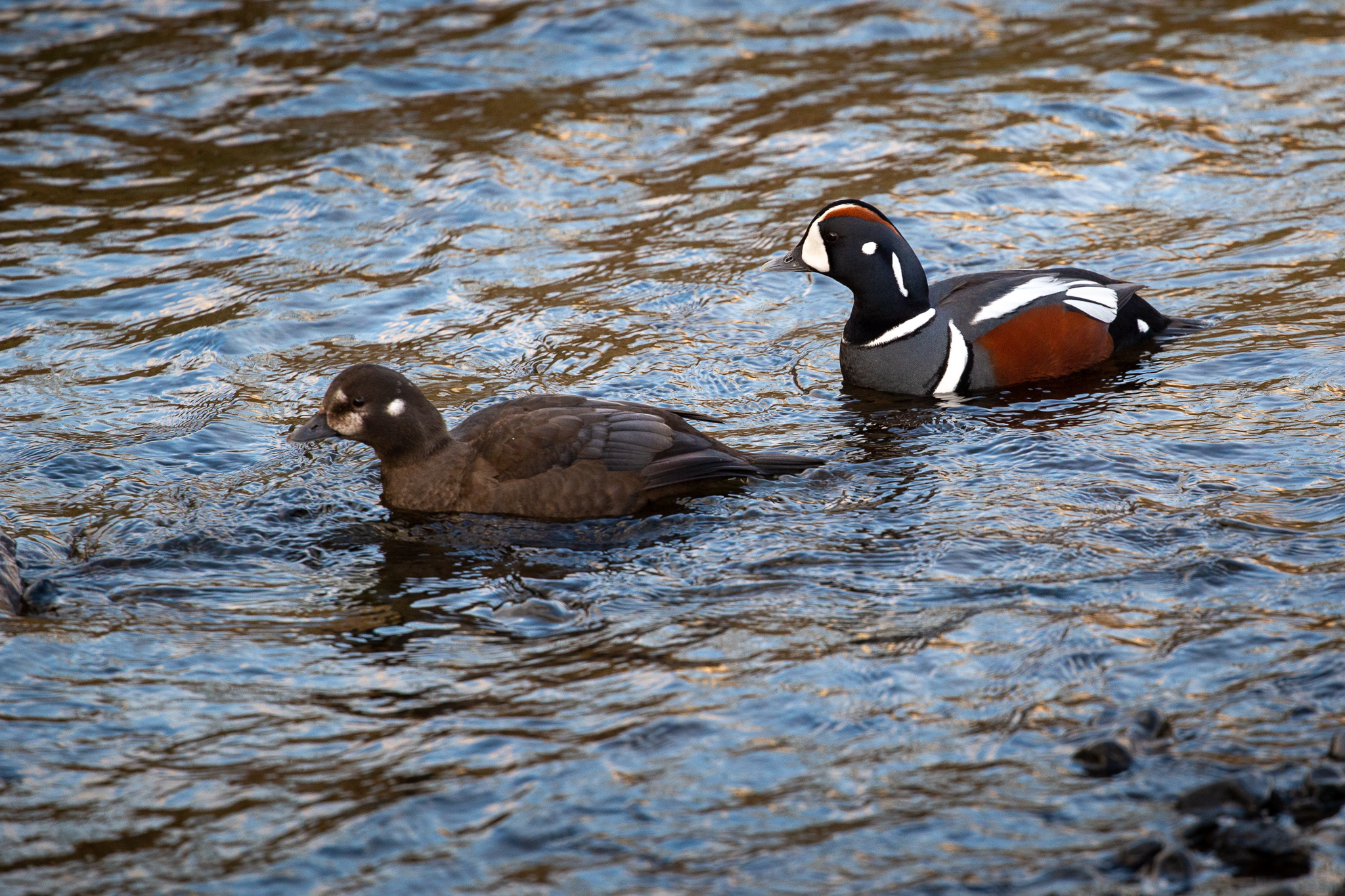 We go and visit some lakes and rivers on our third day together. We head inland and visit the area around Laugarvatn lake, Þingvellir National park. These areas are the places where many birds make their first stop before finding the right place to mate and nest. Both places are good for feeding in the spring. On our way back we will make one or two stops and do a little bit of sightseeing, visit at least one waterfall.
Day 4 - South Iceland, black volcanic sands, coast and close by areas - birding and beautiful scenery
Starts at 7:30 in the morning, duration around 8 - 10 hours.
Breakfast at accommodation and birding nearby Vík and Skógar in South Iceland. The main focus on birds living on the black volcanic sand areas, as well as around some rivers.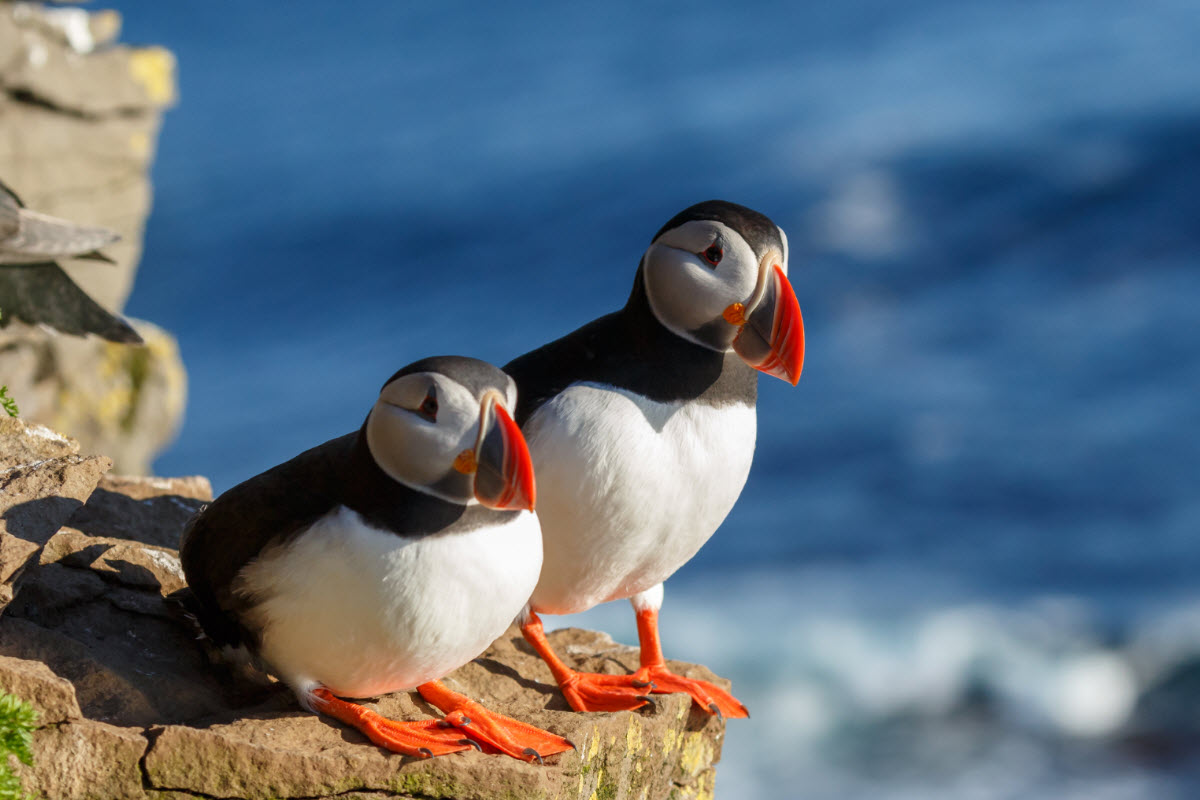 For our fourth day we will explore the farmland, black volcanic sand areas to see what we can find there. The landscape in south Iceland is varied so it should be quite easy to find different kinds of birds without going too far. We visit Dyrhólaey, a place where we can usually find Puffins. From there we go to Vík, a small cozy village and the area of Mýrdalssandur east of Vík.
Day 5 - Birding in Vestmannaeyjar Island
Starts at 7:30 in the morning, duration around 8 - 10 hours.
On our fifth day we will go out to Vestmannaeyjar island, the biggest island around Iceland with a fishing town on the main island Heimaey. It is the perfect place to visit for birding seabirds, the nature is sparkling and the birds are full of life getting prepared for summer.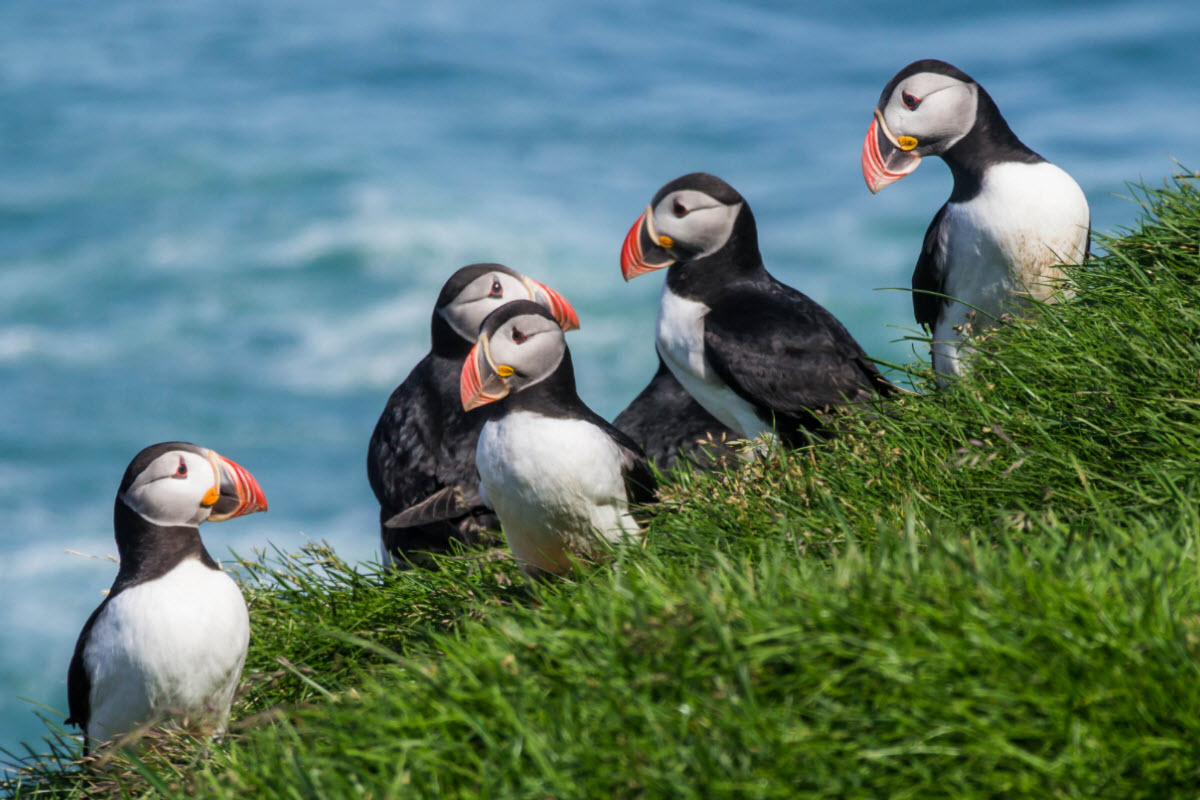 The Vestmannaeyjar islands are a paradise. The main island Heimaey and the sea around the island offers a great opportunity for birding seabirds and the nature there is amazing as well. So on this day you can enjoy both birding and nature. The island also has an interesting history. The sail across from the mainland is only about 30 min. During our time in Heimaey we will walk around as well as taking a boat tour around the island for birding.
Day 6 - Departure day - drive to Reykjavík or Keflavík airport
Starts at 7:30 in the morning, duration around 5 hours.
Breakfast at the accommodation and goodbye drive to Reykjavík.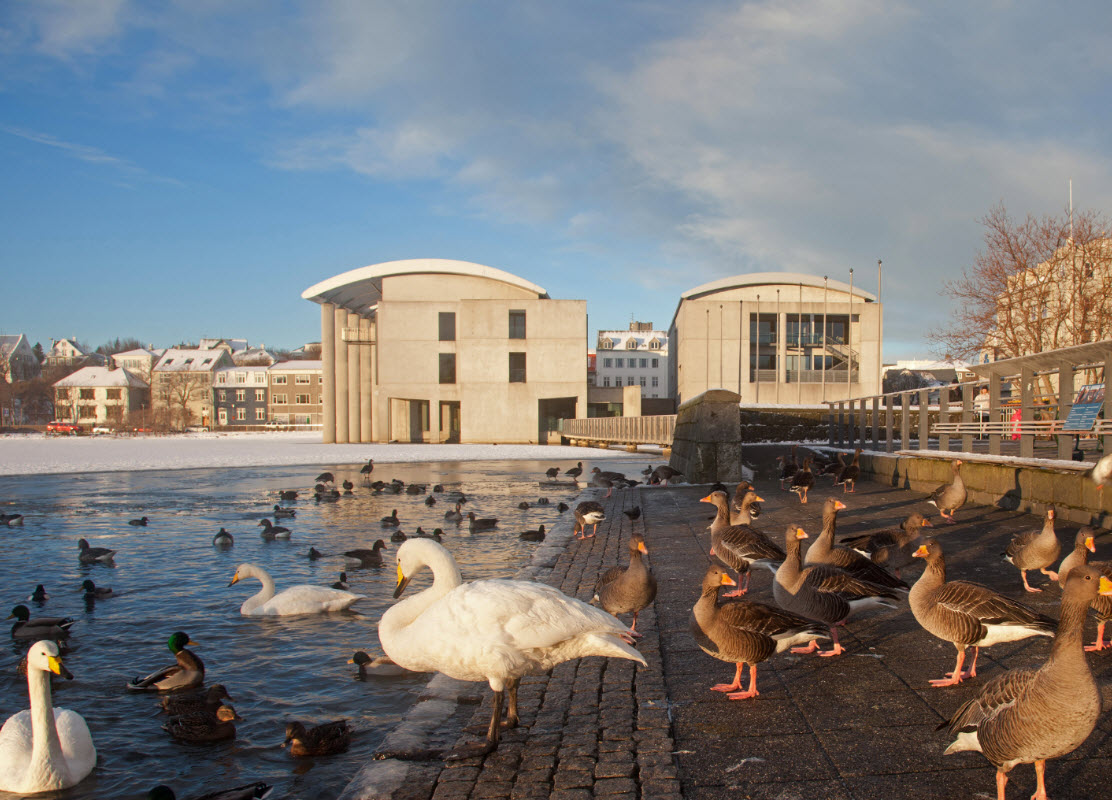 What is included
Pick-up in Reykjavík on the first day of the tour

Welcome dinner on our first night together

Lunch bags for each day

Ferry fee and boat tour fee for our Vestmannaeyjar day

Transfer and guide for each day

Fee for reserves 

Drop-off in Reykjavík on last day

Accommodation for five nights during the tour
Good to know
Accommodation
You can choose between a cozy private house, double room and shared bathrooms. Or hotel rooms. Please choose below if you like to have a double room or single room, hotel or room in a private house. We will get back to you with price. 
Food and refreshments
Included is welcome dinner on our first evening together. As well as lunch bags for each day.
Group size
Minimum number of people for this tour is 4 people. We can organise a private tour for 1 to 3 people up on request. 
Maximum number of people for this tour is 8 people. We like to keep the maximum group small so we can have the tour more personal and spend more time exploring. 
Cost
We require a 20% deposit for confirmation when you book. The final payment has to be made at least two weeks before the tour starts.
How to book
Fill out the request form below and we will get back to you with the tour price based on your selection of accommodation.
Guides in this tour
Tómas Birgir Magnússon
Tómas grew up in the warm and welcoming nature of South Iceland. Through his life he has been exploring Iceland in many ways. Growing up he was doing a lot of hiking and outdoor playing and soon the birds did catch his eyes as well as the amazing geology of Iceland. When getting older he continued exploring, with more hiking and was a glacier guide for many years doing glacier walks and ice climbing. More birding and photography both landscape and birds. As getting older the interest has been more towards birds and wildlife. Endless knowledge of Iceland, both history, geology, wildlife and nature. Normally easy to get along with.
Book this tour