The Oystercatcher (Tjaldur) has arrived
Now is the season when spring is around the corner and the birds are returning back to Iceland after staying south for the winter. 
Some of the birds arriving now will stay here for the summer but others will rest here for some time before heading further north to Greenland and Canada. 
 One of the first to arrive here every early spring is the Oystercatcher (Tjaldur in Icelandic), though some of them are staying there over the winter on the coastline in the south and west Iceland. The Estimated number of nesting pairs is 10 to 20 thousand during summer. It is easy to identify by its clean colours, it also one of the largest waders in Iceland
 Most of them are staying for the winter in northern Europe along the coastline in Britain,  Ireland and on the coastline of France, Belgium and Germany.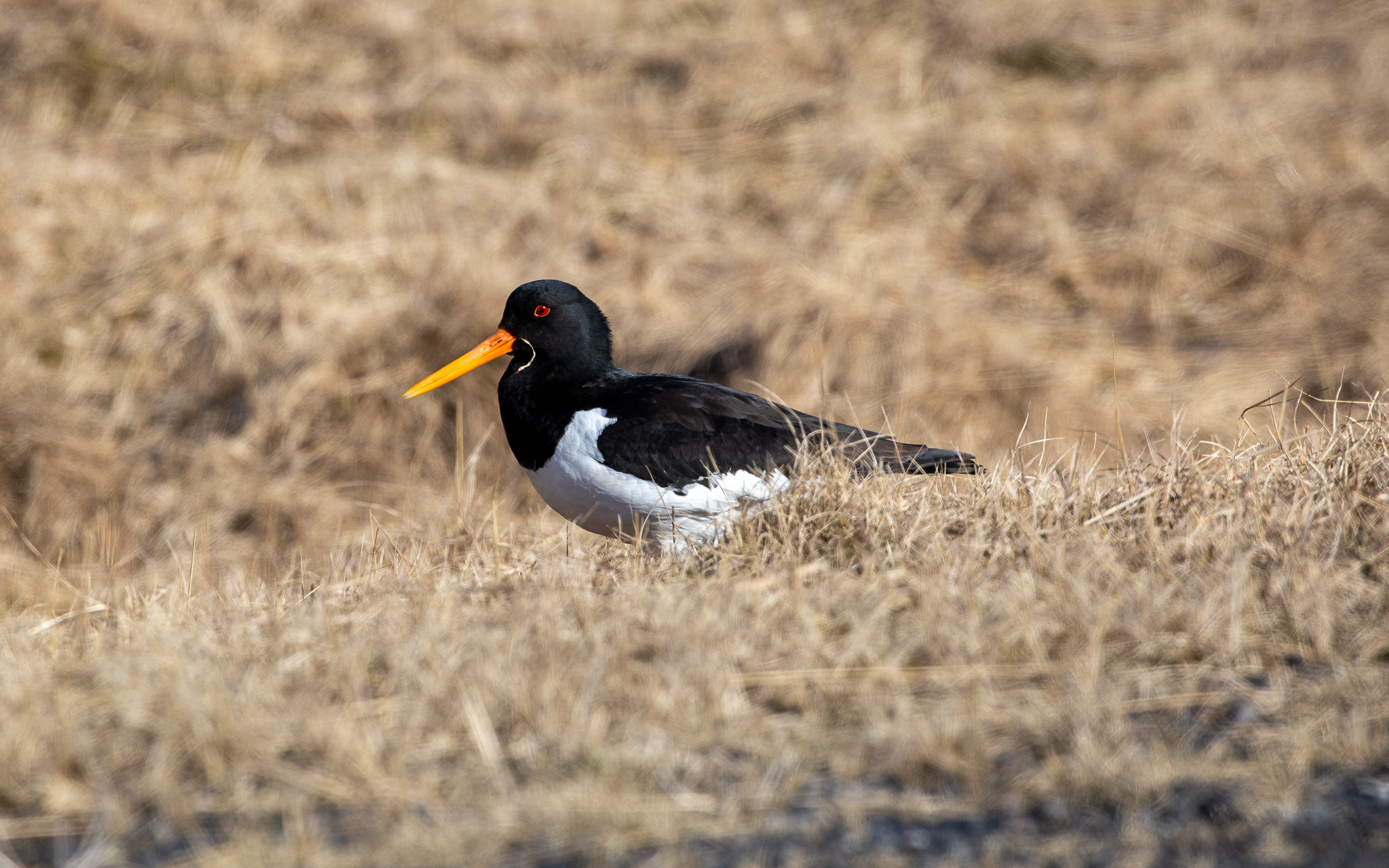 They start to arrive back to Iceland in March and April. In the beginning, they are staying on the coastline where they can find something to eat while dealing with various weather conditions and prepare for the mating season. The Oystercatcher is mostly common in South and West Iceland staying near the coast and sea lakes. Building a nest in sand or gravel but also ingrown land. Laying three eggs and taking good care of the chicks before heading back to Europe in August.