King Eider female in South Iceland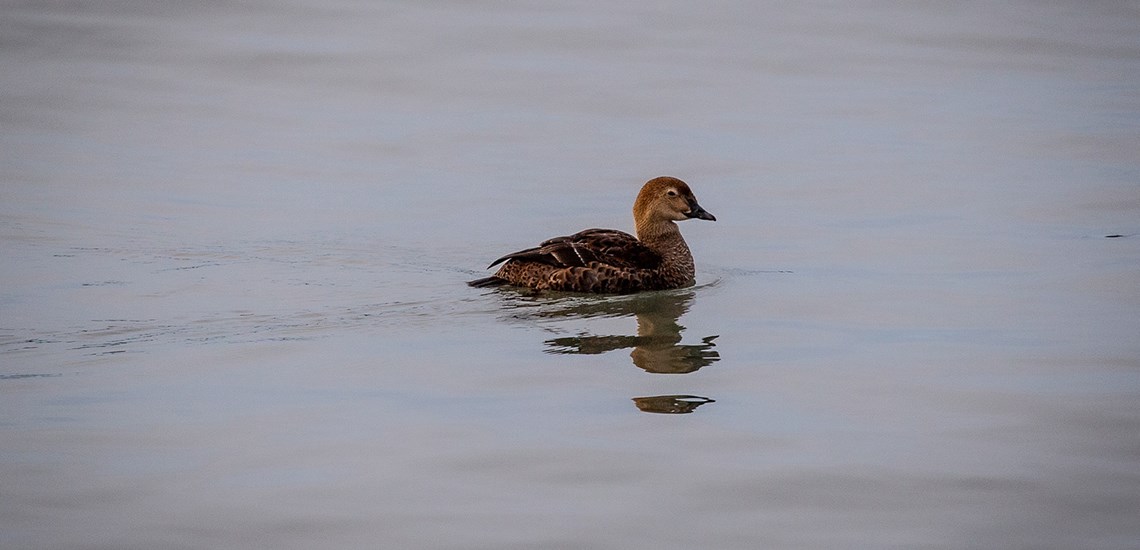 Winter is the low season for birding in Iceland but still, there are some interesting birds to see. The daylight is short so we try to use good days to look out for birds. A few days ago we went to Landeyjahöfn harbour on the south coast. There we spotted some birds. I Herring Gull and some Common Eider females. When coming back and looking at the pictures we took we saw there two King Eider females in the Common Eider group.
King Eider visit Iceland every year from Greenland and Svalbard. Usually late winter but King Eider male sometimes breed with Common Eider female during summer.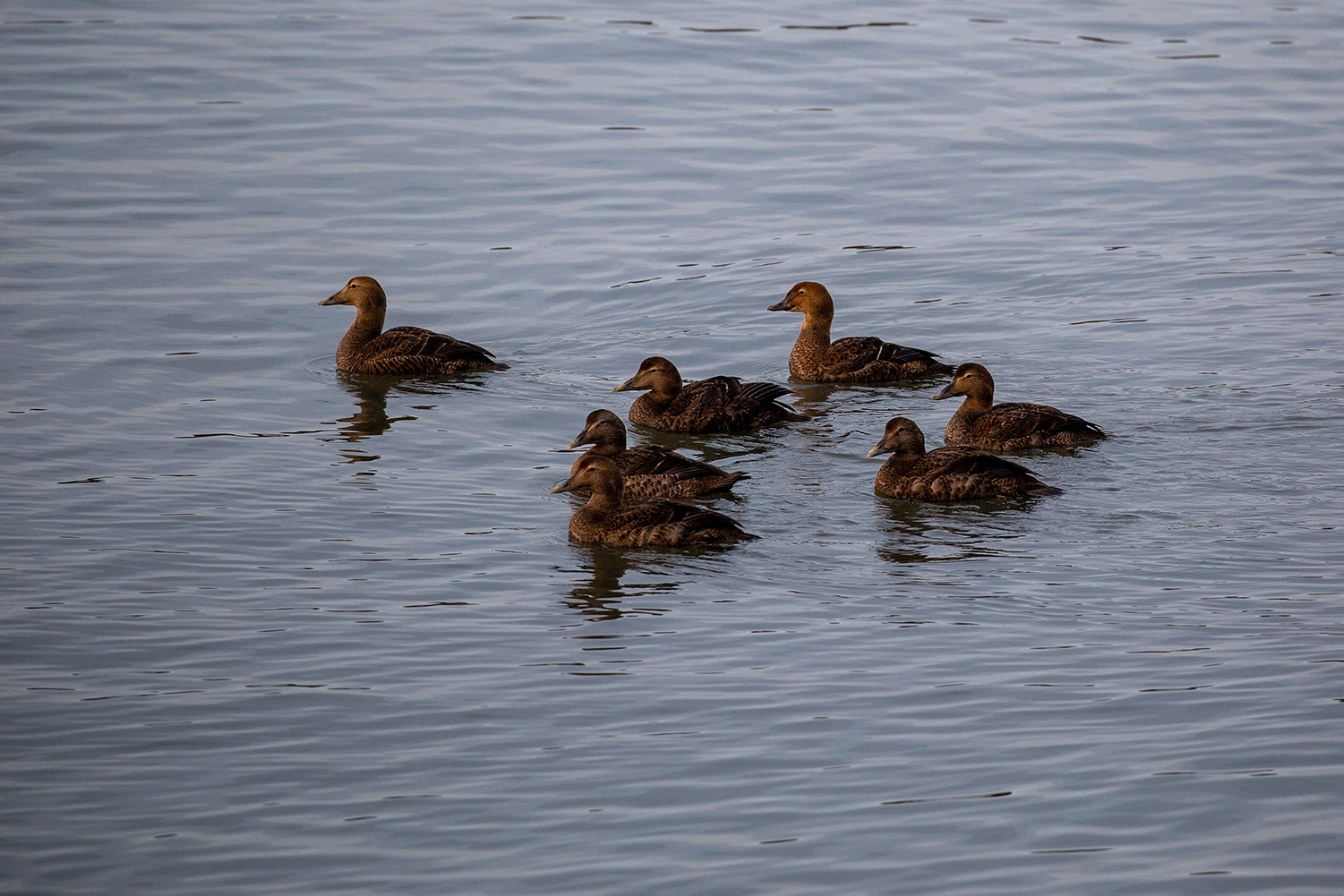 King Eider female top right