Skeiðarárjökull glacier is the name of the outlet glacier flowing down from the south part of Vatnajökull ice cap. Between the mountain Lómagnúpur in the west and Skaftafell in the east. The glacier is enormous, but like others glaciers in Iceland it has retreated quite fast for the last decades so now there is a glacial Lagoon starting to form by the edge of it.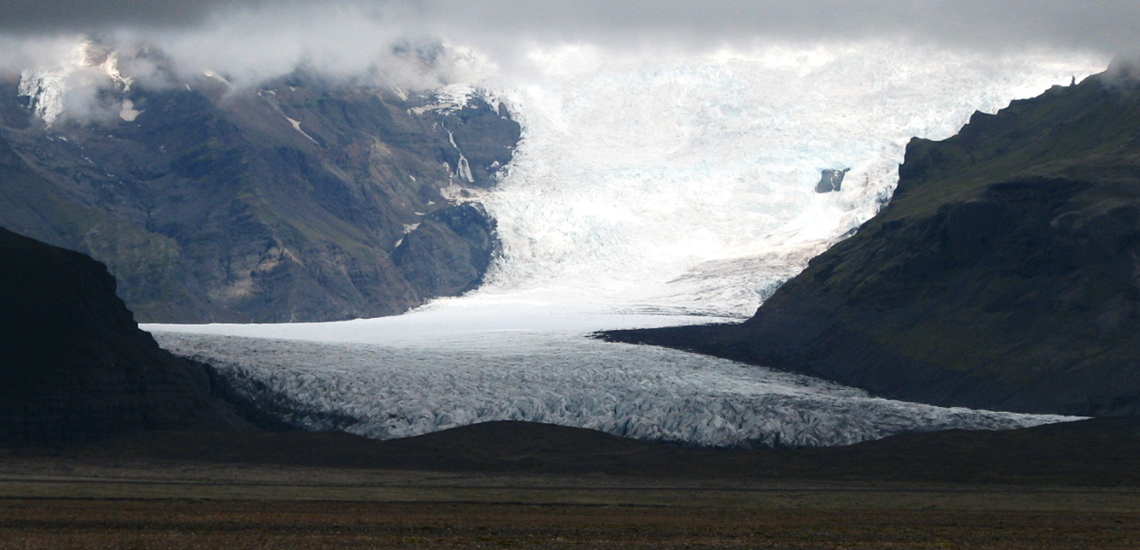 Photo from Wikipedia
From underneath the glacier there can be big glacier outbursts related to subglacial volcanic activity in the volcano Grímsvötn and the volcano Gjálp. These glacial outbursts cause a lot of destruction on roads and bridges on Skeiðarársandur floodplain before reaching the ocean.
Before there was a small outburst from the lake Grænalón located in the west side of the Skeiðarárjökull where the glacier blocked water from flowing out, so it guarded to form a lake but with enough pressure the water broke through from out underneath the glaciers. Those floods came down to the river Gígjukvísl and made travelling or people to Núpstaðaskógur more difficult at the time.