Gjögur is a remote fishing village at Reykjafjörður fjord in Strandir region on the Westfjords. The village looks different from other villages in Iceland and perhaps not very attractive but it is very interesting to visit. The village is surrounded by tall and elegant mountains, the mountain that stands above the village is called Sætrafjall.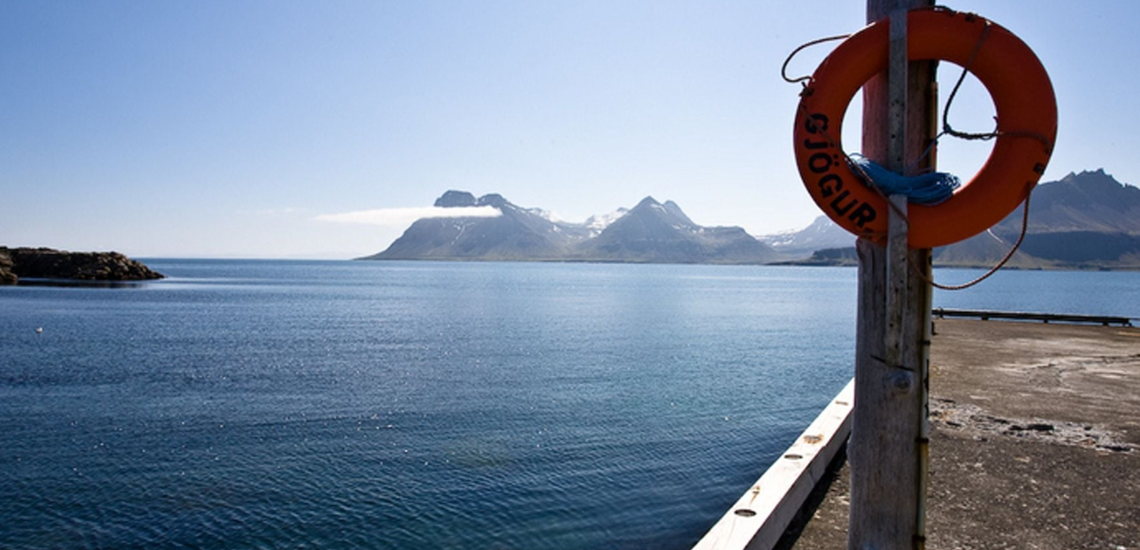 Photo from www.westfjords.is
Gjögur is an old fishing station but around 15-18 ships went shark fishing from there back in the days and each ship had around 7-11 people on board, so you can imagine how the place used to be like with all this people staying there. In the 20th century the fishing began to decrease for the village and people moved away. Today there is no service there except for the airport, two times a week there are flights from Reykjavík to Gjögur. 
Not far from the airport is a natural geothermal pool, owned by local residents. If you want to dip in the pool be sure to ask for a permission first, it is strictly forbidden to use it without asking. If permission is granted it is hardly necessary to mention that it is important to show respect to the area and not leave any trash there.
Directions:
Gjögur is located about 4 hours (315 km) from Reykjavík and about 2 hours (85 km) from the village Drangsnes. From the village take road nr. 645 heading North and then road nr. 643 to Árneshreppur.