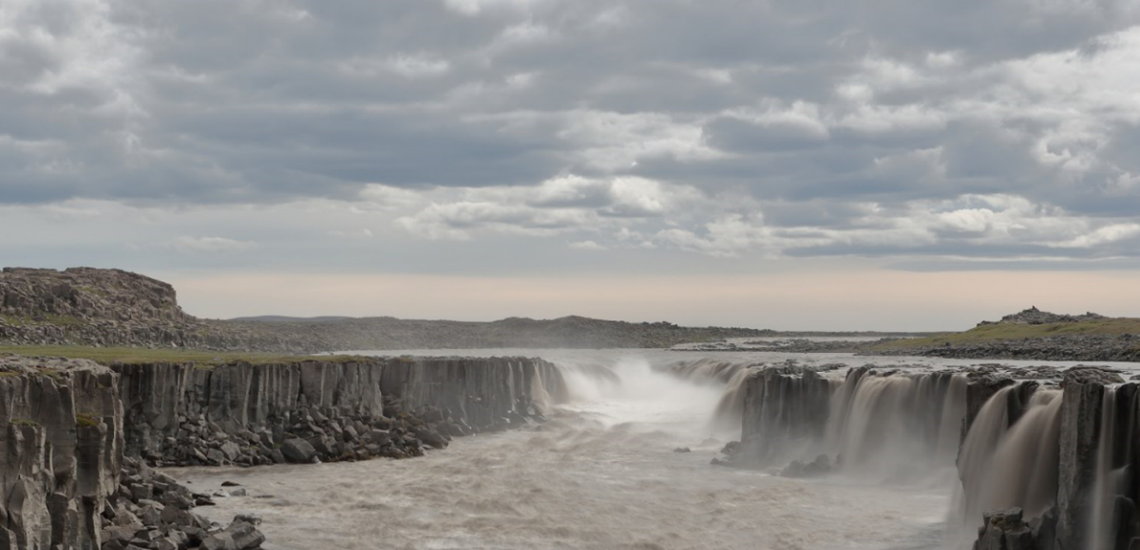 Photo from Wikipedia
Selfoss is a beautiful waterfall in the glacier river Jökulsá á Fjöllum. The waterfall is about 10 meters high and very wide. The waterfall is about 1 kilometer south of Dettifoss waterfall, and there is a hiking trail from Dettifoss to Selfoss waterfall. The waterfall gets its name from the farm of Hólssel. An extremely picturesque waterfall in a magnificent surrounding.
Directions:
From Ring Road nr.1 take road nr 864 for about 25 km (30minutes) and then turn where the sign says Dettifoss. From the car park it is about 2 km hike to Selfoss.
The road is a gravel road and usually not passable during winter months.
It is also possible to access the waterfall from the East side, road nr. 862.
On the west side of Jökulsá river: Road number 862 usually open from May/June and until the beginning of October.
On the east side of Jökulsá river: Road number 864 a gravel road, no winter service on the road.
Quick info
Selfoss: 65°47'56.1"N 16°23'00.2"W
Height: About 10 meters
Difficulty: Easy
Route: About 4 km round trip from the var park at Dettifoss
Average stay time: 1-2 hours