Guns N' Roses to perform in Reykjavik this summer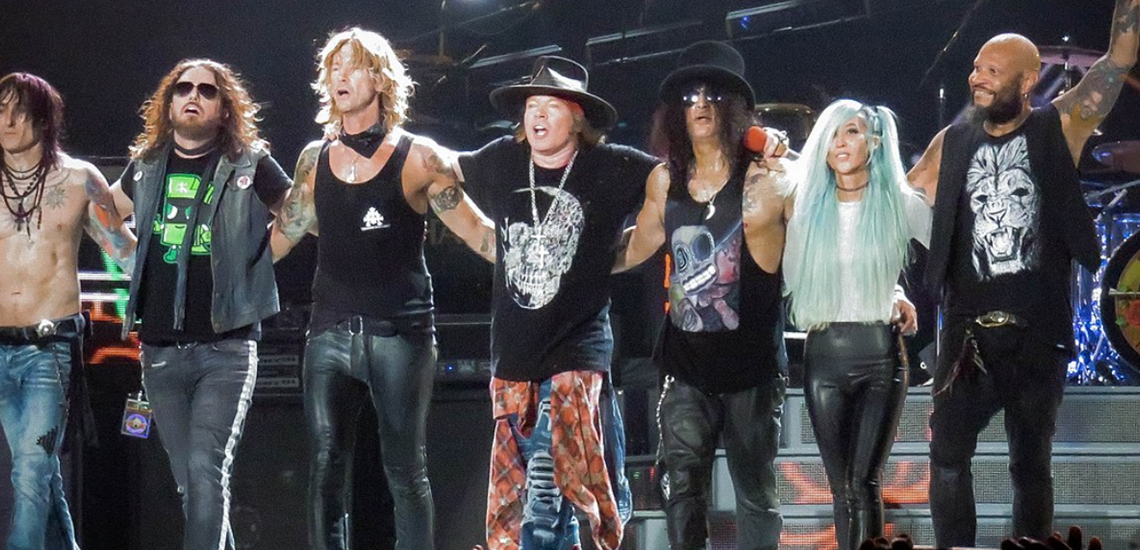 Guns N' Roses is one of the best-selling hard rock band of all time. The group from Los Angeles was formed in 1985 and has sold over 100 million records worldwide. The band will be performing in Laugardalsvöllur, Iceland's largest football stadium on July 24th this summer. The concerts will be the largest ever held in Iceland and the stage will be 65 meters wide, with giant flat screens on the sides.
Because of personal conflicts the band split up between the years 1994 and 1999. The original members had not performed together as a group since then, until 2016 when the band came back together for the world tour ,,Not in This Lifetime" and the concerts in Reykjavik will be the last in the tour. We can expect Axl Rose, Slash and Duff Mckagan to show up in Laugardalur, Reykjavik this summer.
The tickets will be available at www.show.is on May 1st and the ticket price will start at 18.900 ISK.