Cargolux will help relocate two whales from China to Iceland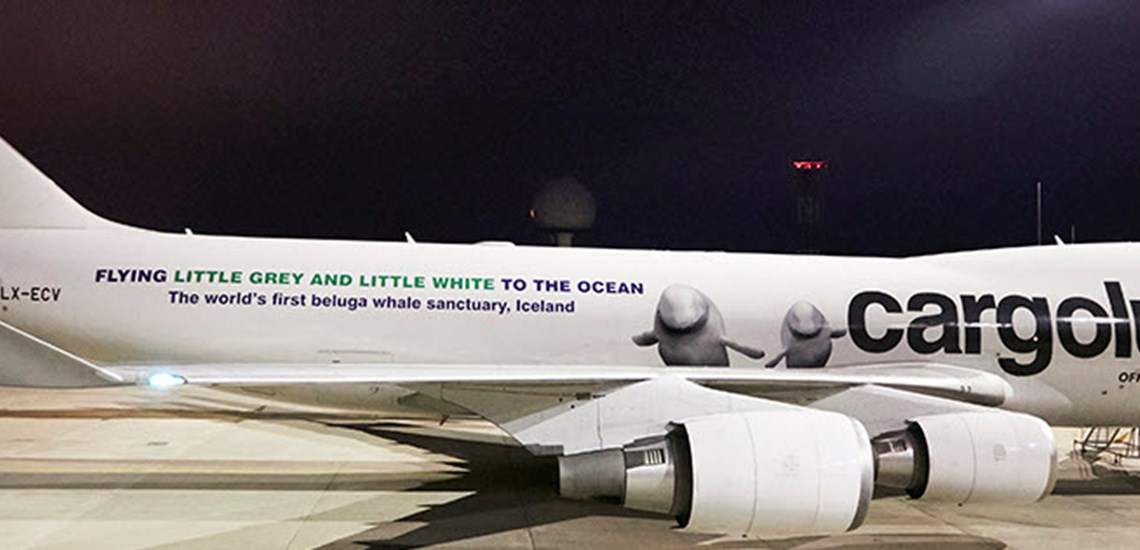 The airline Cargolux will be sponsoring a Boeing 747 freighter flight to relocate two beluga whales, almost 6,000 miles from Shanghai in China to the Westman Islands in Iceland in 2019.
The whales are called Little Grey and Little White and they are currently living in Changfeng Ocean World in Shanghai. Their new home, a large sanctuary in the natural bay at Heimaey, one of the Westman Islands, is now being prepared for the whales and it will be the world's first open water sanctuary for beluga whales in relation to global marine welfare project.
The journey from China to Iceland will take around 24 hours and it is being planned by a team of global experts. The whales have to travel by a truck, airplane and a ferry to get to the Westman Islands.
The Beluga Whale Sanctuary was created in partnership with Whale and Dolphin Conservation (WDC) and the Sea Life Trust. The WDC policy manager, Cathy Williamson, is hoping that this project will encourage relocation of more captive whales into a more natural environment in the future. Whales and Dolphins should not be performing tricks in a small pool for human entertainment.
Vestmannaeyjar are the home of many seabirds during the summertime and the perfect place to see the puffin and other seabirds. The island is also an active volcano, the last volcanic eruption happened in the year 1973 in Eldfell. Read more about Vestmannaeyjar.