The Blue Lagoon is a man-made lagoon filled with geothermal water located in the middle of a lava field on the Reykjanes Peninsula. This geothermal spa is the perfect place to relax after a long flight to Iceland as it is located only 20 minutes from the Keflavík International Airport. 
The Blue Lagoon is a geothermal spa filled with warm water around 37-39°C (99-102°F) that renews itself every 40 hours. The origin of the geothermal water is 2,000 meters below the surface and it is harnessed by holes that are drilled down at the nearby geothermal power plant, Svartsengi. The Lagoon is rich in Silica, Algae and Minerals and is known to have helped people suffering from skin diseases like psoriasis. The Lagoon has a blue color and sometimes green and that comes from the silica and how it reflects in the sunlight, the real color of the water is white even though you might not see it.
The lagoon is one of the most popular tourist attractions in Iceland and recognized as one of the wonders of the world. We recommend to book your ticket to the lagoon in advance, you might miss out of this opportunity if you don't. The Lagoon is open every day of the year. The Facilities at the lagoon are modern offering electronic changing room locker. The lockers work with a wristband provided which can also be used to buy drinks and refreshments. Facilities also offer sauna, flowing waterfall, relaxation area and in-water massages. It is necessary to shower without bathing suit before entering the lagoon and it is recommended to use gel and hair conditioner provided in the shower. Swimwear is also required.
For those who prefer privacy and comfort exclusive lounge is available.
The Lagoon Bar is located both inside and outside so you don't have to get out of the water for a refreshment. Blue Café offers quick and fresh food and at the Lava restaurant you can enjoy a lunch or a dinner. The restaurant is built in a lava cliff and offers great views over the lagoon.
Directions
The Blue Lagoon is located only 23 km from Keflavik International Airport and 47 km from Reykjavik. From the main road nr. 41 turn on road nr. 43 and drive for 10 minutes to the Lagoon. Scheduled transfer to and from the lagoon from Reykjavik and Keflavik Airport are also available.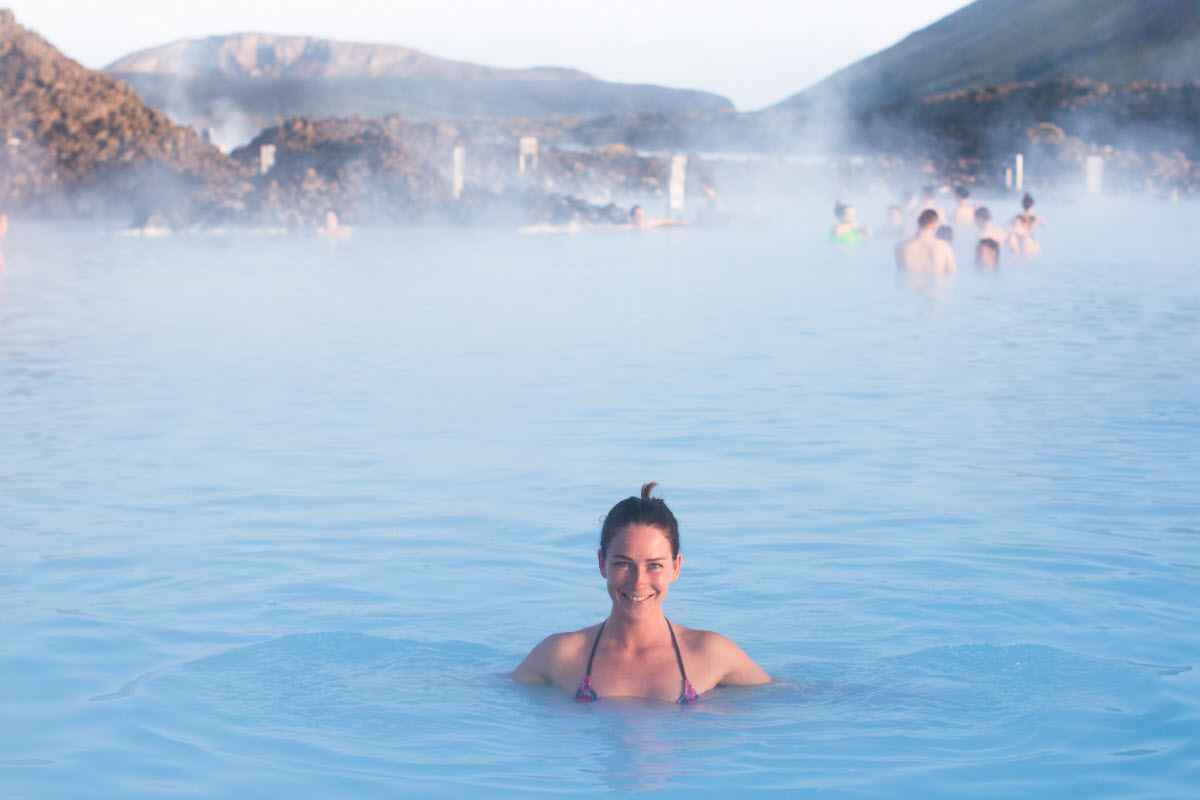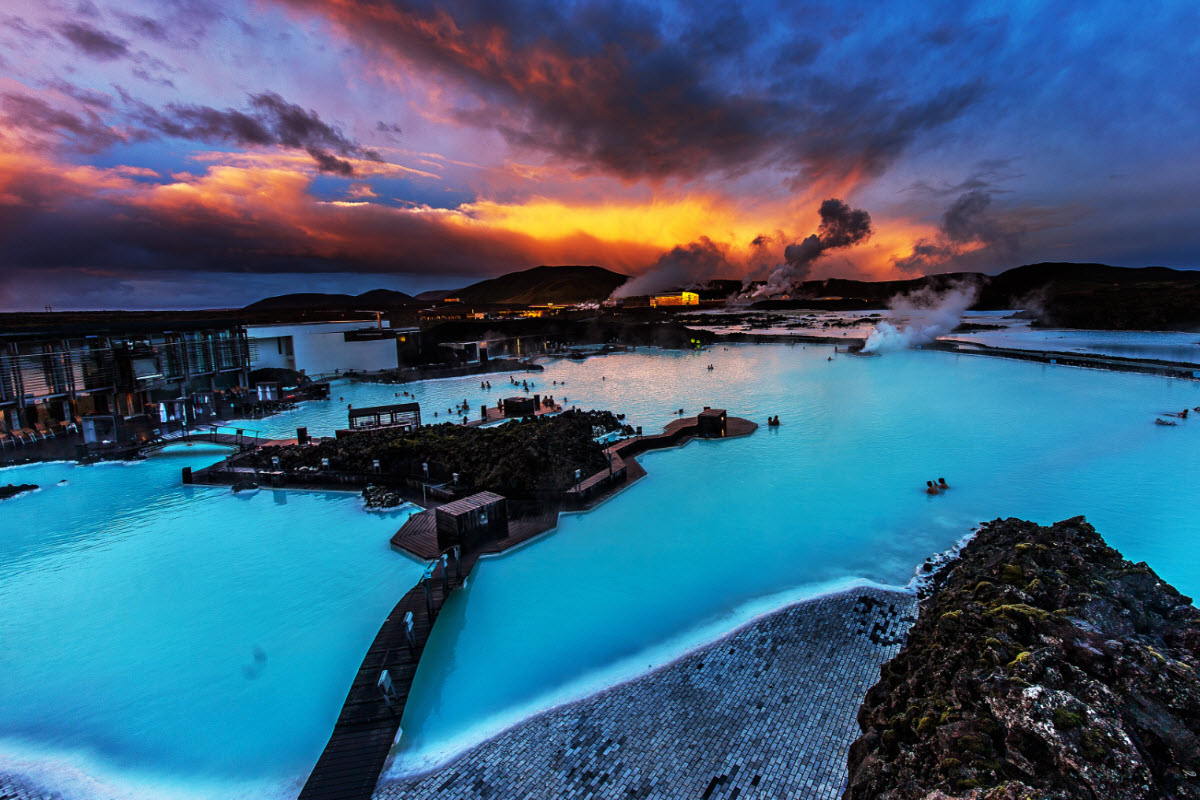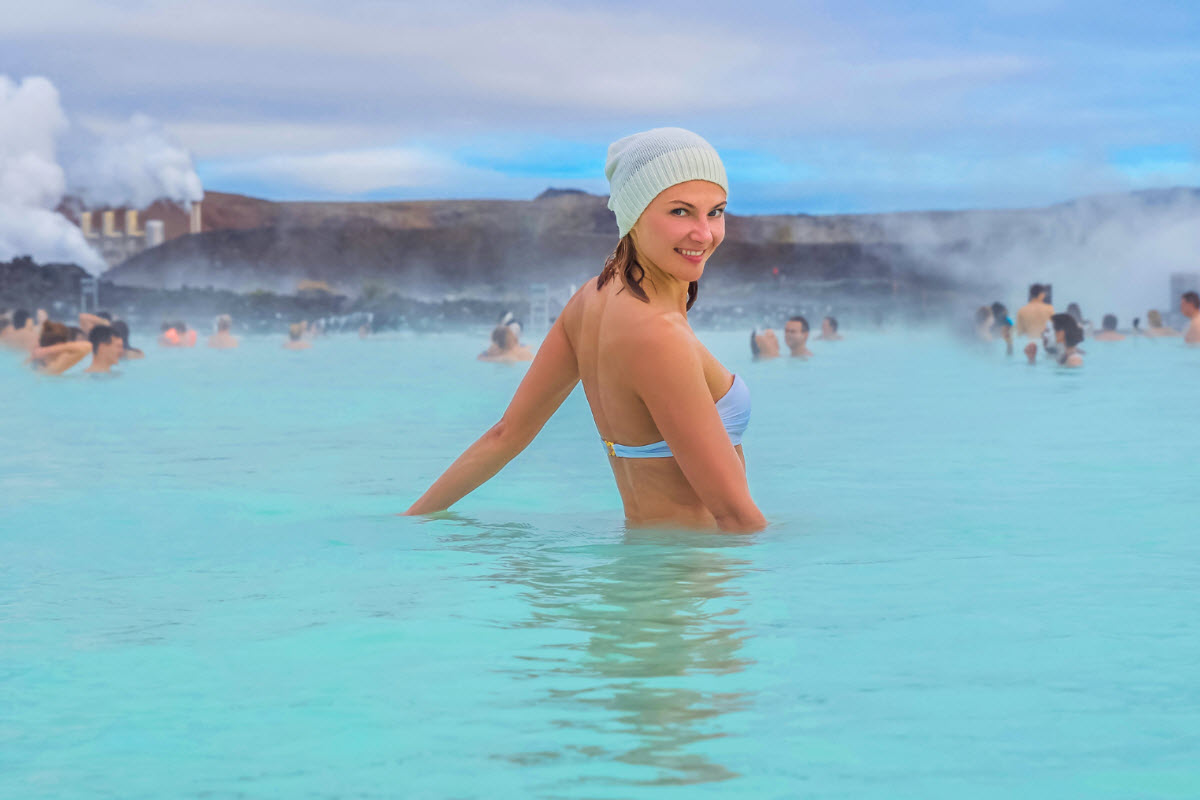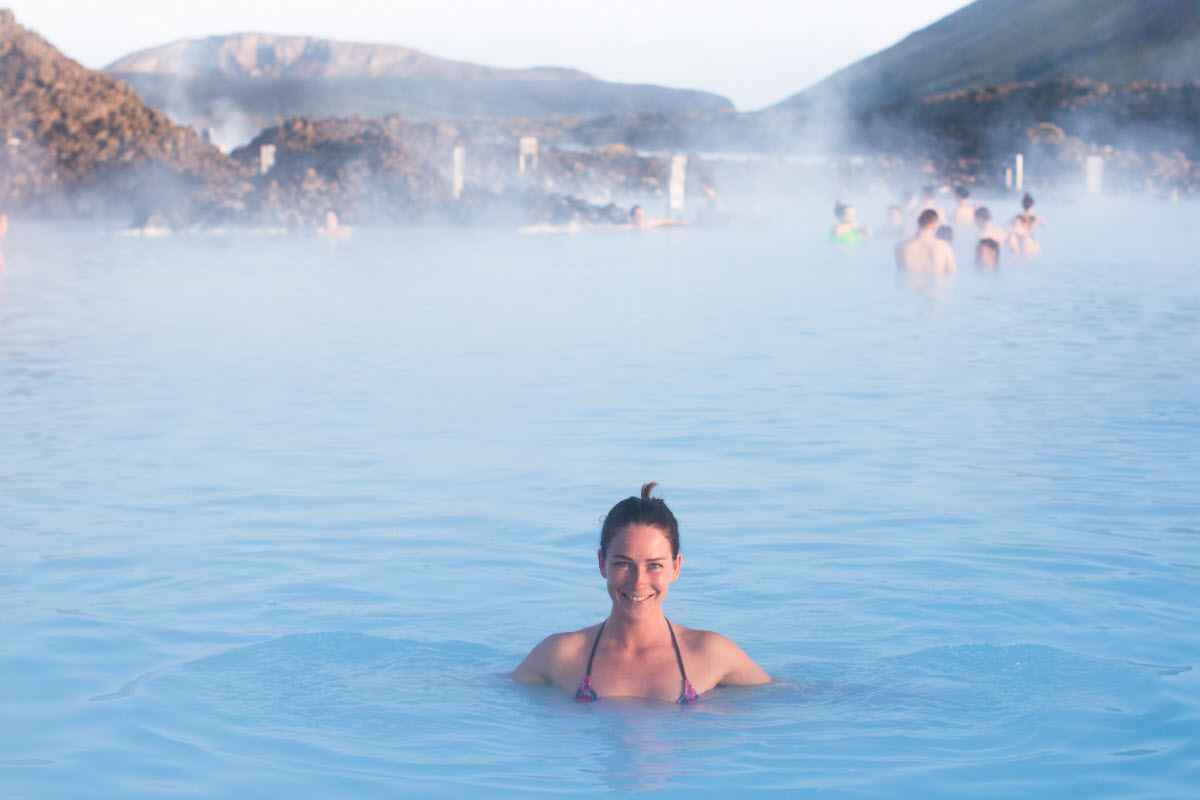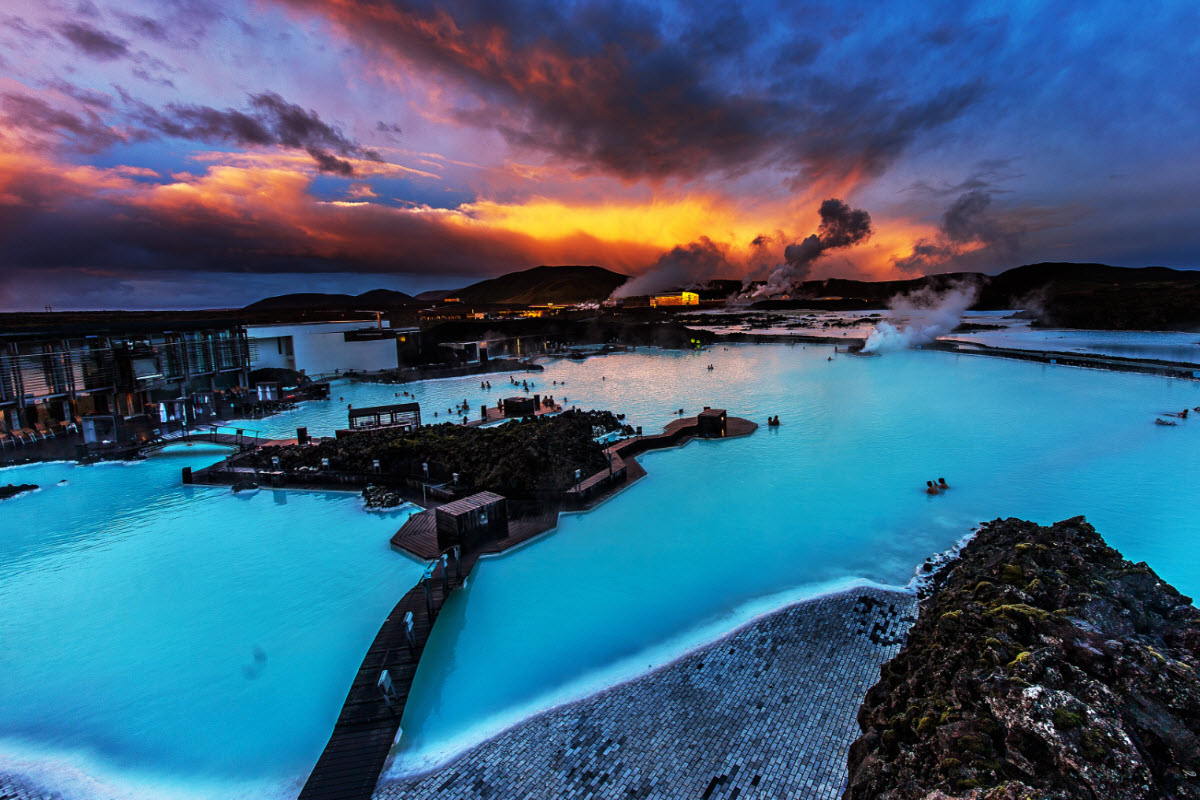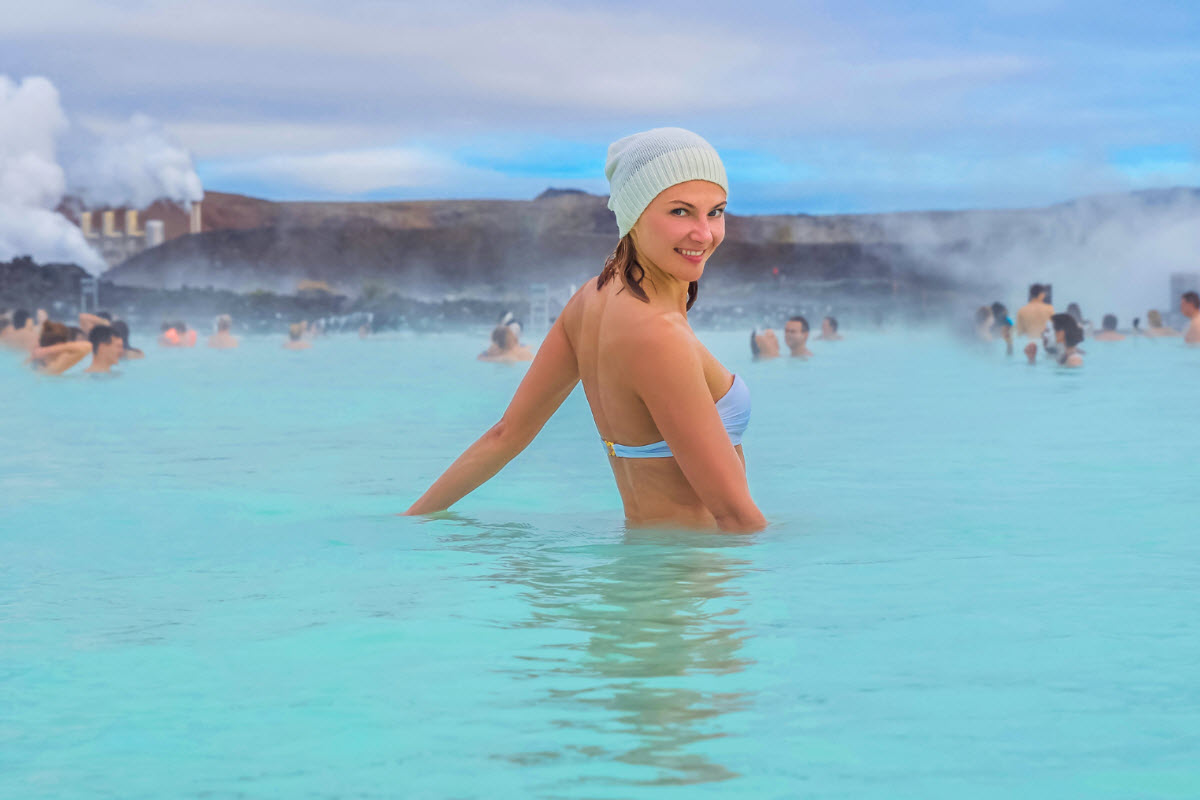 Quick info
Blue Lagoon 63°52'52.9068"N
Accessible all year round 
Pre-Booking is required
Scheduled Transfer Available
Private Transfer Available
Season Opening hours
1 Jan - 25 May 8:00 - 22:00
26 May - 29 Jun 7:00 - 23:00
30 Jun - 20 Aug 7:00 - 00:00
21 Aug - 1 Oct 8:00 - 22:00
2 Oct - 31 Dec* 8:00 - 20:00