Neskaupstaður is located in Norðfjörður fjord between the Eskifjörður and Mjóifjörður fjords in East Iceland. The inhabitants are around 1500 people and it is the third largest town in East Iceland. To get to Neskaupsstaður you need to drive across the mountain ridge, Oddskarð. Oddskarð was for a long time hard to cross during winter time when there is snow and ice conditions on the road. Now they're building a tunnel through the mountains that will make big difference for people driving there (expected to be open in September 2017).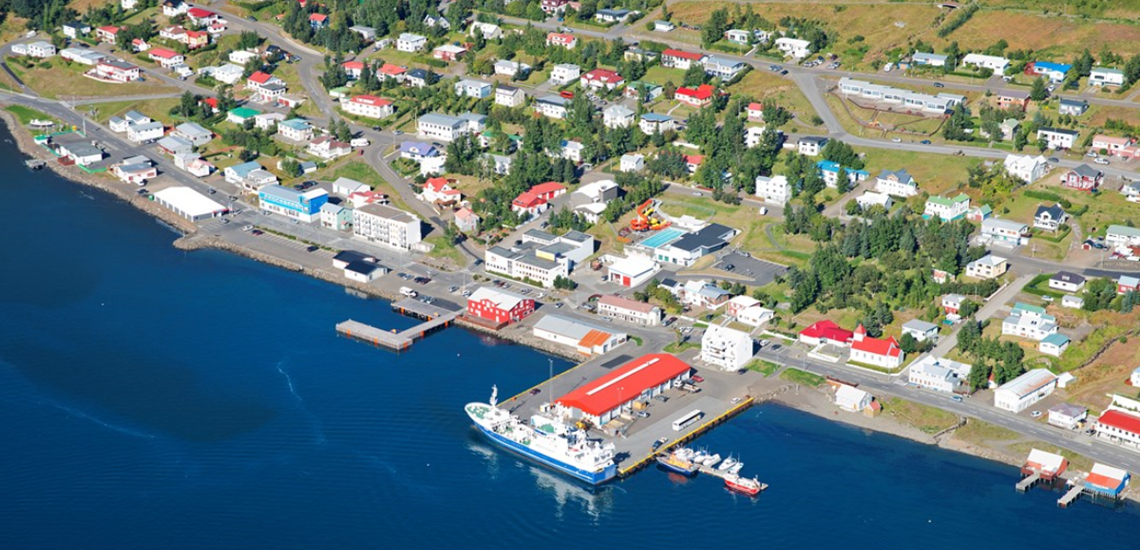 Photo from www.visitfjardabyggd.is
The fjord is short with a short distance to good fishing waters and therefore the town has a great location for fishing and fishing industry. Neskaupsstaður has as well been growing up to be a popular place for tourists. It is a good place for hiking, sea kayaking and skiing. There is also a good museum there called Safnahúsið, swimming pool and a horse rental. For nature sites we can recommend Páskahellir cave and Rauðubjörg cliffs.
In Neskaupstaður you can find a cozy café called Nesbær there is also good accommodation there including Hotels, Guesthouse and camping ground.