It's a small village in the east part of Iceland between Breiðdalsvík around 19 kilometres to the south and Fáskrúðsfjörður around 27 kilometers to the north. Inhabitants are around 200 mainly working as fishermen and serving tourists.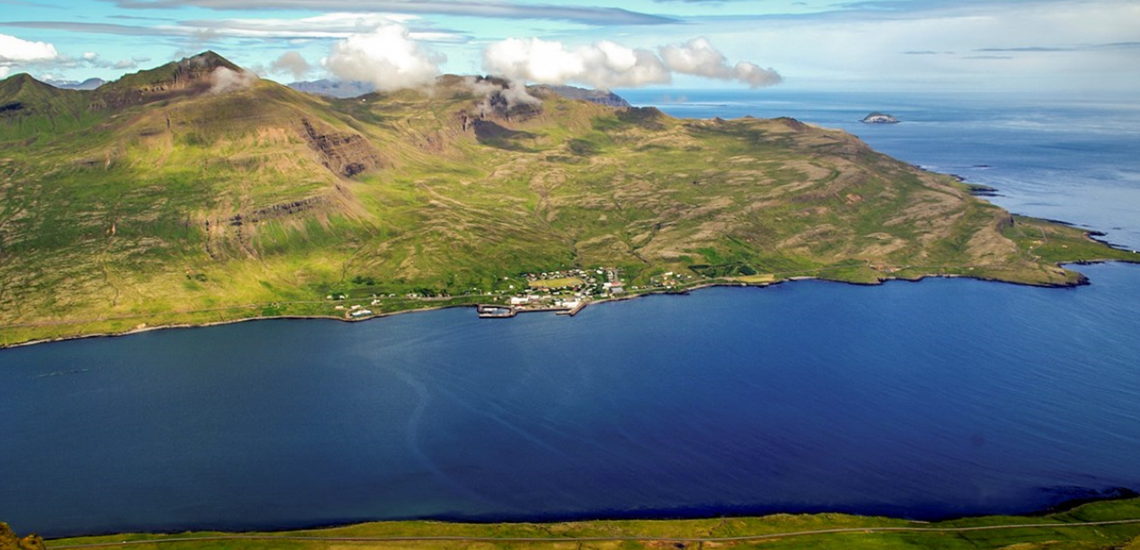 Photo from www.visitfjardabyggd.is
The town is surrounded by beautiful mountains and it has on of Iceland most interesting exhibition the Petra´s Stone - Mineral Collection where you can find a great selection of Iceland stone and minerals. Something worth visiting if you are travelling in the east of Iceland. There is an outdoor swimming pool, good camping ground, guesthouse and a café in Stöðvarfjörður.