Varmahlíð in Skagafjörður fjord is a small village in north west part of Iceland. Next town to the north is Sauðárkrókur about 24 km away and Blönduós town to the west about 50 km away. Today the population is around 140 people.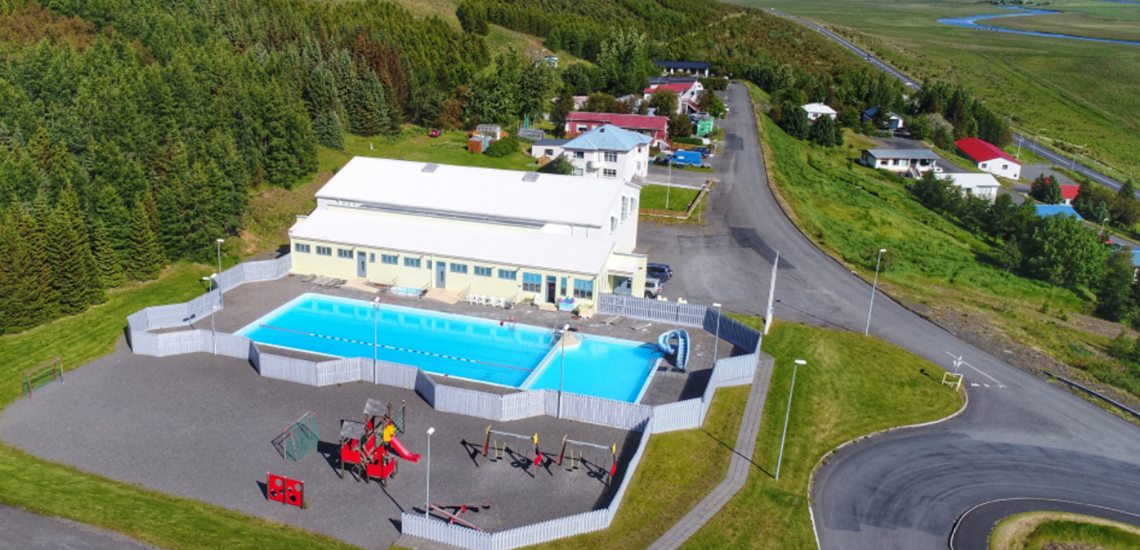 Photo from www.hedinsfjordur.is
Varmahlíð started to built up in 1931 and in the beginning there was just a small accommodation and restaurant there. From the beginning it has been a stopover for people travelling through the north part of Iceland and it still is actually.
There is a lot of geothermal water in Varmahlíð, the meaning of the word Varmahlíð is heat-hill. There is a good swimming pool there with warm geothermal water, as well as one of the best known convenience store with a truck stop restaurant, the perfect place to stop to have a break from the main road. There is also a natural history museum in Varmahlíð.