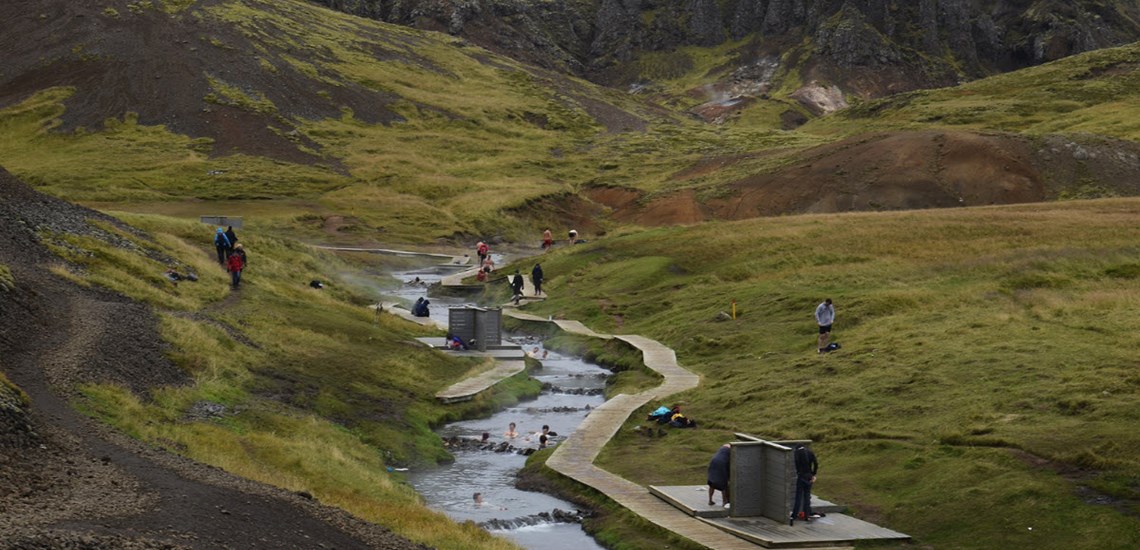 The Reykjadalur Valley, which means "Steam Valley", is in the area of ​​the Hveragerði village, known for its fumaroles and intense geothermal activity. The valley, through which a hot river runs, is full of hot springs and mud pools. To take a bath in the hot river is possible and it is an experience that you should not miss!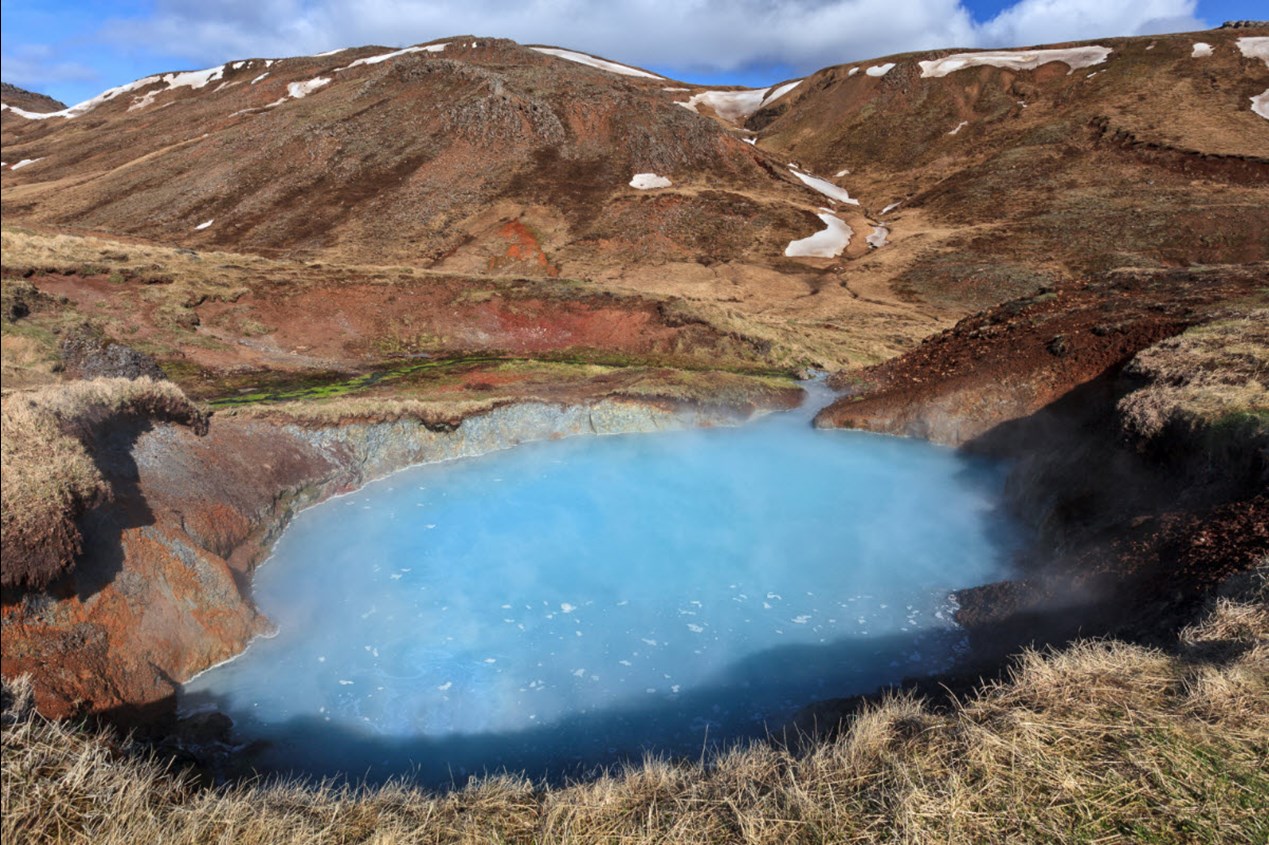 How to get there by car?
Reykjadalur is about 45 km from the capital Reykjavik. You must drive to the pretty village of Hveragerði, from there follow that main street north, called Breiðamörk, towards the Reykjadalur valley, north of Hveragerði. Keep driving on that road until you reach the parking lot. There is the starting point of the hike.
Hike to reach the hot river.
This is a fantastic plan for the summertime, although it is not recommended to go into the valley during the winter, as it would be easy to get lost in the darkness of the Icelandic winter and it is not a pleasant experience.
To get to the bath area in the hot river you must do a nice hike that runs along the valley. The hike itself is already a pleasure for the senses where you can enjoy amazing views and see several fumaroles or mud pools. It is not an excessively long or difficult hike, from the starting point there are about 3 km one way with a gradual ascent in the first section in a well-conditioned path.
When you get to the bath area where the water temperature is the most optimal for soaking, there are some wooden walkways that facilitate access to the river. It is not a river with strong currents, and there are small dikes made of rocks so that you can relax comfortably while you are in the river. The temperature of the river is not the same in the entire bath area, so it is ideal to look for your site and find the most comfortable temperature for you.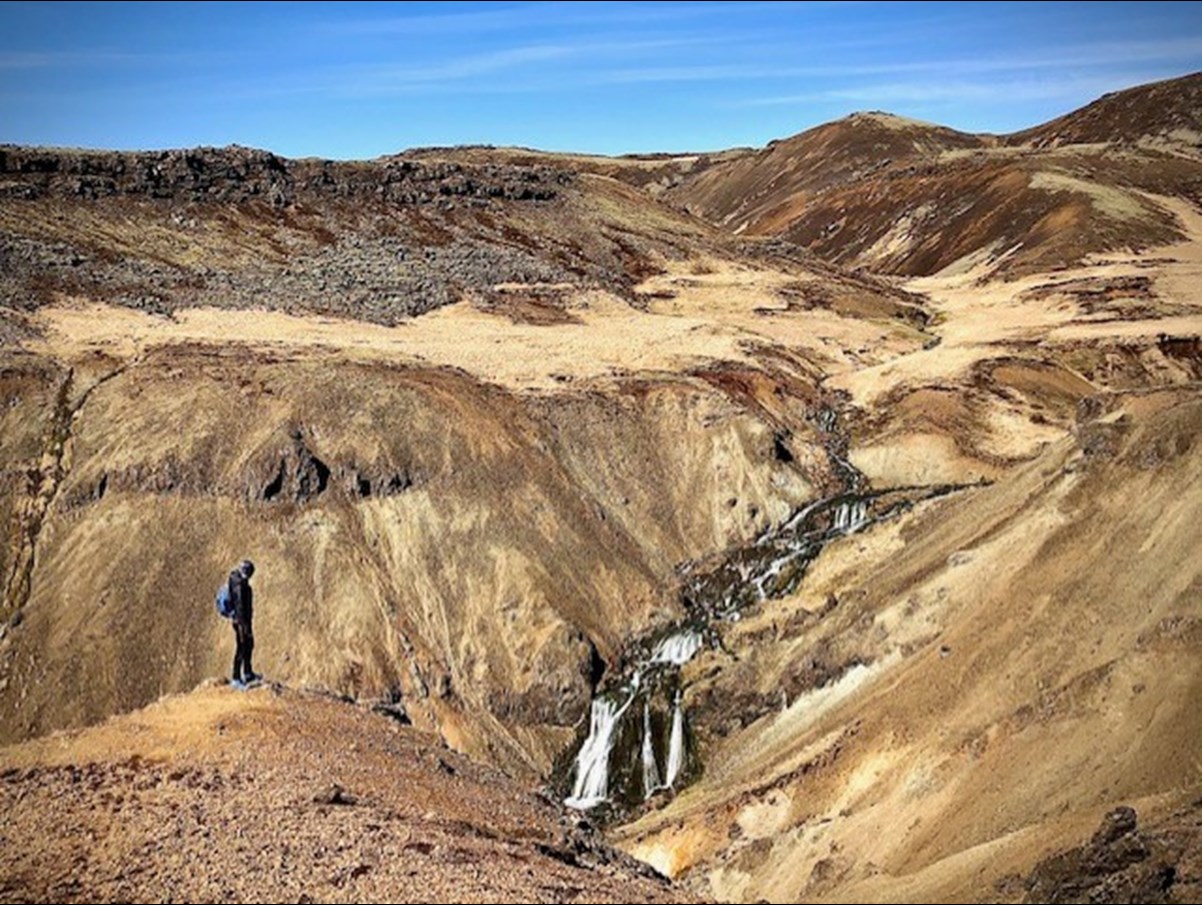 What to bring?
We recommend that you wear suitable clothing and boots for a hike in the Icelandic nature, that means that you are prepared for any change in the weather. It is a good idea to bring some food and fresh water. And above all, do not forget your camera, your bathing suit and towel! So that you can better plan your adventure, here you will find detailed information about the weather in Iceland month by month.
In the parking lot there is a cafeteria with toilets, and in the town of Hveragerði there are many services: cafes, restaurants, gas stations, etc.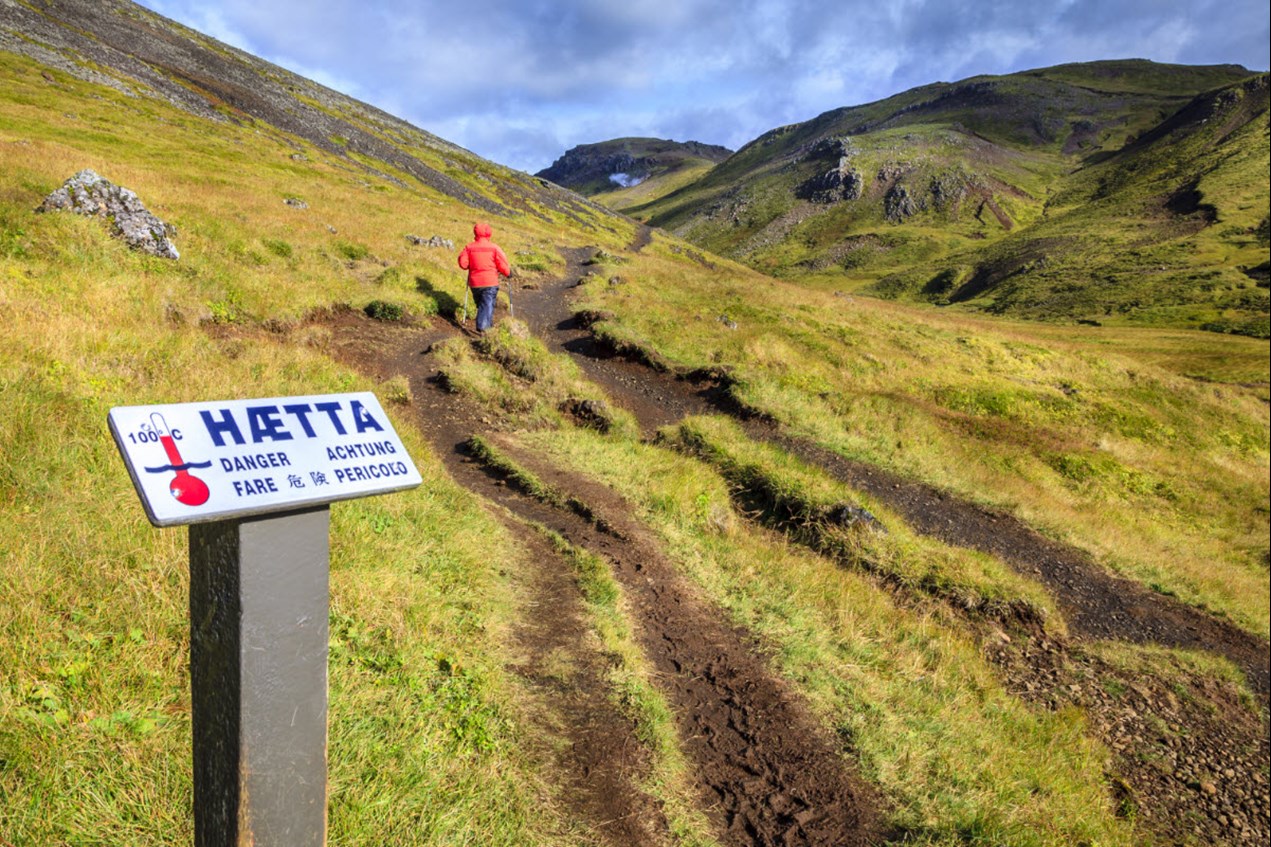 Activities in the area
If you are going to be in the area, there are many options to complete your experience, such as horse riding, snowmobiling, ATV, or glacier hike.